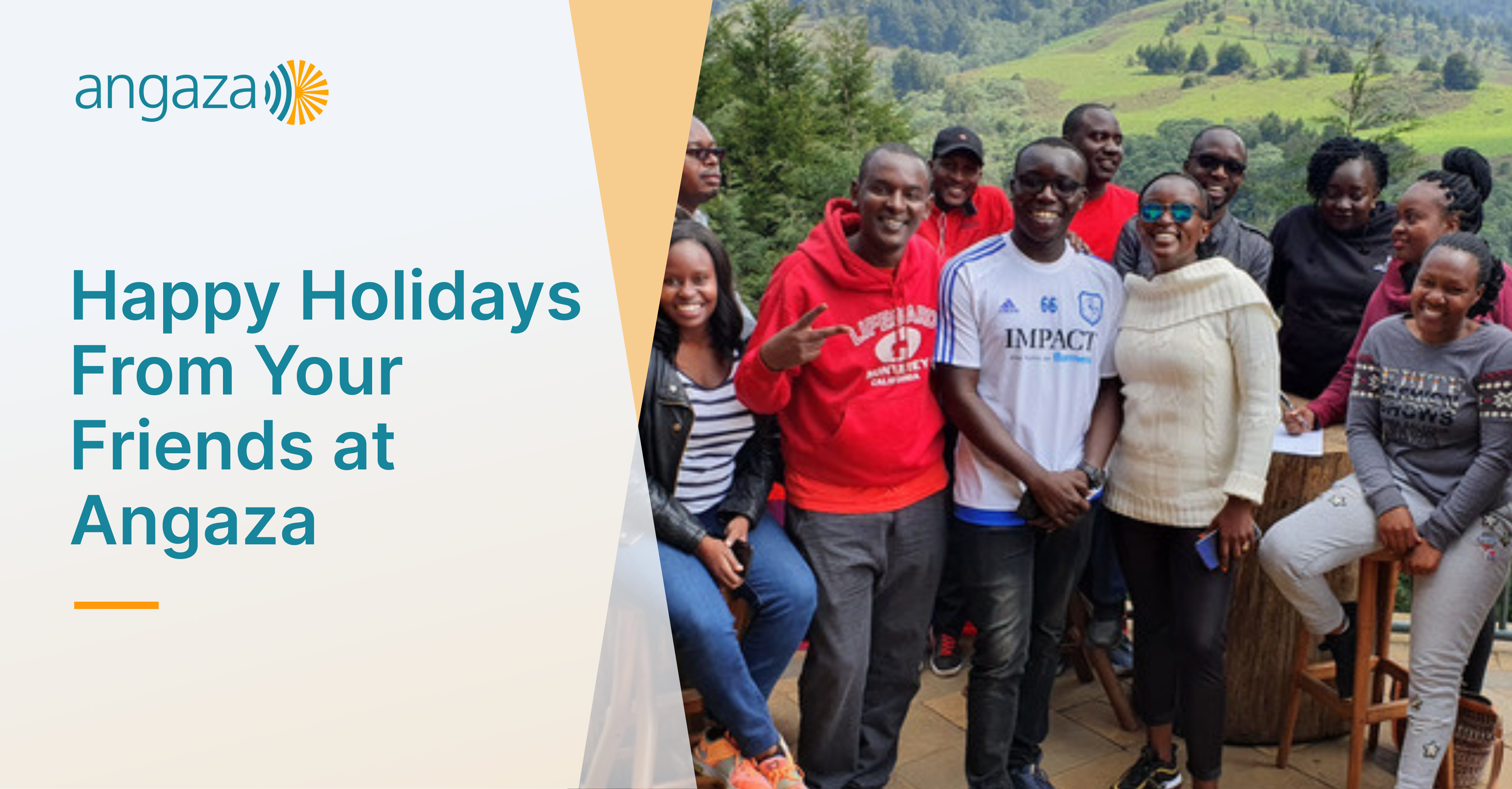 With the holiday season now upon us, the team at Angaza would like to express our sincerest gratitude to our customers and the extended network of community members that have rallied alongside us during a year of growth and ongoing recovery from the disruptive impacts of a worldwide pandemic.
As we prepare to forge ahead into a promising new year, we have taken the opportunity to reflect on some significant milestones achieved over the course of 2021. We are proud to share some of these metrics with you as we continue to make strides toward furthering financial inclusivity and access to life-changing products in emerging markets around the globe.
​​​​​Over 20 million people around the globe positively impacted since our global launch in 2015
Over 200 distributors in 50+ countries relied on Angaza to reach consumers
Over 3.1 billion kg of CO2 emissions averted by allowing families to switch from kerosene to clean and renewable solar energy
Over 86k jobs supported within the product distribution industry in emerging economies
The SIMA Angaza Distributor Finance Fund closed funding with 6 product distributors
Thank you for inspiring us with your resilience and for supporting our initiatives to expand global access to transformative products and services for underserved markets. As we enter 2022, we are more excited than ever to offer new and innovative solutions designed to help distributors scale their operations and make an even greater impact in the markets they serve.
From all of us at Angaza, we wish you and your loved ones a relaxing holiday season and a joyful new year.
Cheers,
Your Friends at Angaza
__________
Interested in learning more about some of Angaza's most exciting announcements and impact stories throughout this year?
We announced several exciting partnerships with industry-leading product manufacturers, offering an unparalleled variety of options for distributors. Read more about a few of these partnerships below:
We expanded our data-driven funding efforts with the SIMA Angaza Distributor Finance Fund. Learn more about the fund and some of its investees below:
We released complete redesigns of our website and platform experience to enhance the way customers and users interact with our solution. Explore the changes we made below:
We launched an exciting new case study series featuring our customers and their growth journeys with Angaza (stay tuned for more to come!):