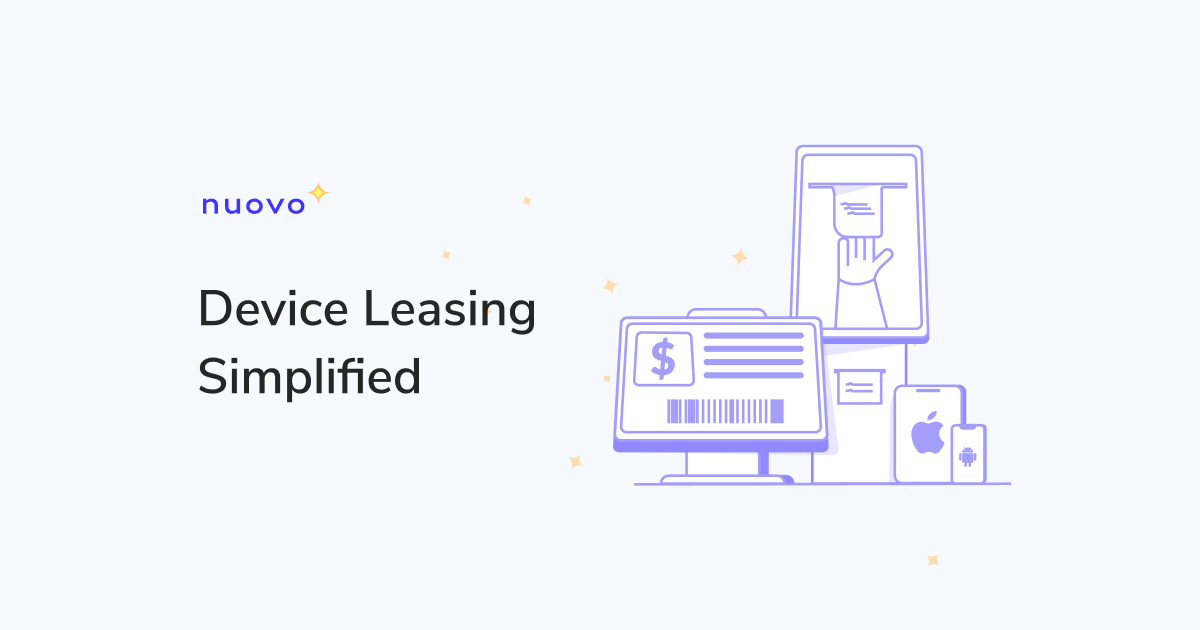 Angaza is excited to partner with device locking technology platform, NuovoPay (a product by ProMobi Technologies), in an effort to increase access to life-changing affordable smartphones in emerging markets, while significantly reducing the risk associated with device financing for mobile phone distributors. 
Together, Angaza and NuovoPay hope to equip smartphone distributors in last-mile markets with sophisticated mobile locking capabilities that address challenges related to payment defaults and device recovery. The intended goal of this collaboration is to empower more last-mile distribution businesses to confidently expand their product portfolios to include feature-rich mobile devices that can be sold to low-income consumers using affordable payment options. For last-mile consumers who do not have a prior credit history, or lack the ability to access traditional banking resources to help finance a smartphone purchase, expanded access to this life-changing technology can be groundbreaking. 
"Increasing consumer access to affordable smartphones in emerging markets is a high priority for Angaza and our distribution partners," said Angaza CEO, Lesley Marincola. "We are excited to team up with NuovoPay and provide our customers with the option of adding feature-rich smartphone devices to their product lines that are secured with NuovoPay's mobile locking technology."

Angaza's Mission to Drive Growth of Last-Mile Distribution Businesses Globally
Angaza's mission is to provide last-mile distributors with software technology designed to help them scale their businesses and connect underserved consumers in emerging markets with life-changing products. Angaza enables distributors to sell any product, ranging from feature-rich affordable smartphones to solar home systems, through a variety of convenient billing models (including pay-as-you-go) that eliminate the need for traditional credit or other conventional banking services. These payment methods help mitigate up-front product costs for consumers, expanding access to sophisticated devices that are in high-demand within last-mile markets. Angaza's inventory and sales management features also allow distributors to track and monitor their stock and in-field sales activities with ease. Angaza's software platform serves over 200 distributors of life-changing products across 50 countries.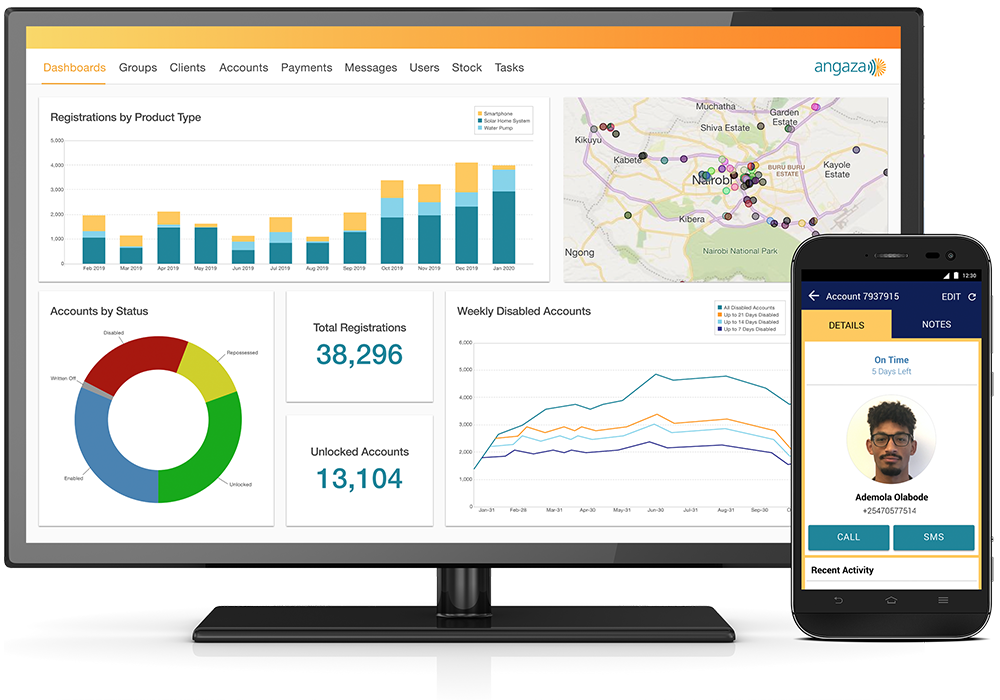 NuovoPay's Mission to Make Device Financing Easy, Secure and Streamlined
NuovoPay is on a mission to empower finance companies, telecom carriers and resellers to build a sustainable device leasing model. With its remote device locking technology, NuovoPay streamlines the process of protecting leased devices against non-payments or theft, assuring effortless payment requisition. Leasing companies or telecom carriers can leverage NuovoPay capabilities to enable utmost device security and save physical device recovery costs.
"While curbing the digital divide with increasing smartphone accessibility is crucial in emerging markets, we understand that the risks of device financing are huge for telecom carriers as well as smartphone distributors. We are excited to start a relationship with Angaza to lower the risk of device financing for smartphone distributors," said Mr. Sriram Kakarala, VP-Mobility at NuovoPay.

Learn More About the Angaza | NuovoPay Partnership and the Affordable Smartphones Available for Distributors
For more information about the smartphone devices available for distributors on the Angaza platform, visit the Angaza

device catalog

.

To learn more about NuovoPay's innovative device locking technology, visit

https://nuovopay.com/

.

To read the version of this article that appeared on NuovoPay's website, visit the NuovoPay Blog.