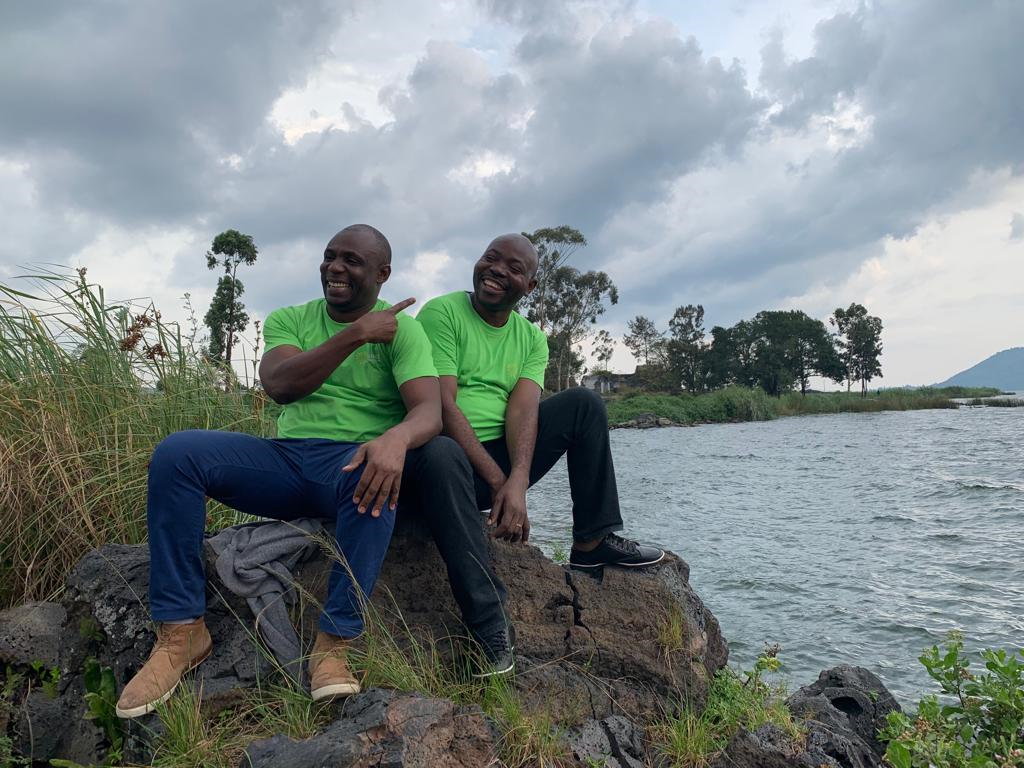 The SIMA Angaza Distributor Finance Fund (DFF) is a data-driven investment fund providing much-needed access to debt capital for last-mile distributors. DFF invests in companies distributing life-changing products in emerging markets, addressing one of the biggest barriers to their growth: lack of financing.
Tackling the Democratic Republic of the Congo's energy crisis
"In the Democratic Republic of the Congo (DRC), we still have dozens of millions of kids who have never seen a lightbulb; that's simply unacceptable," states Iongwa Mashangao, co-founder of Altech. This sobering fact hits close to home for Iongwa, having grown up in an off-grid household himself. He and Washikala Malango, Altech's other co-founder, aim to help solve the energy crisis in the DRC. Their goal for Altech is audacious: one million products sold, five million people impacted, and five thousand jobs created by 2025. Given their journey to date, we at the SIMA Angaza Distributor Finance Fund (DFF) would expect nothing less from these remarkable leaders.
Iongwa and Washikala were forced to flee their home village of Baraka in South Kivu during the Congolese civil war. They grew up in a Tanzanian refugee camp, which only cemented their friendship from early childhood. As they grew older, their entrepreneurial spirit was evident to DAFI, a UNHCR program that promotes education for refugees. Ultimately, the DAFI scholarship funded Iongwa and Washikala's Bachelor and Master's degrees at the University of Dar Es Salaam.

Pursuing the potential of renewable energy products in the DRC
Iongwa and Washikala knew early on that they wanted to repatriate to the DRC after graduating, to help with the country's post-conflict reconstruction. However, the specific idea behind Altech distributors was inspired by a class they took on energy and the environment. "We were shocked to find out that the DRC has immense potential when it comes to renewable energies, yet 90% of Congolese still don't have access to electricity," reflects Iongwa. "Even those fortunate enough to be connected experience frequent blackouts," he adds. Discovering d.light's solar lanterns on campus further piqued Iongwa and Washikala's curiosity. They were impressed by the product's quality, affordability, and its positive environmental impact. So, in February 2011, they conducted market testing by bringing 50 samples to their hometown of Baraka in the DRC. 
Needless to say, the d.light lanterns were popular. Iongwa and Washikala sold their 50 samples in a flash and went on to place their first order of 1,000 lanterns. As it turns out, the Chinese Department of Logistics mistakenly sent them 2,000 lanterns, but Altech had no problems selling double the inventory they expected. Ever since then, they have continued to experience rapid growth. Indeed, they have distributed over 220,000 products to date across 21 of the DRC's 26 provinces.

Establishing Altech's philosophy for success and social impact
From Iongwa's vantage point, Altech's success stems from three factors. First, "we have lived the problem ourselves," Iongwa states. This first-hand experience gives them deep insight into customer needs and allows Altech to tailor their products accordingly. For instance, they crafted affordable payment plans that are adapted to local purchasing power. Moreover, this intimate understanding of customer challenges has instilled an impact mindset at Altech. "We prioritize cementing trust with our customers," Iongwa explains. This philosophy has clearly paid off: an estimated 40% of early Altech customers have migrated from basic solar lanterns to purchasing more sophisticated solar home systems.
Second, Iongwa attributes Altech's success to its Solar Ambassador model. Altech has 1,600 "talented, trustworthy, and ambitious" young agents in its network. These ambassadors perform typical agent roles, namely promoting, selling, and collecting payments. However, Altech's ambassadors go above and beyond. As Iongwa describes, they "inculcate enterprising tendencies, instill a savings culture, and evangelize the benefits of solar to our customers." This sales model has yielded impressive top-line growth, as well as strong collection rates.
Third, Altech makes no compromises when it comes to quality. They only sell products that are certified by Verasol, and offer a two-year product guarantee as well as life-long customer support. Their solar home systems specifically have a product lifetime of 5-7 years, providing sustainable energy long after the product has been paid off. "We want to offer more value to our customers than what they can pay for," Iongwa summarizes. Combined, these success factors have made Altech a true market leader in the DRC.

Investing in Altech's strong sales track record and visions for growth
The DFF team noticed this sales track record, as Altech is a large distributor within Angaza's network. This track record, along with strong impressions of the Altech management team, led DFF to issue a loan to Altech in 2020. "We are very grateful for this support," Iongwa explains, "as it sends strong signals to other investors that the DRC has potential." The loan also allowed Altech to make a large inventory order to keep up with consumer demand. Still, access to inventory financing remains Altech's biggest challenge to date. Indeed, Iongwa believes that stockouts are the main reason why Altech could lose market share to competitors. Thus, the Altech team remains focused on fundraising, and early results are encouraging. Over late 2020 and early 2021, they secured $500,000 of additional financing from the UN Capital Development Fund (UNCDF) and closed a first campaign for roughly $1 million through Energise Africa. Onwards and upwards, Altech, towards your audacious goal!
If you are an Angaza customer interested in learning more about the SIMA Angaza Distributor Finance Fund, please visit https://contact.angaza.com/distributor-finance-fund.