The SIMA Angaza Distributor Finance Fund (DFF) is a data-driven investment fund providing much-needed access to debt capital for last-mile distributors. DFF invests in companies distributing life-changing products in emerging markets, addressing one of the biggest barriers to their growth: lack of financing.
A classroom project success story
Easy Solar, the first company in the SIMA Angaza Distributor Finance Fund (DFF) portfolio, started as a classroom project at Columbia University in 2015. Alexandre Tourre, Nthabiseng (Nthabi) Mosia, and Eric Silverman came together to design a business solution to energy access issues in Sierra Leone. Eric had observed these issues in a previous life when working for the Peace Corps. He was convinced that the country both had an urgent electrification need (95% of the population lacked energy access at the time), and a favorable political climate for launching such a business. What started as a theoretical assignment turned into a successful venture. We spoke to co-founder Nthabi to hear more about her career path, the story behind Easy Solar, and the company's efforts to improve gender parity.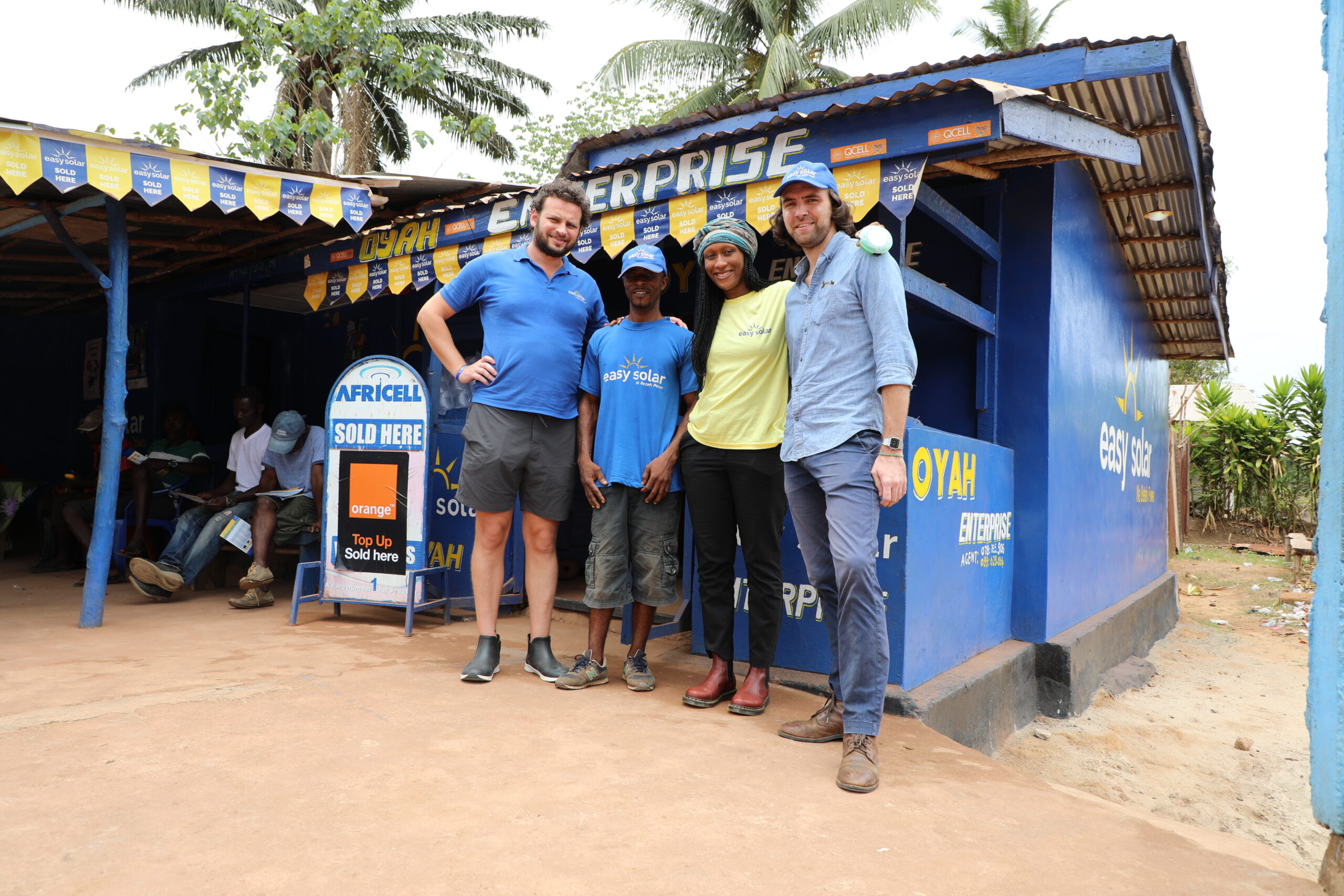 Cultivating a passion for ending energy poverty
Nthabi was born in Ghana and raised in South Africa. She felt the lack of energy access first-hand when living in Johannesburg, as the city implemented load shedding measures that created power outages on a regular basis. "We were lucky that it was scheduled, so you could plan around it to a certain extent," Nthabi comments. "Still, my family and most of my friends didn't have back-up power sources, so evenings were often candle-lit," she adds. After completing her undergraduate degree, Nthabi went on to work for a large management consulting firm. There, she gained professional experience in the energy sector, for instance by working with South Africa's utility company Eskom. "It was striking to think about energy as the foundation of any modern economy, and lack thereof as a barrier to industrialization in Africa," Nthabi reflects. While she was convinced about pursuing a career in energy, she felt an itch to work directly on solving structural equity problems. "I was inspired by my father, who spent over 20 years fighting for freedom during apartheid in South Africa," she adds. 
Nthabi was awarded a prestigious scholarship to pursue her master's degree at Columbia in Energy Finance and Policy. While she considered "safer" and more lucrative professional opportunities upon graduation, she decided to jump into the Easy Solar venture with both feet. The team received several grants (such as D-Prize and the Columbia Venture Competition), which they used to conduct market research and run a pilot in Freetown in early 2016. The pilot results exceeded expectations; the Easy Solar team knew they were on to something.
Electrifying over 100k Sierra Leonean households in spite of economic challenges
Five years have passed, and despite a global pandemic and macroeconomic hardship in Sierra Leone, the Easy Solar team is still going strong. They have provided electricity to over 500,000 Sierra Leoneans (+100,000 households), and are ramping up their Liberian operations. From our DFF perspective, we were impressed with the team's ability to operate in a traditionally underserved market. Further, Easy Solar boasts a stellar track record of PAYG collections, despite the fact that over 40% of the population lives under the poverty line. "Our strong portfolio stems from our community-based distribution model," Nthabi explains. Easy Solar agents are nominated by community elders, and thus have strong ties with the end customers they serve. This allows agents to cultivate trust-based relationships with their customers. Further, agents typically start by selling solar lanterns to build trust over affordable products. Over time, Easy Solar agents accompany customers as they upgrade to higher priced products like solar home systems. This is evidenced by 50% of customers saying they've moved up the energy ladder since buying an Easy Solar product, and an NPS of 71 (within the top 20% in the pay-go solar industry according to 60 decibels).
Nthabi also attributes Easy Solar's success to their ability to listen, observe and work within the communities that they serve. For example, in Sierra Leone, only 15% of the population uses mobile money. As a result, Easy Solar designed a unique collection model, whereby end customers pay agents via cash, and from there, agents transfer customers' payments back to Easy Solar via mobile money. In this sense, Easy Solar meets customers where they are today.  
The SIMA Angaza Distributor Finance Fund investment has allowed Easy Solar to purchase inventory to fuel their growth. Further, Nthabi has witnessed issues with data and KPI standardization in the industry. In this sense, Angaza's platform data has served as an objective assessment of Easy Solar's credit quality. This has helped Easy Solar unlock subsequent investments, such as equity commitments from FMO and Gaia, and debt from the Energy Access Relief Fund.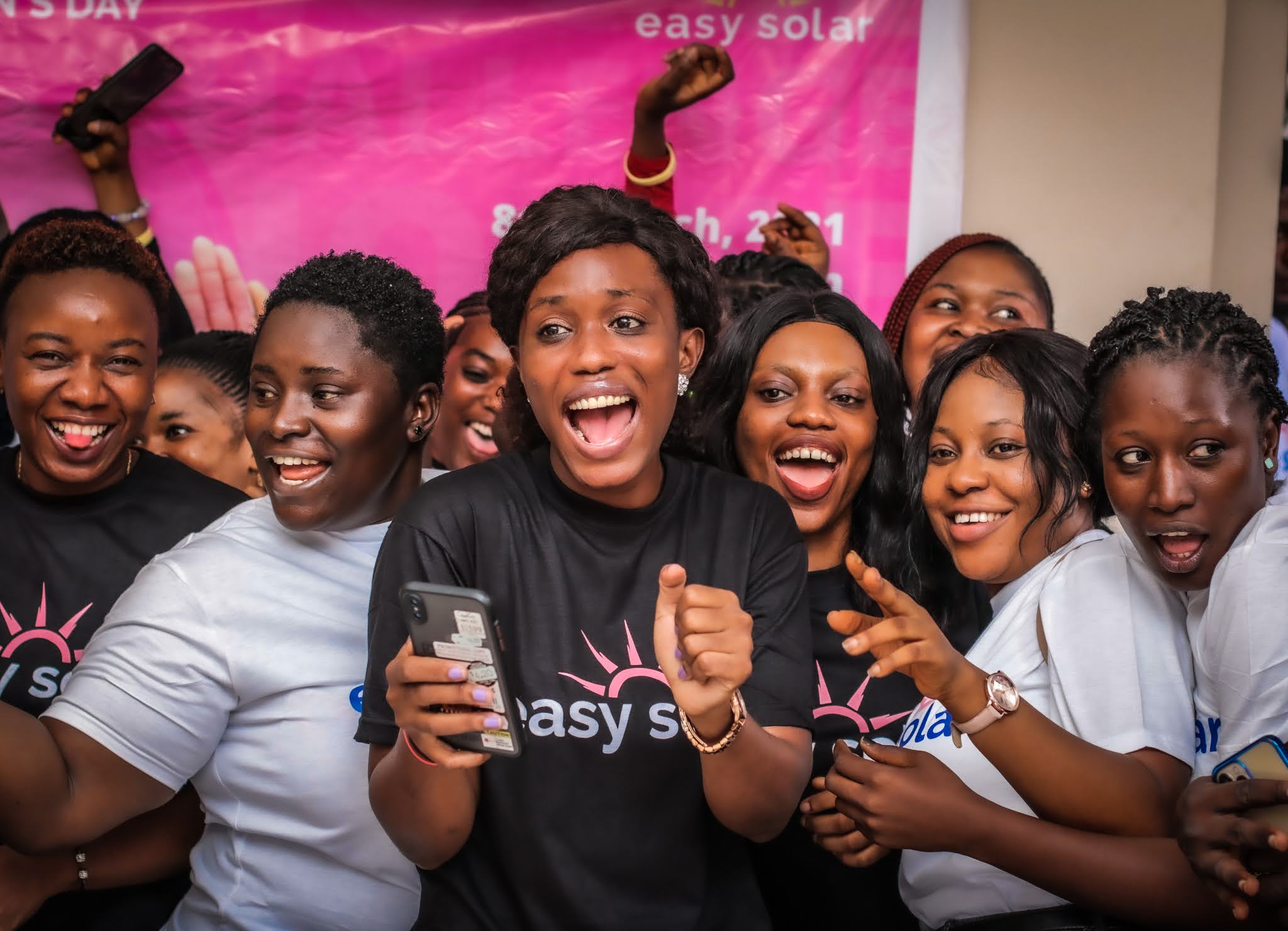 Expanding product lines and addressing gender inequality in the workplace
The team is now focused on growing their presence in Liberia, as well as evolving their product mix towards productive use goods, like commercial size freezers and solar water pumps. Easy Solar is also working to tackle gender parity issues in the workplace. "We recognize that we haven't figured it out yet, and often struggle to balance business needs with doing what's right," Nthabi states. Still, they have recently implemented strong measures, such as hiring freezes for men in all-male teams and holding a women-only career fair. Nthabi is also pleased to notice signs of mindset changes around her at work. Indeed, during a recent community visit, a male Easy Solar agent exclaimed: "I'm thrilled to see so many women in this room. I consider myself a feminist and know that women are part of the solution!" Easy Solar is now working with DFF partner Power Africa on a detailed Gender Action Plan to continue improving gender balance amongst staff, agents and clients. We look forward to seeing these efforts pay off!