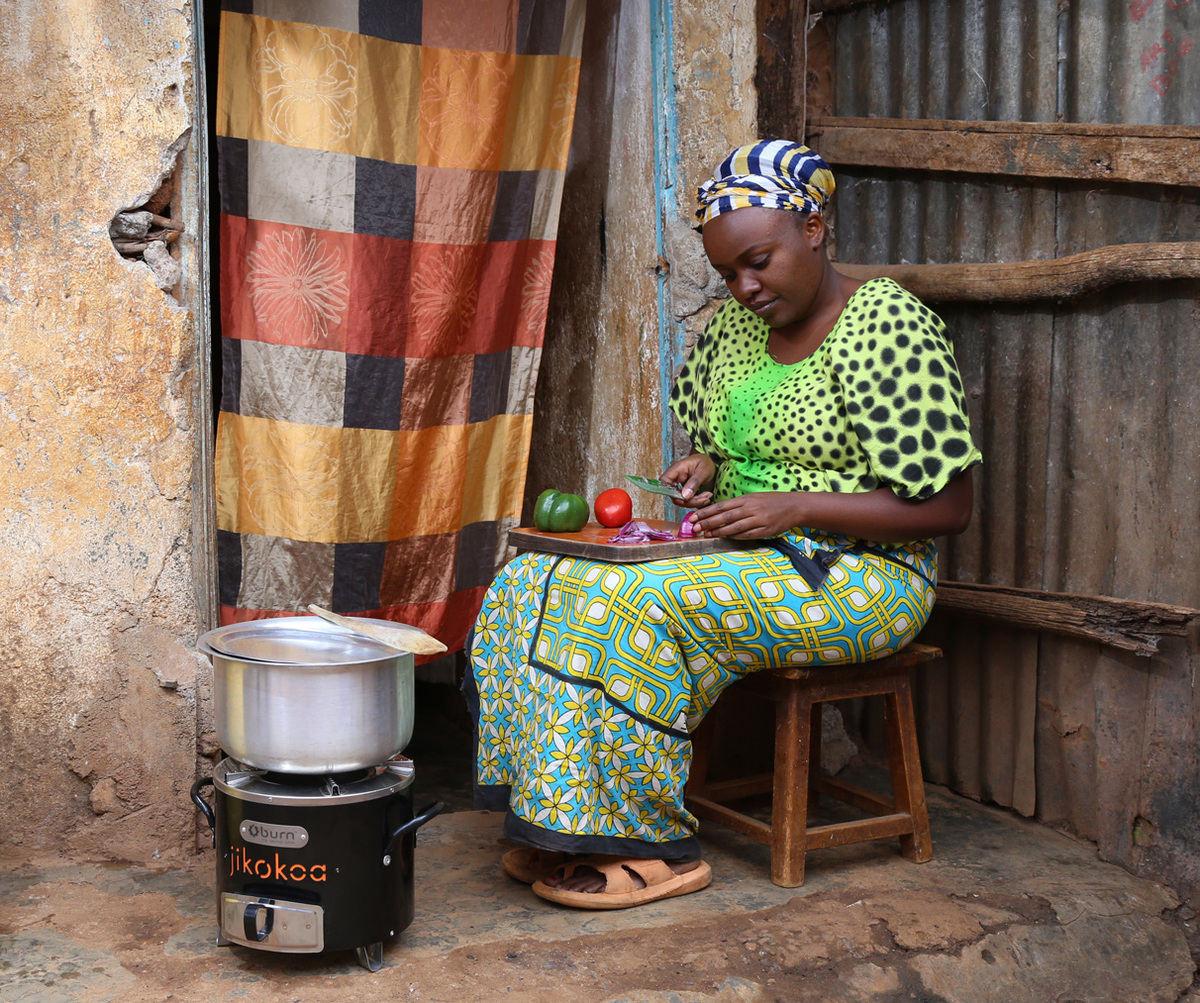 Angaza is delighted to announce that we will be aligning our proven reputation for increasing affordability of life-changing products with BURN Manufacturing's exceptional standards of quality and innovation in clean cooking technology. Together, Angaza and BURN will shine a spotlight on opportunities to increase access to affordable, reliable and safe clean cooking solutions in last-mile markets.
Currently, almost 2.8 billion people worldwide lack access to clean cooking solutions, according to Clean Cooking Alliance's recent 'Clean Cooking Industry Snapshot.' Many communities in underserved regions often have limited access to efficient cookstoves and low-emission fuels, which can increase reliance on more polluting methods of food preparation, such as open fires and solid fuels. These less efficient approaches to household cooking have negative impacts on the environment and individual health, contributing to excessive CO2 emissions and harmful indoor air pollution that can exacerbate respiratory diseases.
"We are excited to strengthen our partnership with BURN and to continue providing our customers with access to BURN's best-in-class cooking solutions," shared Angaza CEO, Lesley Marincola. "Angaza's mission to expand access to transformative products in emerging markets is closely aligned with BURN's noteworthy commitment to manufacturing fuel-efficient cooking appliances that reduce harmful emissions and improve lives."
BURN's affordable clean cooking solutions, which include improved biomass cookstoves, as well as LPG and electric pressure cookers, are highly regarded for their positive social impact and ability to circumvent many of the adverse effects associated with traditional methods of cooking.
"BURN is committed to continually create a positive impact on the environment and in the daily lives of people around the world by providing the highest quality, fuel-efficient and economical cooking appliances in the market with Angaza," said Peter Scott, CEO at BURN Manufacturing. 
Angaza's software platform has been continuously amassing data on the sale and distribution of clean cooking products in emerging markets. Over the last several years, the data has revealed that pay-as-you-go (PAYG) cookstove sales registered on the platform have grown exponentially since 2017 at a compounded annual growth rate of over 150%. Additionally, the volume of cookstove sales tracked by Angaza in 2020 was almost double that of 2019. BURN Manufacturing's Jikokoa charcoal stoves are some of the highest-selling cookstoves on the Angaza platform, accounting for nearly 84% of historic cookstove sales. The Jikokoa Charcoal Stove reduces charcoal usage by up to 50%, saves households up to $150 a year, and reduces smoke and CO2 emissions by up to 70%.
To learn more about BURN's cookstoves, visit the

Angaza Device Catalog

.

To discover how Angaza can help you offer your customers a limitless range of life-changing products, including clean cookstoves, solar home systems, affordable smartphones and more, contact us for a live demo.