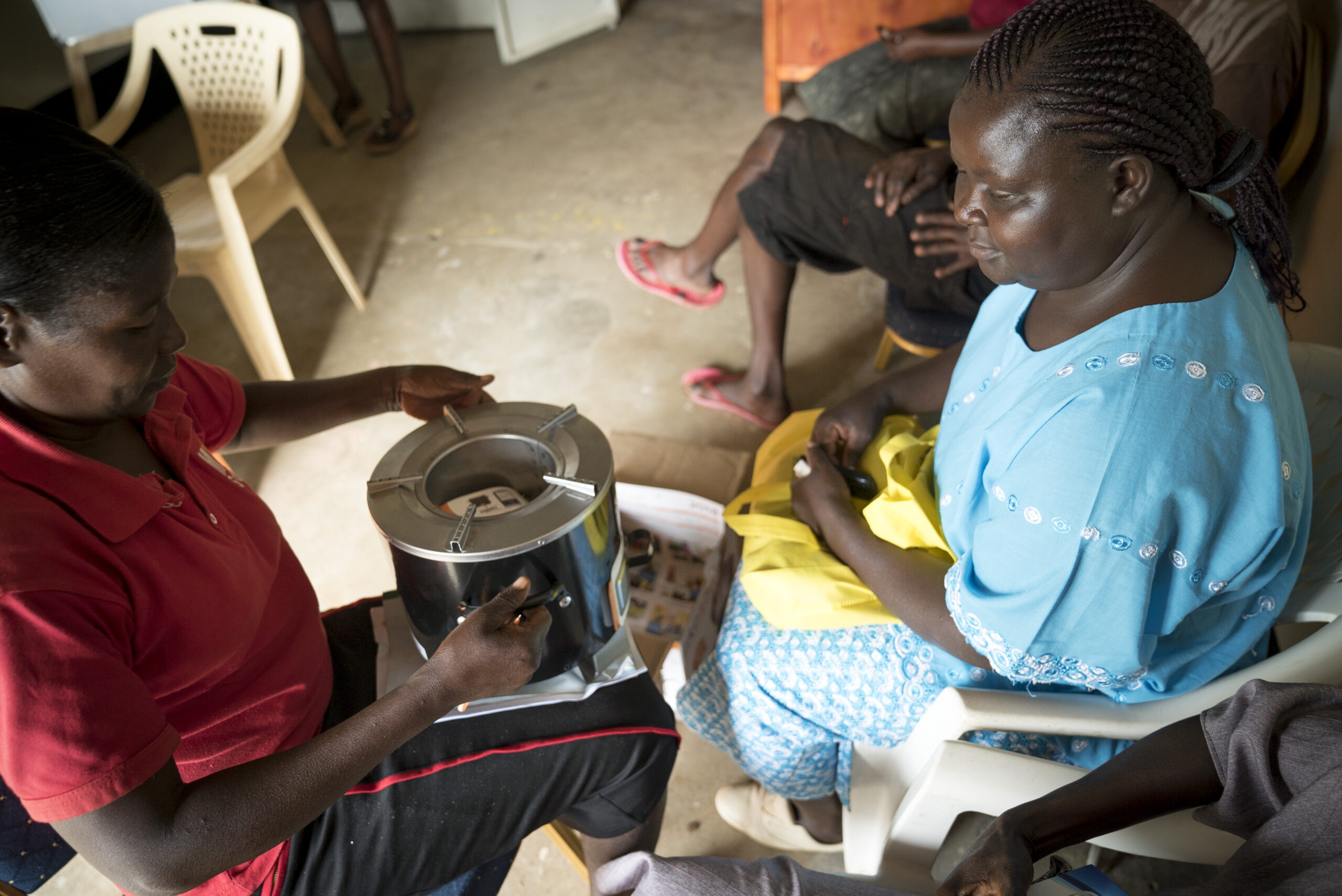 Nearly half the world's population (four billion people) still lacks access to modern energy clean cooking services, according to a 2020 report from World Bank. The challenge of delivering clean cooking resources in Sub-Saharan Africa remains particularly acute, with only 10% of the population benefiting from modern sources of energy for cooking, such as low-pollution fuels and electric cookstoves. Fortunately, last-mile distribution to communities across the globe has drastically expanded access to life-changing and affordable products in rural and underserved regions.
Efforts to streamline last-mile distribution of essential non-metered products have been particularly significant in Africa. Here, many low-income consumers in developing markets are benefiting from increased access to clean cooking technology (many for the very first time).
However, in order to accomplish the feat of expanding access to clean cooking technology on a global scale, distributors of these transformative products must first overcome some significant challenges. Chief among these concerns is supply chain optimization. In order to accelerate clean cooking access, a streamlined method of communication must first be established among three critical stakeholders, including:
Manufacturers of clean cooking products/accessories,
The last-mile distributors that deliver these resources to hard-to-reach regions,
And the low-income, often remote consumers who will benefit most from access to clean cooking
Enter cutting-edge technology with the solution
With an easy-to-implement platform designed to reach remote consumers, distributors and manufacturers alike are able to sell non-metered products such as clean cooking technology to anyone, anywhere in the world. A key benefit of such a platform is the ability to alleviate the complexity between distributors and their clients by digitizing and automating traditionally cumbersome operations.
More often than not, getting products to consumers in last-mile markets is a complicated and oftentimes costly venture. Last-mile distributors need to conduct a variety of challenging activities such as:
Balancing several critical business functions related to the sale and management of their inventory along the supply chain both in and out of the field

Collecting and tracking different payment modalities such as

mobile money

, and oftentimes cash

Processing and managing consumer financing of IoT devices through pay-as-you-go functionality

Monitoring and managing the performance of dispersed sales agents to identify their best sellers, and collect valuable information on the profitability of regions and products

Collecting prospective client information, including credit scoring, for storage and follow-up

Conducting remote sales and maintaining communication with customers to build lasting relationships 
Last-mile platform solutions like Angaza provide the necessary tools to accomplish all of these tasks while overcoming the barriers traditionally associated with last-mile distribution, such as limited connectivity and inconsistent access to sales data. See four simple ways that a last-mile platform solution can streamline the sales process in emerging markets below:
Centralization of sales information, tracking and insights
A last-mile platform solution that digitizes and consolidates the sales management process in a central location (a hub) is a must for simplifying access to critical business data. The ability to easily view customer accounts/registrations, inventory status, sales agent performance metrics, and more in one convenient digital interface removes manual barriers to accessing critical information and streamlines the sales cycle.
Increased efficiency of inventory management and allocation
The ability to assess sales agent performance metrics such as sales-by-agent and sales-by-product allows last-mile distributors to easily identify their top salespeople and equip them with access to the inventory they need to continue moving stock. A last-mile platform solution also provides the ability to filter distributor inventory by product and assign product items (like clean cookstoves) to specific sales agents for shipping and retrieval. Additionally, the platform allows sales managers to assign key tasks to sales agents (such as promoting a product in a high-performing region), ensuring a more organized approach to inventory distribution.
Improved customer satisfaction and post-sales management
Seamless access to relationship management tools is a critical component of a last-mile distribution solution. Direct integration with local telcos allows the platform to send bulk SMS messages to registered customers and prospects, notifying them that new and transformative clean energy products are available for purchase. Sales managers can also ensure ongoing post-sale communication by utilizing a task assignment feature to instruct agents on how and when to conduct customer follow-up.
Real-time data capture and insights into operations
A last-mile platform solution also provides access to simple and effective tools designed to streamline the collection of sales information and accelerate data analytics to deliver key business insights to distributors. An offline-accessible mobile application that is integrated with a last-mile platform solution allows for real-time data capture in the field. Remote sales agents are able to easily create and store records of client names, locations, contact info, and payment and purchase activity. This information is then readily accessible within the platform for deeper analysis and visualization in custom dashboards.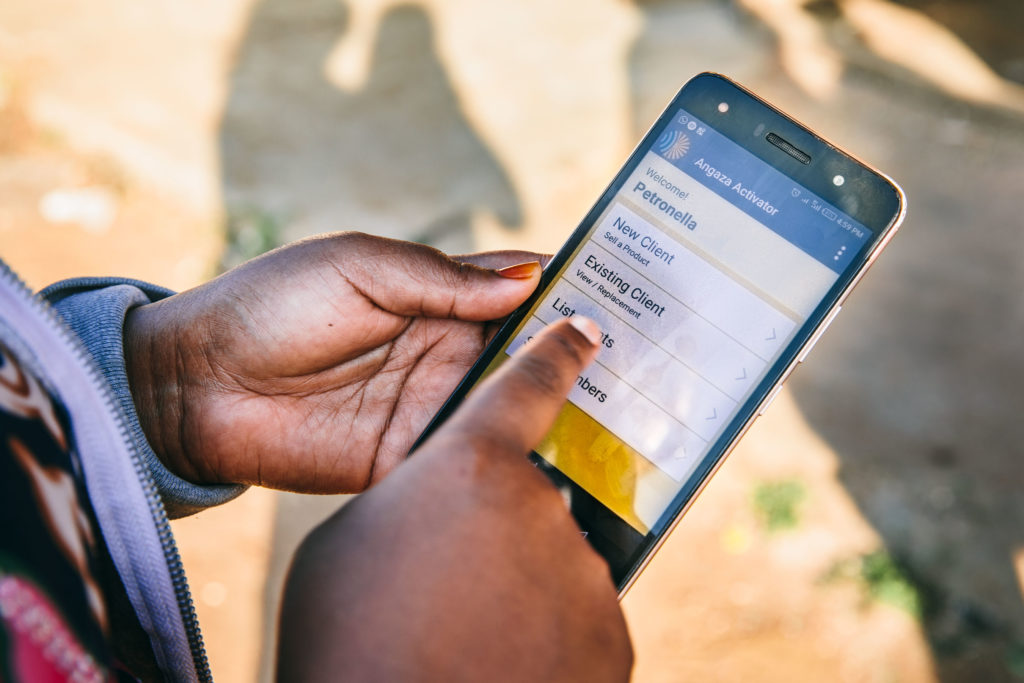 An offline-accessible mobile app allows for real-time data capture in the field
With the help of last-mile platform solutions like Angaza, distributors of life-changing products like clean cook stoves are achieving broader access to remote markets in emerging economies than ever before. Indoor air pollution from inefficient cooking practices causes more than four million premature deaths every year – 50 percent of which are children under the age of five, according to a study by the World Health Organization (WHO). 
Residential solid fuel burning for heating and cooking accounts for up to 58% of global black carbon emissions and a gigaton of carbon dioxide per year (~2% of global emissions). And the Clean Cooking Alliance states that three billion people globally depend on polluting, open fires and inefficient fuels to cook their food. Increasing consumer access to clean cookstoves and cooking fuels is helping to reduce household air contamination, prevent respiratory illnesses, and lessen global carbon emissions to benefit the environment as a whole. 
And it doesn't just stop at clean cookstove technology. Last-mile platform solutions like Angaza are capable of empowering distributors to make and manage remote sales of a nearly limitless portfolio of transformative metered and non-metered products such as bicycles, water pumps, refrigeration systems, solar home devices/systems, and even incubators. The possibilities are endless and the social impact is tremendous.
To learn more about how the Angaza software platform can accelerate your business growth in emerging markets and optimize remote sales of metered and non-metered products, request a demo here.
To view a webinar that demonstrates the flexibility and features of the Angaza platform in action, press play below:
Related blog posts: