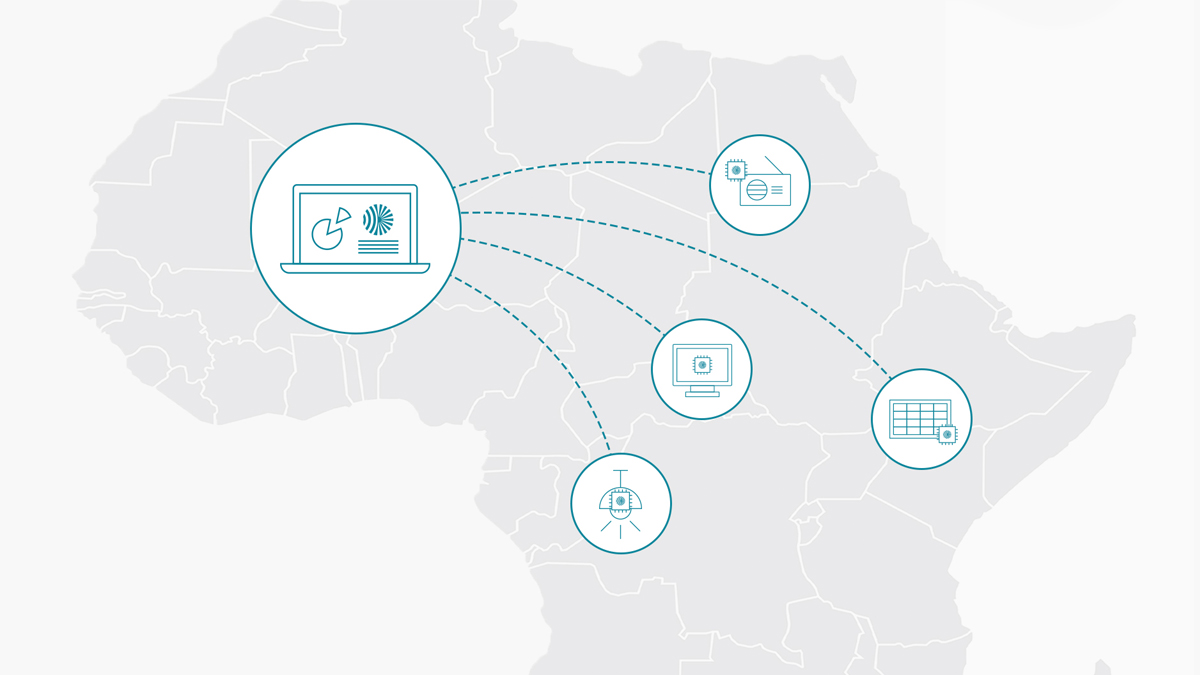 A vital component of implementing a pay-as-you-go distribution business model is after-sales care. However, this model can present a distinct set of challenges. Because it includes an extended distributor-client relationship beyond the initial sale, distributors need to respond to client needs, deploy personnel to collect payments, and troubleshoot device issues. 
A lack of data to enhance after-sales care can result in poor-quality client experiences, causing a higher rate of defaulted payments and decreased likelihood of future purchases from clients, and increased operational costs for distributors. To improve after-sales care, distributors can utilize smart devices, which can automatically capture and send to distributors status updates on device performance, detect device malfunctions, and more effectively troubleshoot problems. They can also use smart devices' location data to locate installations, evaluate sales density, plan for expansion, and deter theft.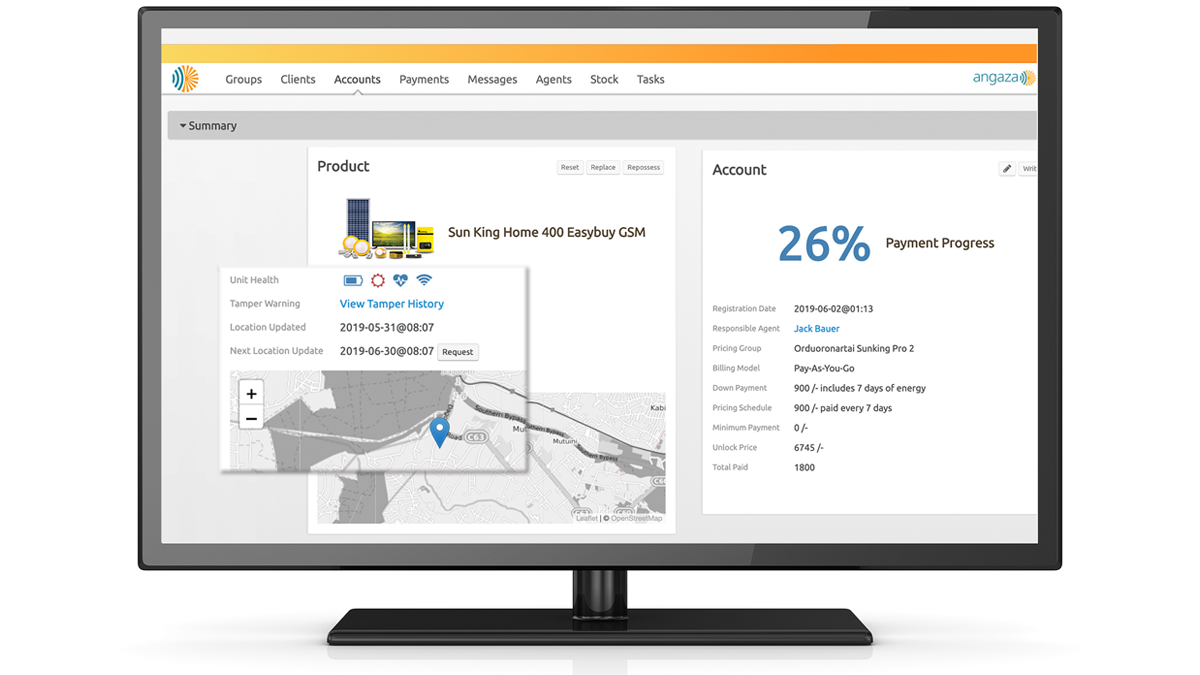 With IoT by Angaza, distributors can unlock the power of smart devices by accessing powerful data and analytics on the Angaza Hub platform. They can receive tamper alerts and near-to-real-time updates on device health and location, and remotely update their sold products. IoT by Angaza-enabled devices can help distributors not only gain insights into product performance, but also improve their operational efficiency, reduce costs, and increase client satisfaction. Solutions like IoT by Angaza are helping distributors provide better after-sales care that forges stronger relationships with clients and streamlines business operations. 
Additional advances in device data and analytics can help the pay-as-you-go sector further enhance distribution management. At Angaza, we're committed to advancing data insights and analysis that improve our distribution customers' operational performance. And we look forward to seeing how other stakeholders will harness off-grid device data to further develop last-mile distribution.  
Angaza is a sponsor of Unlocking Solar Capital: Africa, occurring October 16 & 17, 2019 in Dakar, Senegal. Find the Angaza team at Booth Number 1 to learn more about Angaza and speak with our team. And listen in on a discussion about early stage financing with Angaza's Director of Manufacturing Partnerships, Reed Bennett, on October 16th at 2:15 pm GMT.