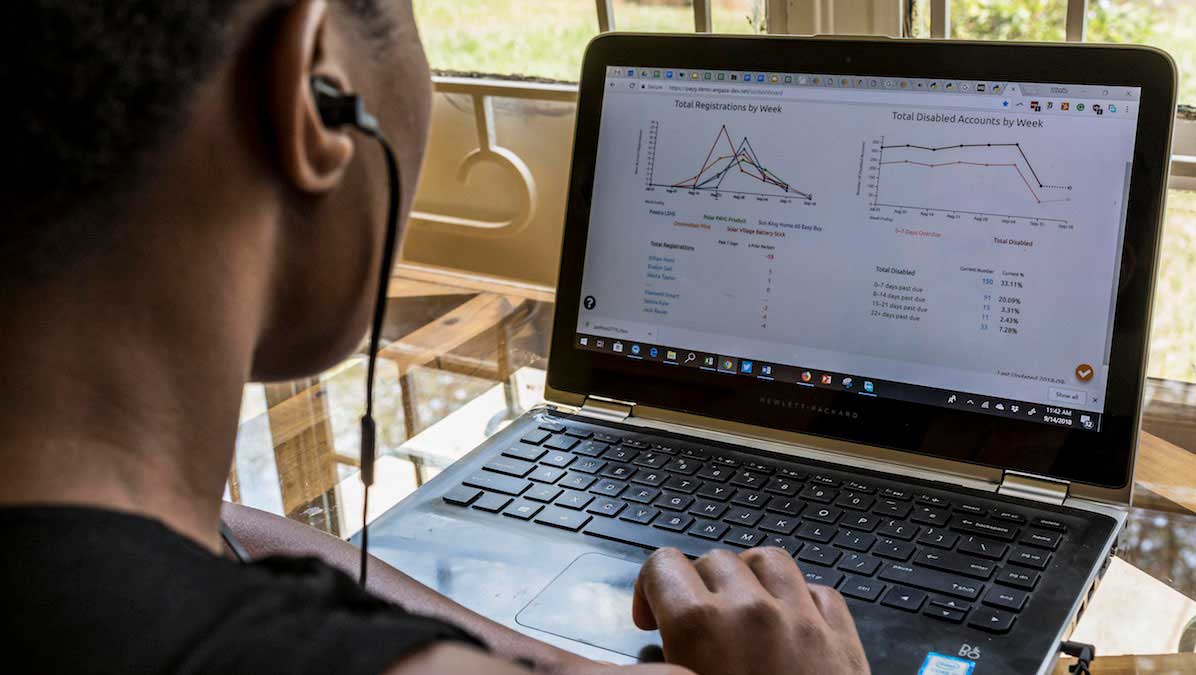 Last-mile distributors offering pay-as-you-go consumer financing help consumers access life-changing products. However, they take on the risk of paying for those products upfront while the client pays for it over time. 
Distributors can take several approaches to reduce risk from their client portfolios. These include:
1) Ensuring the consumer owns a mobile phone and has an active mobile money account,
2) Supporting the consumer's digital literacy,
3) Confirming the consumer is knowledgeable about product use, and
4) Utilizing predictive data science to determine which consumers have low versus high default risk.

1. Mobile Phone Ownership and An Active Mobile Money Account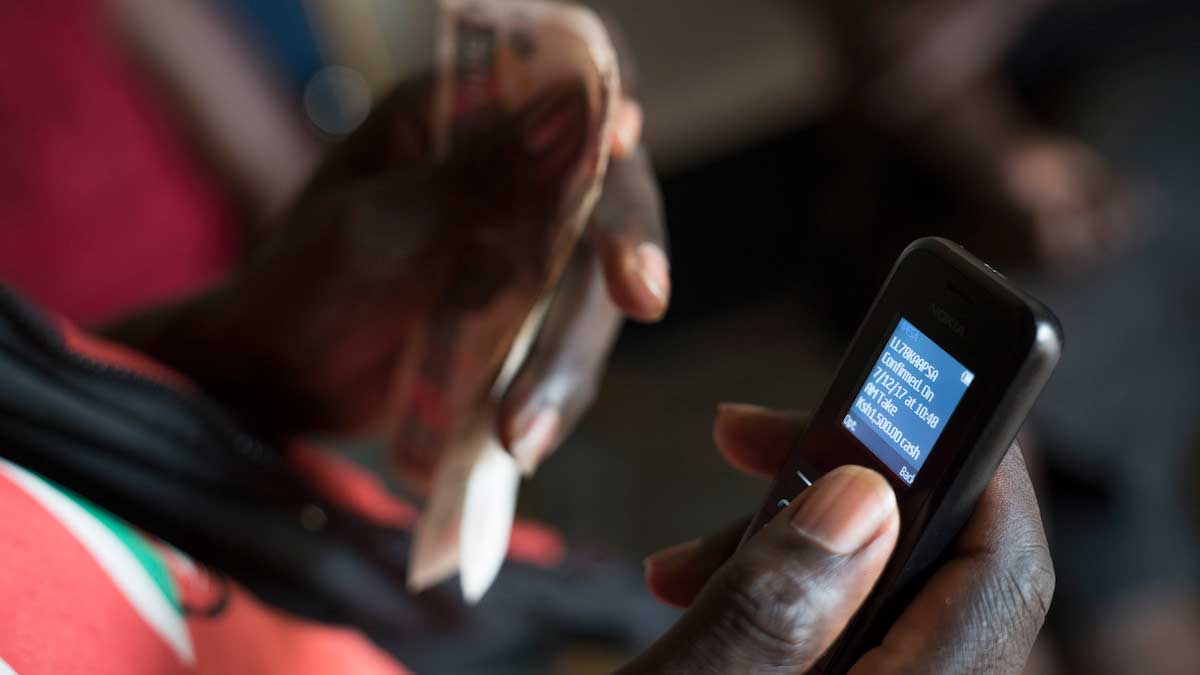 Globally, basic mobile phone and smartphone ownership and use of mobile money accounts are on the rise. According to the GSMA, as of 2018 there were 866 million mobile money accounts globally, with the highest activity rates located in East Asia and the Pacific, Latin America and the Caribbean, and Sub-Saharan Africa. In Sub-Saharan Africa alone, one third of all adults are active mobile money users. With the global rise of mobile phone use, last-mile pay-as-you-go distributors are gaining access to a larger consumer base. According to the International Finance Corporation, "In a number of countries with high mobile penetration and low energy access, solar solutions with mobile charging [are seeing] a major uptake. This is because people need the energy to charge their mobiles." 
By increasing the rate at which products are purchased, as well as managed remotely, mobile phones have simplified pay-as-you-go financing for distributors and last-mile consumers alike. A consumer's access to a mobile phone enables last-mile distributors to remind them about due payments via text message, while an active mobile money account offers easy digital – versus cash – payments for streamlined and less sales-agent intensive transactions. An active mobile money account reduces the need for consumers to travel to a mobile money payment kiosk or have a field sales agent process payments, increasing seamless payment transactions. When distributors use push notifications and sell to consumers who use an active mobile money account throughout their consumer lifecycle, they can help reduce their clients' payment default risk. 

2. Supporting the Consumer's Digital Literacy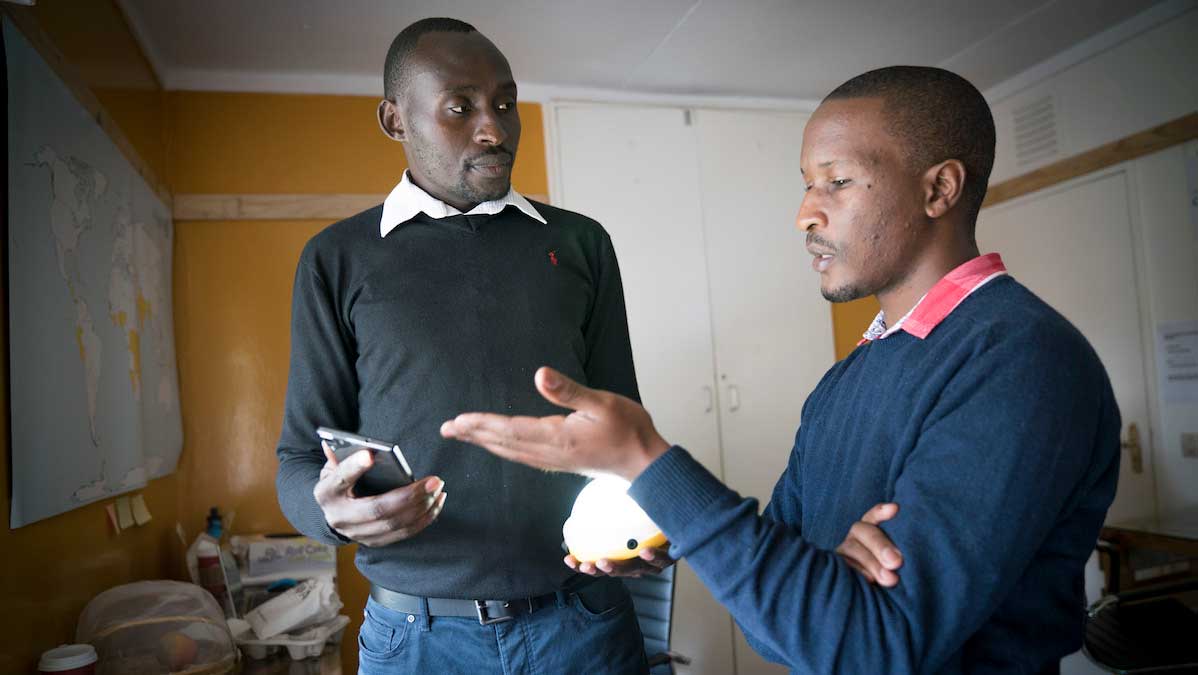 The off-grid consumer demographic is typically low-income and located in rural areas. And in most cases, digital literacy levels are typically lowest amongst this population, especially for women. "According to UNESCO, there are over 775 million illiterate adults globally, with ten countries – India, China, Pakistan, Bangladesh, Nigeria, Ethiopia, Egypt, Brazil, Indonesia and the DRC – accounting for 75 percent of the total illiterate population worldwide. Although literacy is not a prerequisite for using mobile technology, many of these populations will not have the digitals skills required to ensure they are part of the digital economy." Low-literacy, especially digital literacy, can become a barrier to repayment for distributors if their consumers' knowledge and comfort about using mobile phone or mobile money never become established, or become diminished. To ensure expedient payments, distributors have overcome these user interface and user experience obstacles through digital literacy education. Using text messages or "contextual help" voice instructions, they provide feedback to help users move past barriers to mobile phone or mobile money use and payments. 

3. Product Use Knowledge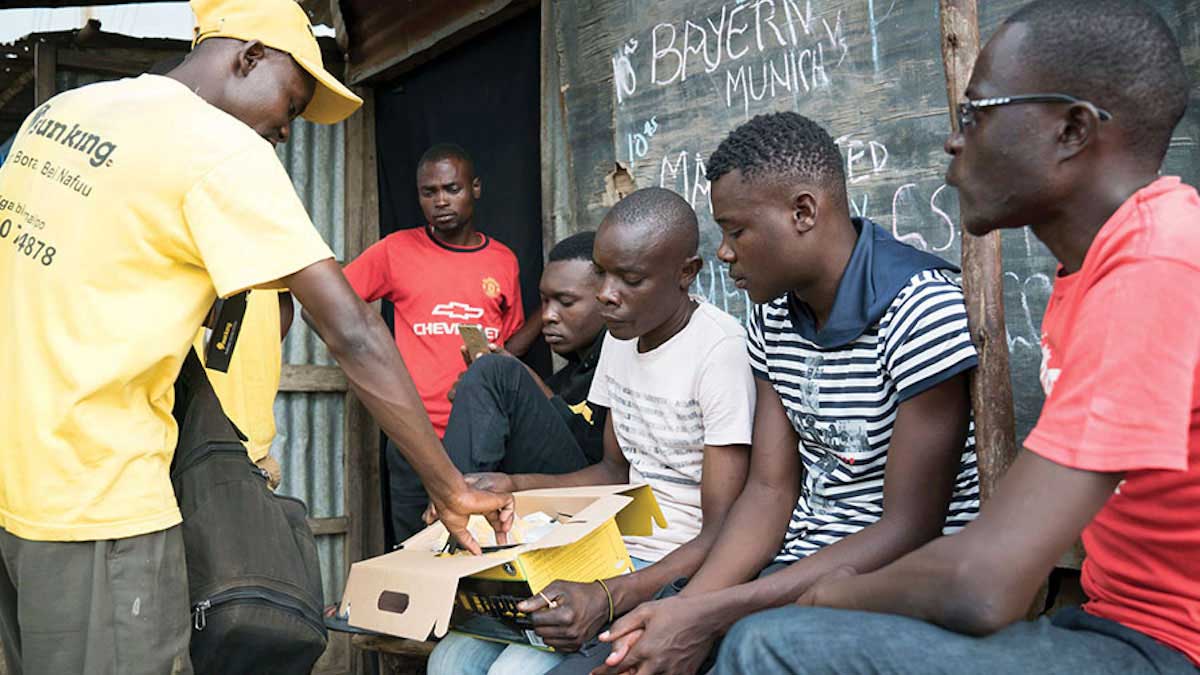 If a consumer doesn't understand how to use the product they've purchased with consumer financing, their default risk increases. In this scenario, last-mile distributors can increase the likelihood of repayment through product education. Ensuring questions are answered at the beginning of the consumer lifecycle, especially at the time of purchase, can develop the consumer's confidence in using their new product. If at any time the frequency of payments is reduced, the distributor can reach out to discover whether the consumer needs assistance in utilizing their product — or making a payment.

4. Determining High-Risk Consumers with Predictive Data Science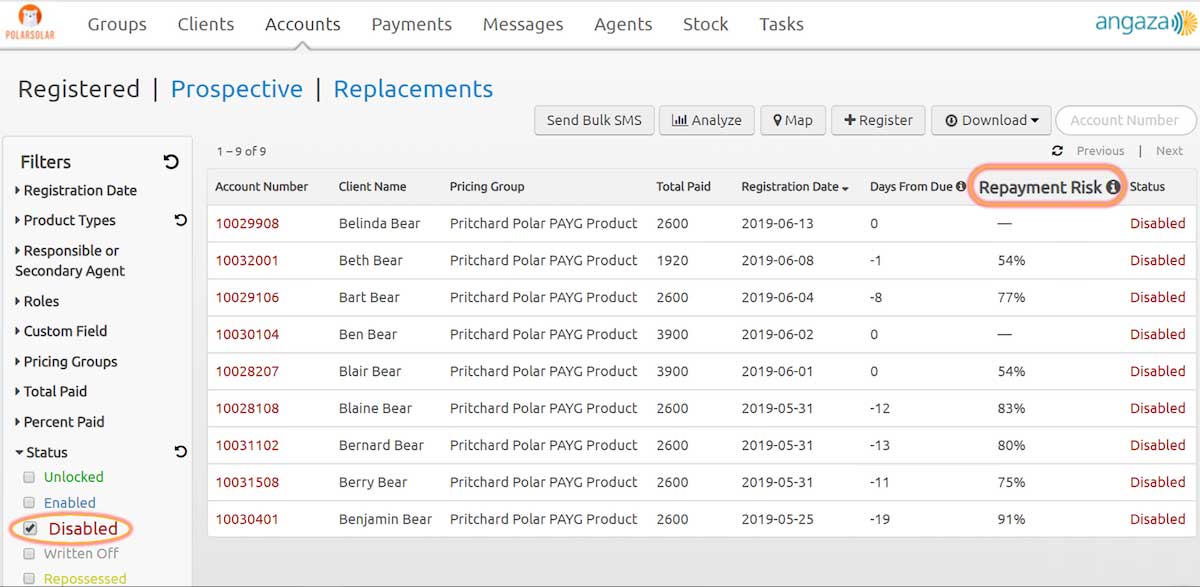 In order to reduce default risk and more effectively allocate after-sales client follow up, distributors need to be able to distinguish between low-risk and high-risk clients. Because a large part of last-mile distribution costs is client follow-up, distributors can reel in cost by sending a sales agent out to a client only when needed. This is especially important if the consumer isn't part of the high-risk category. 
Identified as one of the most immediate ways Angaza could have a positive impact on its customers' operations, the Repayment Risk feature indicates a client's likelihood of non-payment. This is accomplished by aggregating substantial data across payment trends and client demographic information. From this historical information, Angaza's software calculates the probability that a given disabled account will not receive a payment before 90 days overdue. This prediction is based on the assumption that the behavior of accounts in the past is representative of account behaviors in the future.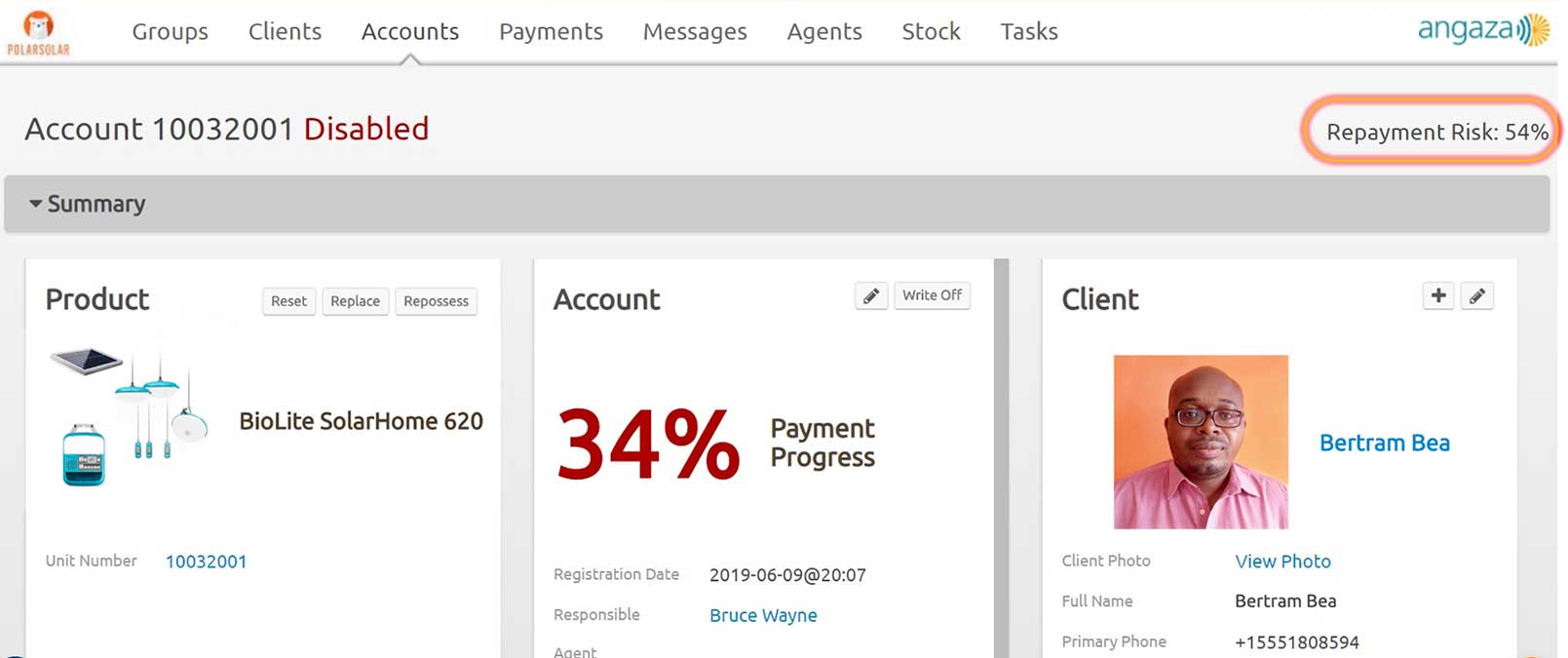 The repayment risk is presented as a percentage, demonstrated in the above screenshots, on the accounts table and on the account details page on the Angaza Hub. The higher the percentage, the more at risk the account is of not making a payment within 90 days overdue. These predictions are fed to Angaza customers, providing distributors with a specific risk metric at an account level. They can tap into this metric to make targeted decisions that improve their repayment rates and focus their time and resources on clients that need specific types of follow-up. 
Discover more about the Angaza Hub and Activator, and contact us to begin incorporating risk metrics into your after-sales care decisions.