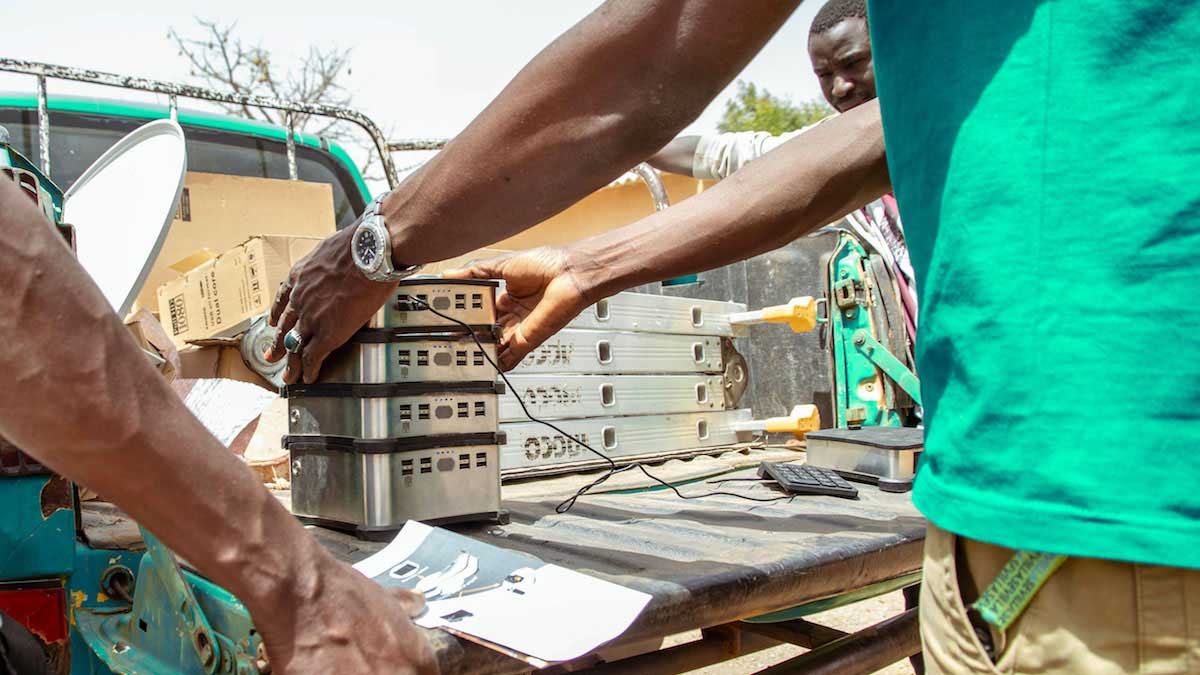 Angaza is partnering with Solarworx to bring the modular Solego 80/160 solar solutions to homes and businesses in off-and-weak-grid communities across Africa. The partnership makes the Solarworx Solego 80/160 compatible with Angaza's Pay-As-You-Go technology, enabling incremental payment options for reliable solar lighting and appliances for household and productive use. The Solarworx Solego 80 and Solego 160 products can accommodate an 80Wh and 160Wh battery, respectively, as well as two 50W solar panels. They come with three or four LED lamps and a USB charging kit that operates with a USB C, Micro USB, Mini USB, or a round jack.
"We are excited to partner with Solarworx on the Solego 80/160 as these products will have a tremendous impact on the environment and on urban and peri-urban populations because of their ability to replace back-up generators and provide 'grid-like' power," says Angaza CEO Lesley Marincola. "Over $50 billion is burned each year on over 50 billion liters of fossil fuel in back-up generators. Solarworx's Solego line will deliver a cleaner and cheaper alternative to households with unreliable or no grid connection, and the modular design enables a user to increase the product's energy capacity as his or her needs grow."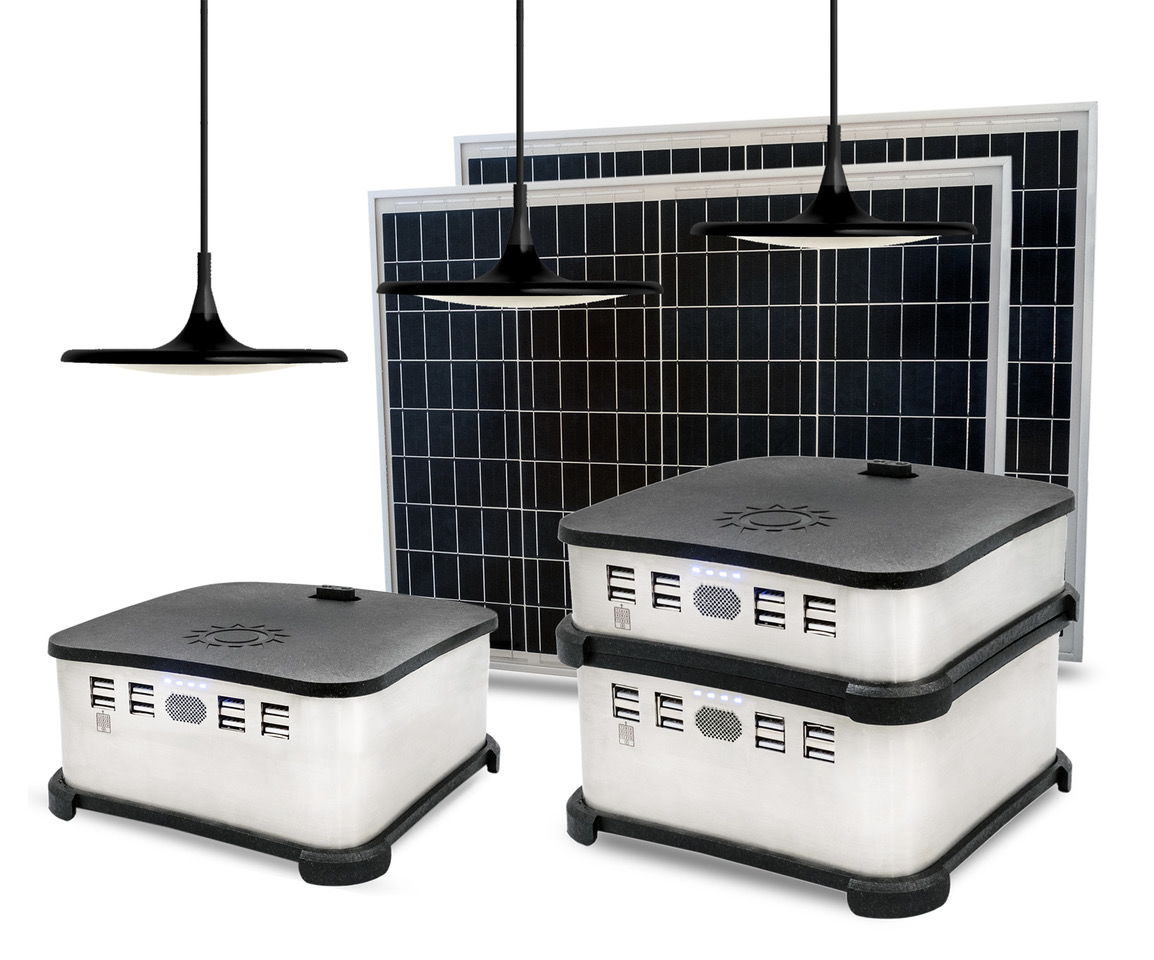 In countries where unreliable electricity and load shedding are commonplace, the Solego 80/160 solar solutions are excellent alternatives to the noise and air pollution power generators cause. This is especially valuable in countries like Nigeria, the highest importer of power generators. Because of load shedding and low utility electrical generation that result in as few as two hours of reliable electricity per day, Nigerians often turn to generators to meet their energy needs. The Solego 80/160 solar home systems are reliable alternatives to an unstable grid connection and harmful generators.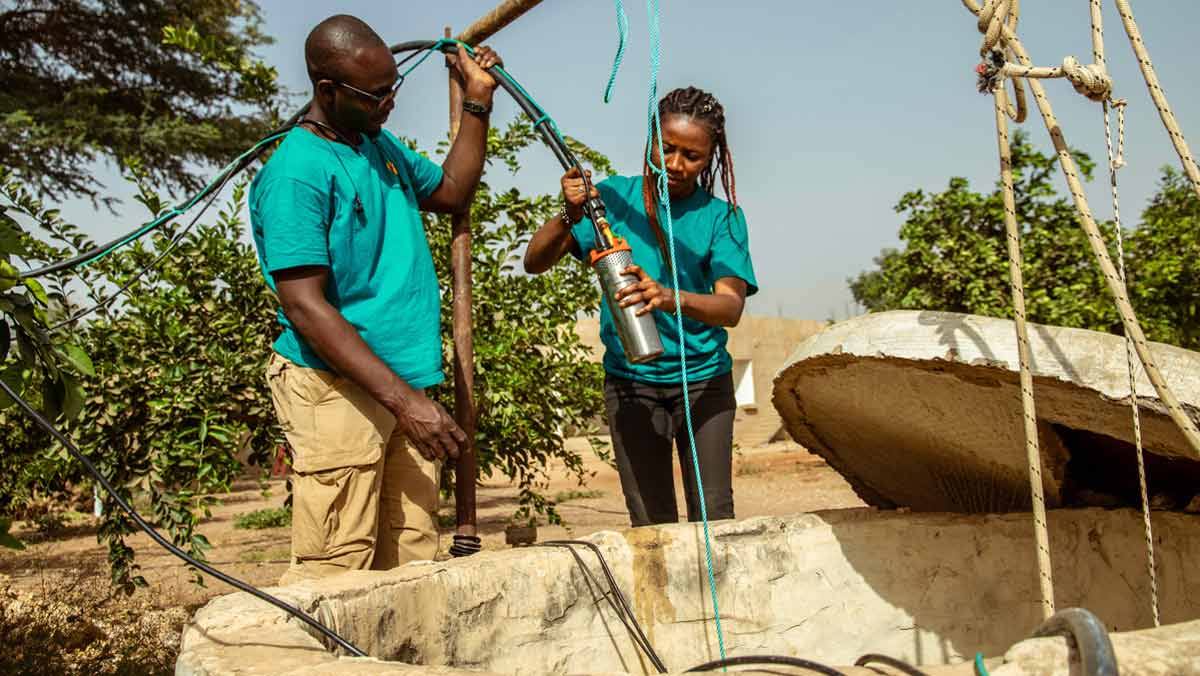 The Solarworx Solego 80 and Solego 160's modularity enables the system to grow with the consumer's increasing demands. Multiple 80Wh or 160Wh modules can be stacked on top of one another to increase the battery capacity, enabling a maximum load of 1000W per user or around 150W from a single device. This is particularly useful for those utilizing the Solarworx Solego for productive use. Consumers can irrigate fields and supply clean water to livestock with a solar water pump, small businesses can offer chilled beverages with a fridge, barbershops can power their hair cutters, and consumers can utilize AC power tools off-grid with a power inverter. Solarworx appliances are sold separately for increased distributor flexibility, and include 1W-4W LED lamps, USB fans, a portable radio, security lighting, electric fencing, 24" and 32" TVs, and laptop chargers.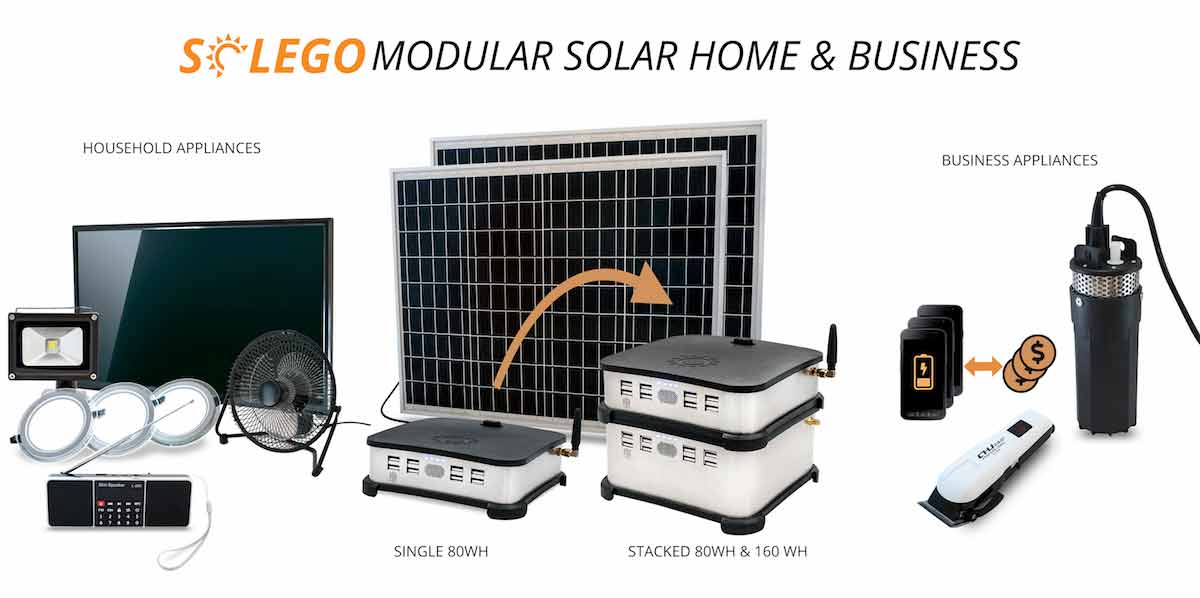 Solarworx's solar solutions come with unique local language voice output to support consumers with lower levels of reading proficiency. This ensures that those who speak, but don't read, Swahili, Fulani, Wolof, English, or French are able to easily discover their remaining runtime based on current load, state of charge, and more. The end user system talk feature also communicates when a short circuit or overload occurs, or when the system enters low power or charging modes. And new languages can be added in as little as two days with the help of Solarworx's software template.
"The integration with Angaza is an important and exciting step for us. With Angaza, the up-front financial barriers to owning a Solego 80 or 160 are removed, enabling us to reach more people, faster. Angaza's technology also allows easy connection to mobile money providers across Sub-Saharan Africa, making rural end-customers bankable," says Solarworx CEO Felix Boldt. "Due to Angaza's long-standing track record in the solar off-grid market, the integration will take our cooperation with distributors to a whole new level. We look forward to a long and successful partnership."

Video Source: SolarWorX Imagefilm
Available with Angaza's Pay-As-You-Go technology, the Solarworx Solego 80/160 can be connected to a public utility or become a micro-grid of its own by interconnecting with neighboring systems. This allows consumers to trade and share energy with the utility or amongst their community. The Solego boxes and LED lamps come with a two-year warranty, five years on PV panels, and one year on all appliances. The Solarworx Solego 80/160 are currently available for distribution in ten countries across Africa, including Cameroon, Côte d'Ivoire, Kenya, Malawi, Nigeria, Senegal, Sierra Leone, Tanzania, Uganda, and Zambia.
Joining a portfolio of over 40 life-changing products, the Solego 80/160 solar solutions are now available for sale by product distributors using Angaza's software platform. Contact Angaza to begin offering the Angaza-enabled Solego 80/160.