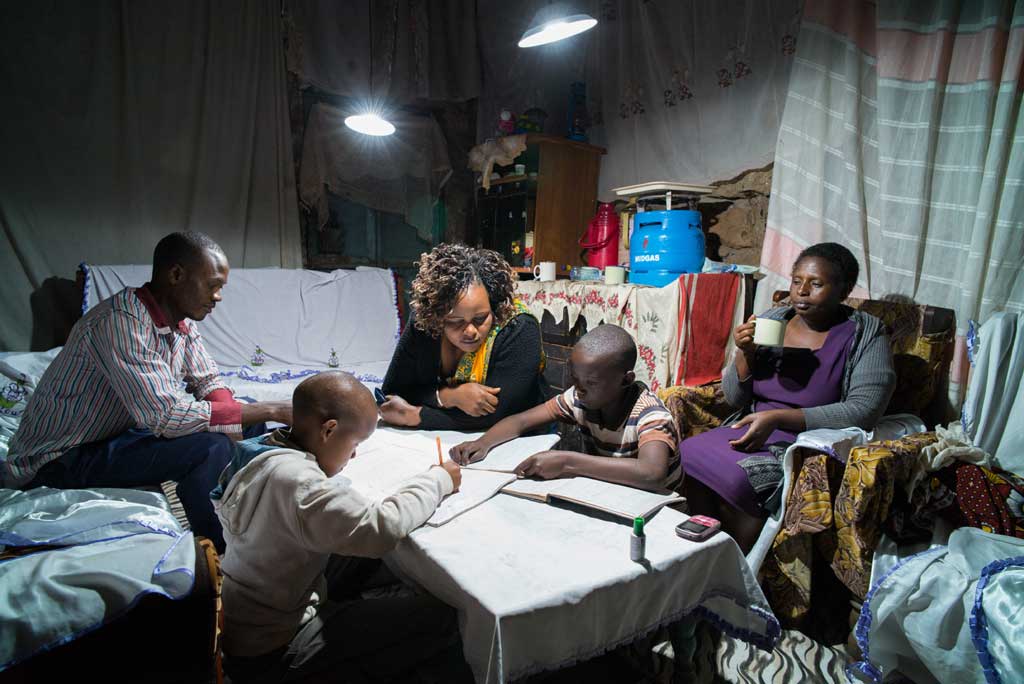 In continued growth of a three-year collaboration, Angaza and Fosera are adding another best-in-class product to their portfolio of pay-as-you-go enabled solar home systems.
The Fosera Spark is an entry-level solar home system, designed to be ultra efficient. A small, sleek profile makes it a gateway product for households in emerging markets seeking an affordable solar home system with light points and phone charging. The Standard model (The Fosera SPARK 20) is offered as the standard size, but a smaller (Fosera SPARK 10) and a larger size (Fosera SPARK 30) are also available depending on consumers' energy capacity needs. With Angaza's embedded pay-as-you-go metering technology and integrated sales software, last-mile 'distributors can sell the Fosera Spark to their clients in affordable increments)
"Affordability, while maintaining our high quality standards, was the target when designing the Fosera SPARK, which we've achieved with some smart engineering ideas and the option to finance the system via the Angaza PAYG integration," said Fosera CEO, Catherine Adelman. "Our partnership with Angaza allows us to continue to offer our customers the competitive option of dividing the system cost into affordable amounts over time, overcoming the upfront price barrier."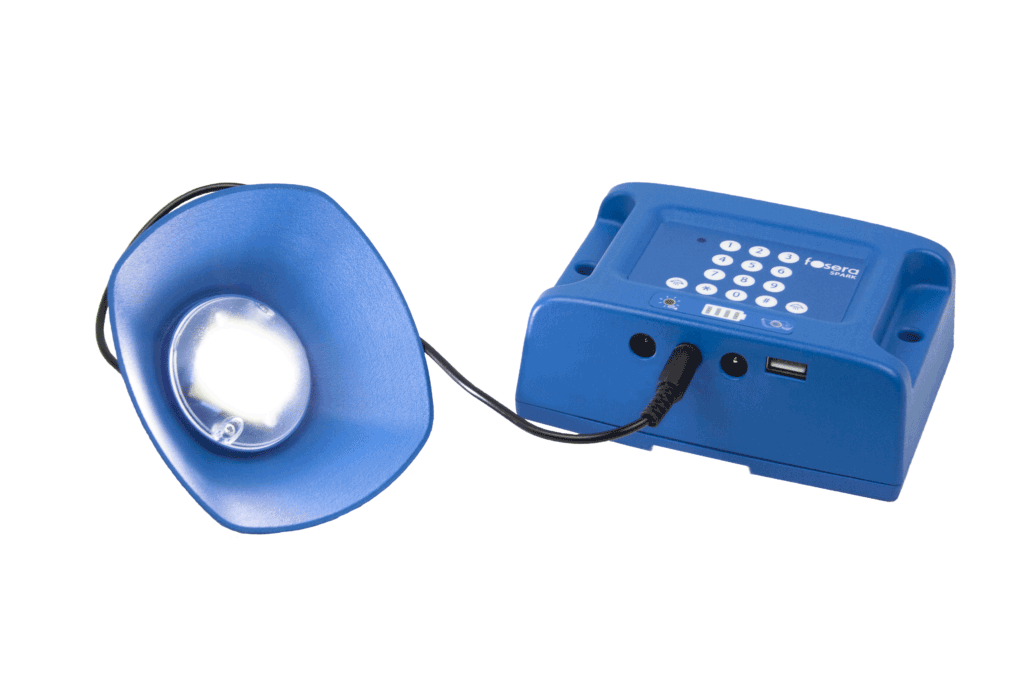 The device comes with 100-lumen dimmable lamps, a USB charging port, and was designed with safety in mind. Each system includes several smart protection features: over-charge, deep discharge or over current protection. An integrated Angaza-enabled PAYG keypad makes it easy to check and top up credit. The Fosera Spark solar home system uses LiFePO4 batteries, built to be highly efficient and resistant to capacity losses, for up to a 10 year maintenance-free lifespan and comes with a 3-year warranty. View more product specifications.
Learn more about other Fosera + Angaza solar home systems, including the Power Line GSM LSHS, Power Line LSHS and Blue Line PSHS.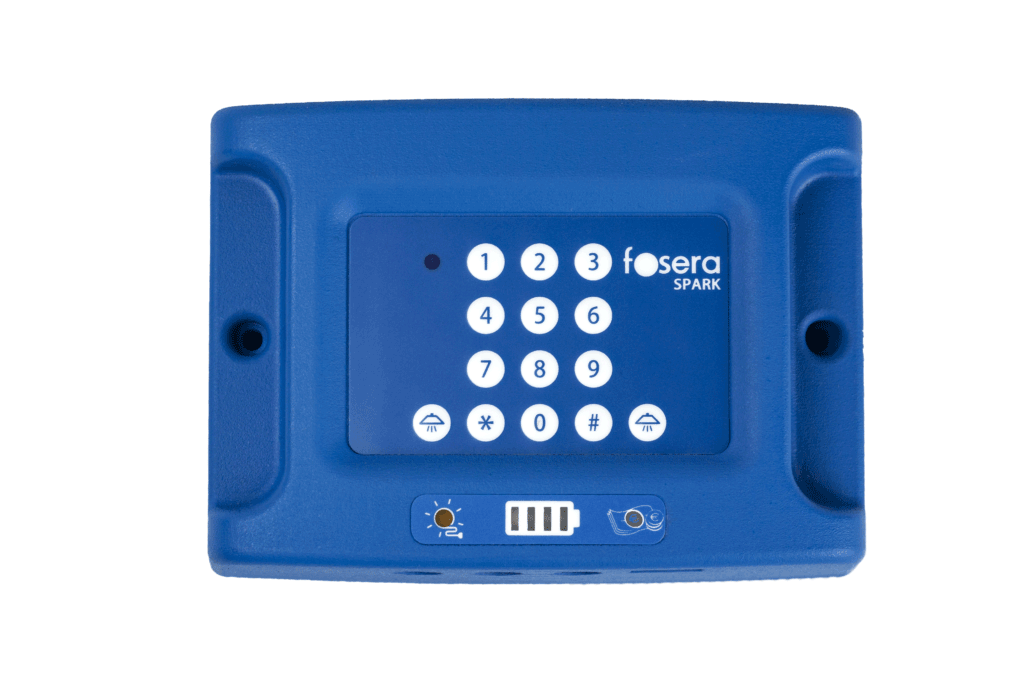 Contact Angaza to begin offering Angaza Pay-As-You-Go enabled Fosera solar home systems — or discover how Angaza can provide a Pay-As-You-Go solution for your manufactured products.