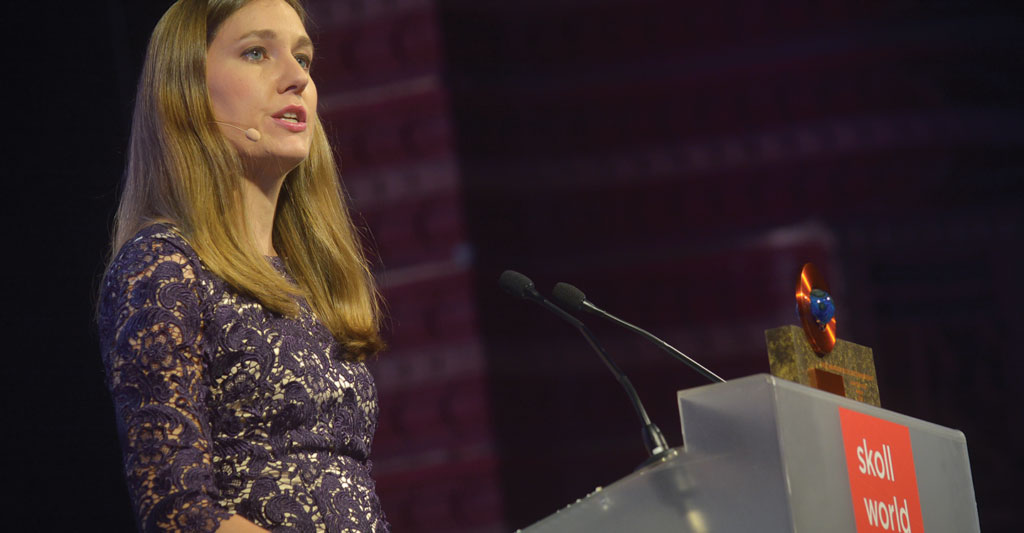 Once in a while, it's nice to be recognized for the work we do.
This week, the Skoll Foundation, the premier organization for advancing social entrepreneurship around the globe, announced that Angaza CEO Lesley Marincola is a recipient of the 2018 Skoll Award in recognition of Angaza's innovative, market-driven approach to poverty alleviation. The award is given only to a select group of entrepreneurs chosen from hundreds of candidates around the world recognized for "disrupting the status quo, driving sustainable large-scale change, and being poised to create even greater impact on the world."
"On behalf of Angaza, we are thrilled to be a Skoll Award recipient and so honored to become part of this global community of leaders in social entrepreneurship," said CEO and Founder, Lesley Marincola. "Joining this network of influencers and innovators working across every sector will help to amplify our mission and accelerate our vision of making life-changing products accessible to the billions of people living in poverty."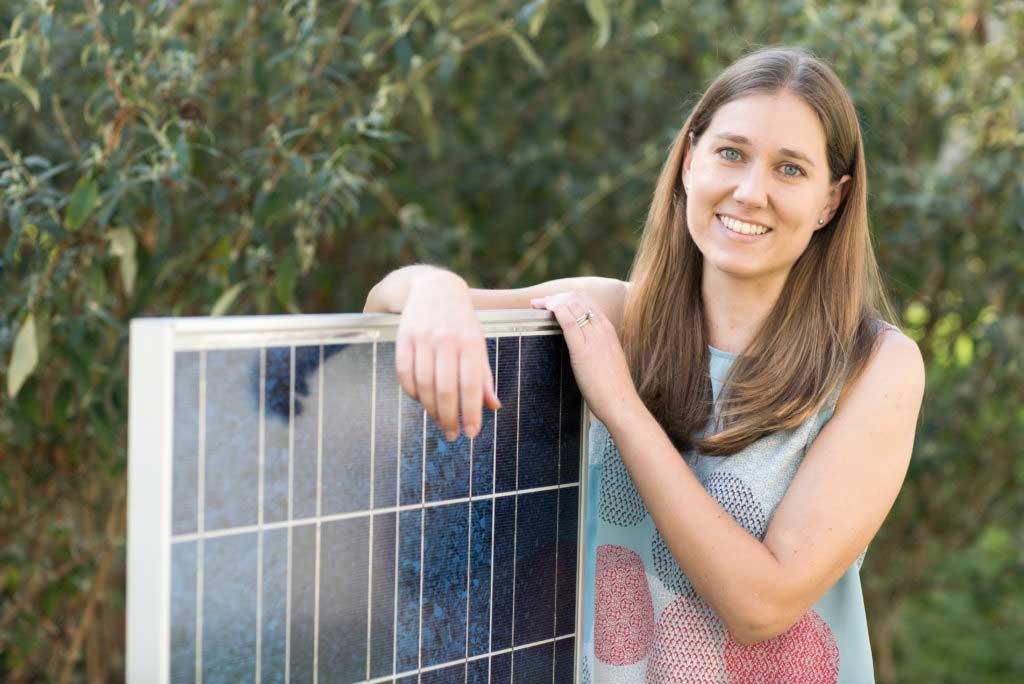 To date, Angaza has enabled over 7.5 million people in 50 countries to switch from kerosene to clean, renewable energy, saving consumers in emerging markets over $100 million. Our technology has enabled businesses to increase their sales of life-changing products to end users living in extreme poverty by five fold.
"Our software allows people in remote, rural communities who have no credit record and no access to large amounts of money to pay small amounts, often via their mobile phones, to use clean energy," Marincola explains in a photo essay published this week in The Guardian. "What we're doing is enabling off-grid people to pay for solar energy in installments — and that means solar products can be sold to a much wider range of people, with huge benefits to those individuals, the wider community, and the environment."
Watch Marincola tell the story of Angaza's origins, our impact on businesses and families around the globe:
Watch Marincola accept the 2018 Skoll Award from Oxford University, UK:
About The Skoll Foundation Award
The Skoll Awards distinguish transformative leaders whose organizations disrupt the status quo, drive sustainable large-scale change, and are poised to create even greater impact on the world. By investing in organizations when an innovation is ripe for accelerated and scaled adoption, the Skoll Award helps unleash the full global potential and reach of social entrepreneurs.
Awardee organizations receive $1.25 million core support investments to scale their work and increase their impact. The social entrepreneurs also gain leverage through their long-term participation in a global community of visionary leaders and innovators dedicated to solving some of the biggest global challenges of our time.