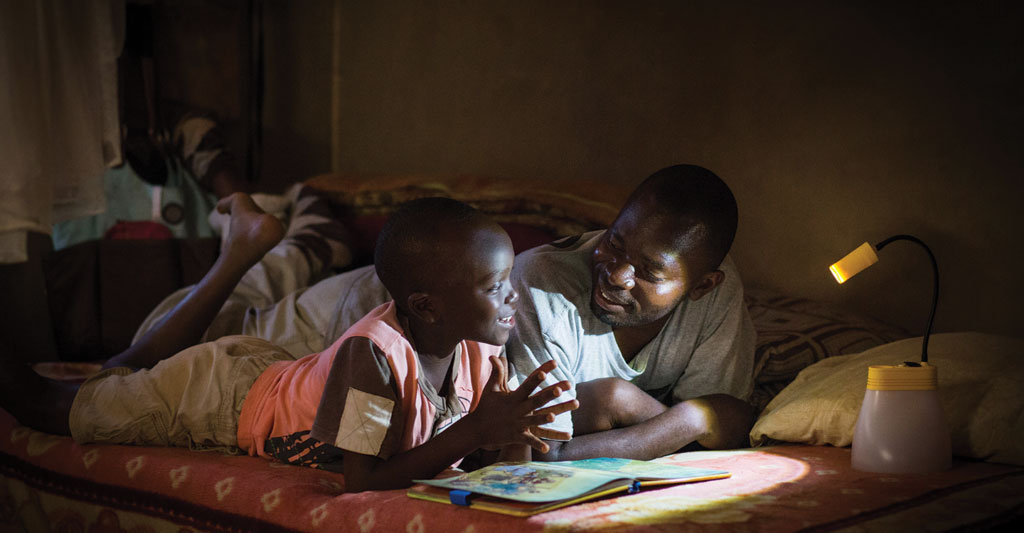 Angaza and Bright Products are expanding their partnership in order to deliver more Pay-As-You-Go multifunctional solar solutions to off-grid consumers. Angaza's Pay-As-You-Go technology is now integrated with two additional BRIGHT products: the Home, a complete solar home system, and Move, a super-efficient solar lamp with mobile charging. With the Angaza Pay-As-You-Go enabled-Sunbell and Sunbell Smart, the addition of Home and Move to the portfolio strengthens the growing collaboration, and provides Last-mile distributors with a greater choice of offerings for multifunctional solar home systems.
"We at BRIGHT are proud to launch two new products with Angaza Pay-As-You-Go," said BRIGHT Products CEO, Ingun Berget. "BRIGHT Home, our first solar home system and BRIGHT Move, an innovative solar light and charger. Angaza, being the biggest independent provider of "Pay-As-You-Go" technology provides an open commercial solution, which is important for a brand like BRIGHT. We want our local distributors to use the Pay-As-You-Go of their choice and are happy to enable products into the Angaza Pay-As-You-Go infrastructure."  
BRIGHT is a solar product company catering to those who live off-grid by choice or within communities with poor grid access. BRIGHT's off-grid solar products are durable, having undergone rigorous field testing for lasting, multifunctional, rugged and portable use. Since launch, more than two million BRIGHT lamps have solved everyday problems for more than eight million people; enabling children to do their homework at night, people to illuminate their paths for safety, and families to power their homes.
"Angaza is excited to expand its portfolio of Bright Products with its Pay-As-You-Go technology," said Angaza CEO, Lesley Marincola. "We have been consistently impressed with BRIGHT's keen attention to the fine details of product design. Their products are rugged and user-friendly, while also beautiful. We're thrilled to expand the number of BRIGHT compatible products in the Angaza portfolio, and we look forward to continuing to grow this partnership in the years to come."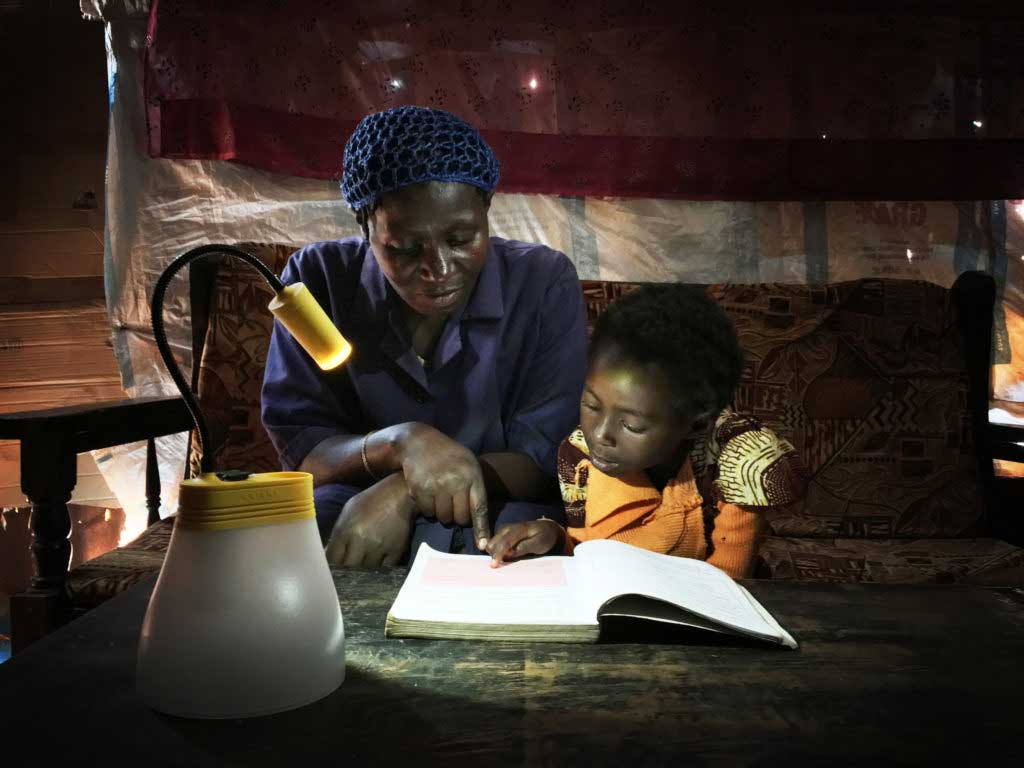 Businesses using Angaza's Pay-As-You-Go technology see a 5-fold increase in sales, and up to 8-fold increases in revenue. A truly global organization, Angaza supports over 150+ distribution partners in over 50 countries across Africa, Asia and Latin America. The Angaza Energy Hub platform empowers distributors to rapidly scale their sales operations by tracking payments in real-time and tracking payments in real-time and visualizing overall Pay-As-You-Go portfolio analytics, all while enabling data-driven decision making for a fast-growing customer base. With Angaza Pay-As-You-Go-enabled products distributors can serve a larger customer base, by offering incremental purchasing power.
Learn more about the features of BRIGHT Home and BRIGHT Move below and contact us to begin offering Angaza Pay-As-You-Go-enabled BRIGHT Products — or to discover how Angaza can provide a Pay-As-You-Go-solution for your manufactured products.