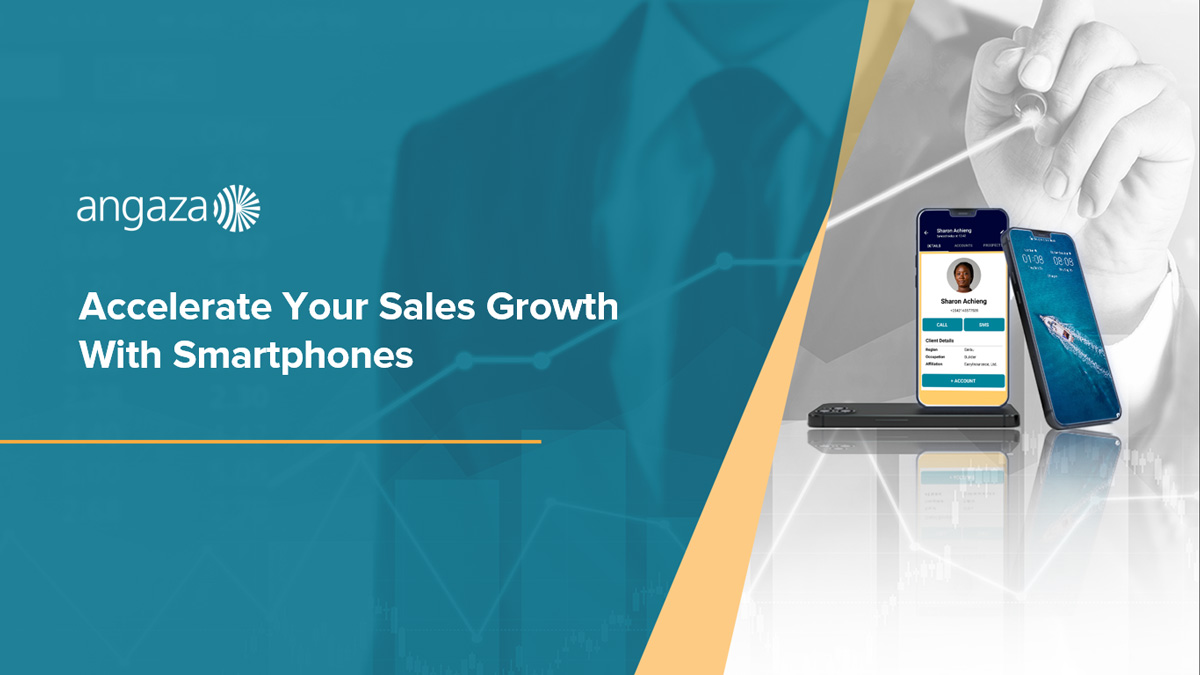 Title: Accelerating Your Sales Growth with Smartphones
Presenter: Victor Brian, Account Executive, Angaza and Rune Dige, Founder and CEO, RDG Collective.
Smartphone sales success story: We'll hear from RDG, an Angaza customer, that has successfully started selling smartphones in Zambia. 
Description: Do you know how many new smartphone users are expected in Sub-Saharan Africa between the years 2021 and 2025?
Statistics from GSMA 2021 show that demand for smartphones in last-mile markets continues to increase in popularity across Africa. There is an uptick in demand for smartphones in Africa with 270 million new smartphone users expected in the next 3 years.
As demand for durable products like smartphones continues to rise, this presents distributors with an opportunity to drive sales with in-demand smartphones. Below are key three-pointers smartphone distributors can capitalize on to reach more consumers by expanding their product offerings.
High Demand: 270 million new smartphone users are expected between 2021-2025 in Sub-Saharan Africa alone

Opportunity: Pay-as-you-go financing addresses the biggest barrier to adoption: the high cost of smartphones with limited PAYG financing options

High repayment: With an average of a 92%+ repayment rate, smartphone repayments are higher than other products
With this in mind, let's look at some of the ways your distribution business can leverage Angaza to successfully scale your business by selling more in-demand products and expanding sales opportunities with smartphones. 
LEARN HOW YOU CAN CONFIDENTLY SELL IN-DEMAND SMARTPHONES TO ANYONE ANYWHERE USING ANGAZA
Metering the smartphone to secure the sale of pay-as-you-go devices: Install the locking and unlocking app on smartphones providing an incentive for consumers to make payments and enabling you to track payments  
Registering smartphones for sale:

Define pricing groups and unlock prices for devices that lock and unlock based on payment status

Monitoring and tracking smartphone stock levels: Secure assets and track stock levels in real-time and manage inventory 
Set of tools to manage payments and collections from customers: Manage sales and collections, plus encourage payments and repeat sales with SMS communication 
Device locking with due payments, and unlocking a fully paid-off smartphone:

Unlock a smartphone when a payment is made and when a phone is fully paid off
At the end of the webinar, there is a Q&A session where our presenter answers attendee questions.