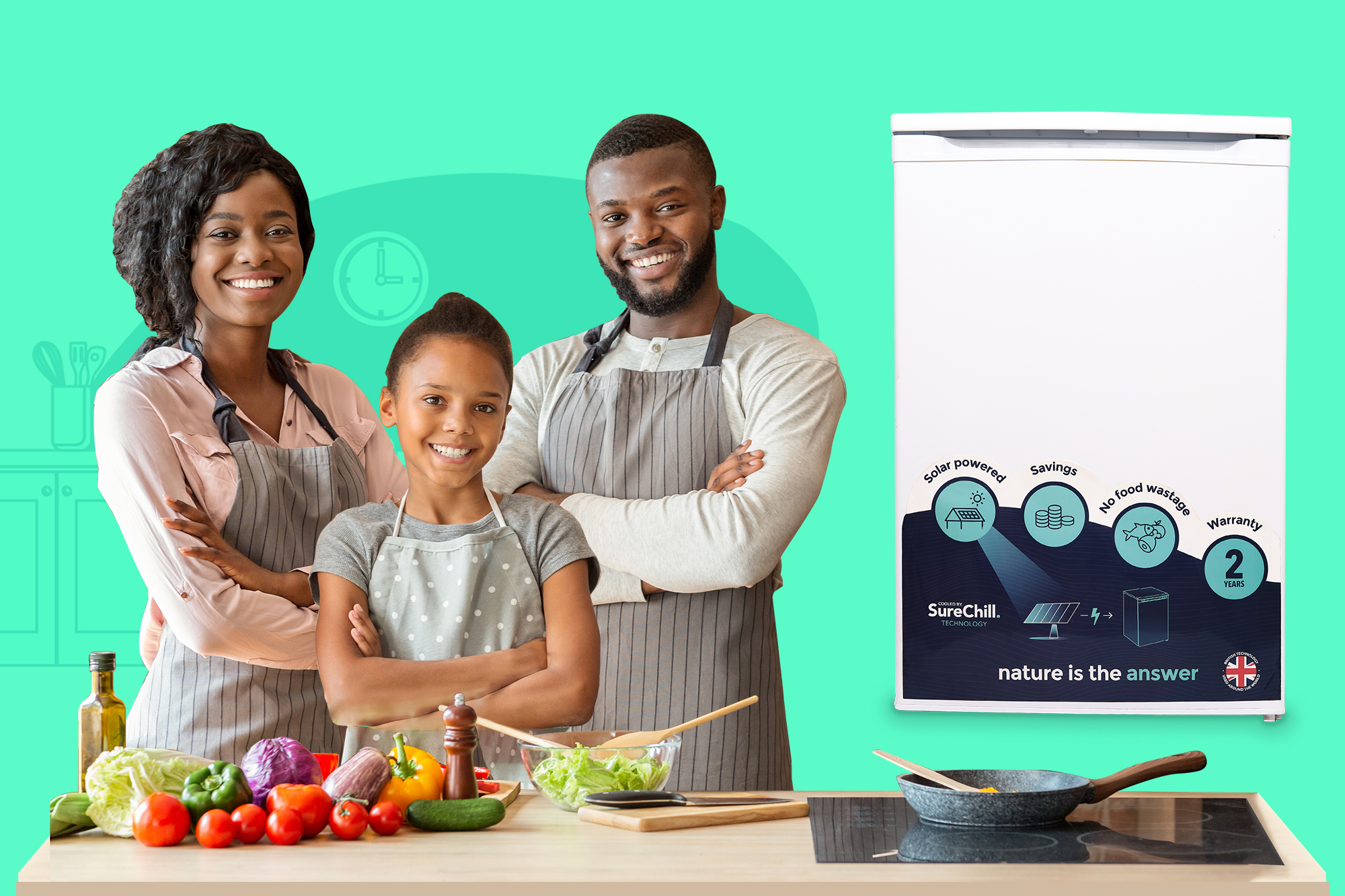 Angaza is thrilled to announce that we have teamed up with SureChill, manufacturers of robust cooling technology that is sold in more than 60 countries around the world. Originally well known for their WHO-approved vaccine refrigerators that are operating in some of the world's harshest environments, SureChill has since leveraged their patented technology to launch a home and small business refrigerator that is specifically designed to benefit weak-grid or off-grid communities. Together, Angaza and SureChill are poised to provide consumers in remote regions with widespread access to affordable pay-as-you-go (PAYG) solar refrigeration solutions.
"At Angaza, we endeavor to partner with organizations like SureChill that are dedicated to positively impacting the lives of consumers in emerging markets and off-grid communities," said Lesley Marincola, Angaza CEO. "We are excited to offer SureChill's life-changing home and small business refrigerators on the Angaza platform and to support our organizations' shared initiative to make this transformative solar refrigeration technology more accessible to low-income populations."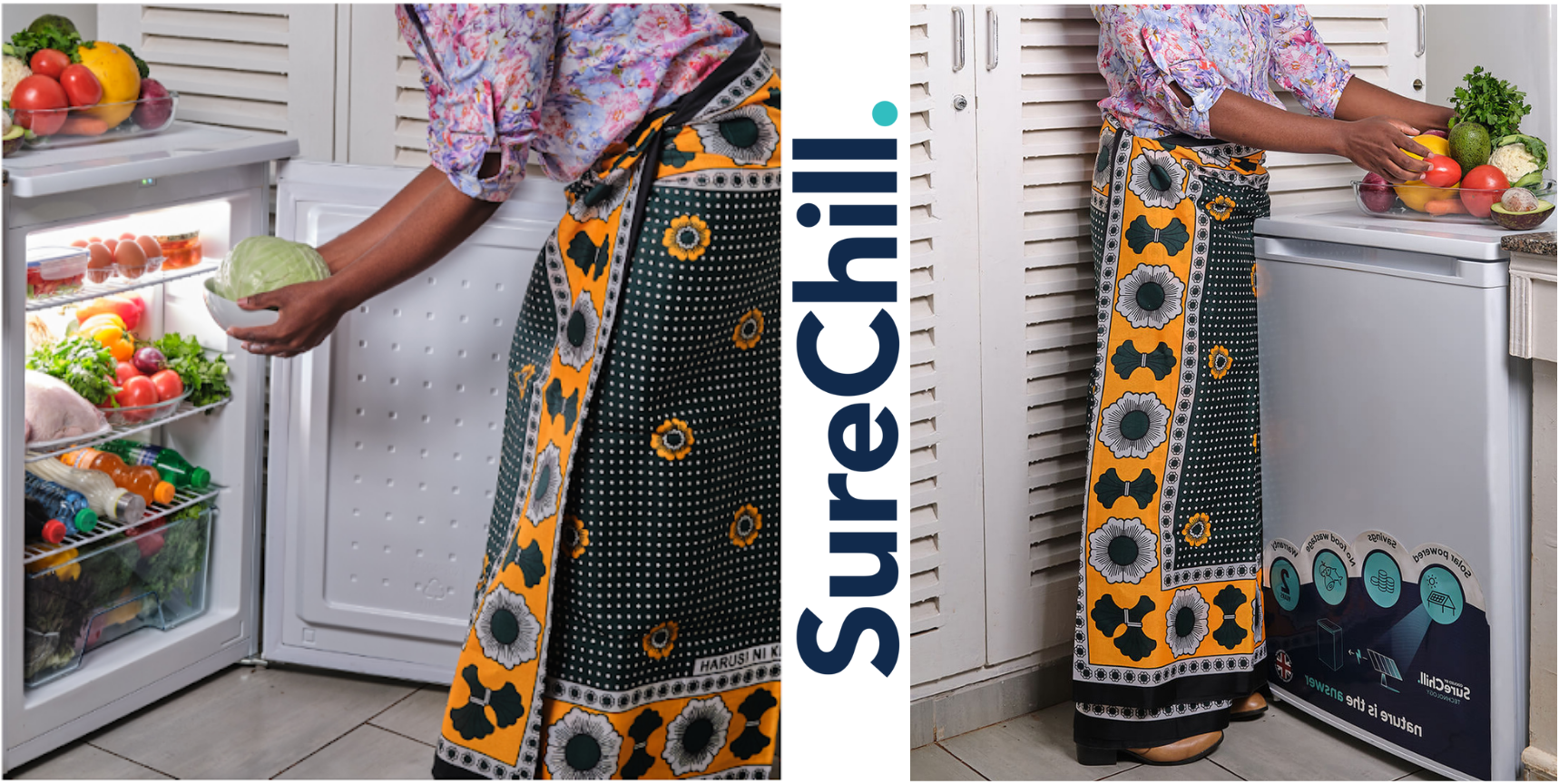 Emilien Di Gennaro, CEO of SureChill commented, "At SureChill, we are on a mission to bring refrigeration technology to off-grid and weak-grid communities all over the world. This partnership with Angaza will serve to strengthen our efforts to reach underserved markets and make PAYG cooling an easy and reliable option for an expanded network of remote consumers."
SureChill's Off-Grid Solar Fridge: Now Available on Angaza
SureChill's home and small business fridge is embedded with Angaza's industry-leading PAYG technology, making ongoing mobile payments for product use secure and efficient. The SureChill fridge unit is currently available for purchase by distributors on the Angaza platform and can be shipped to East Africa.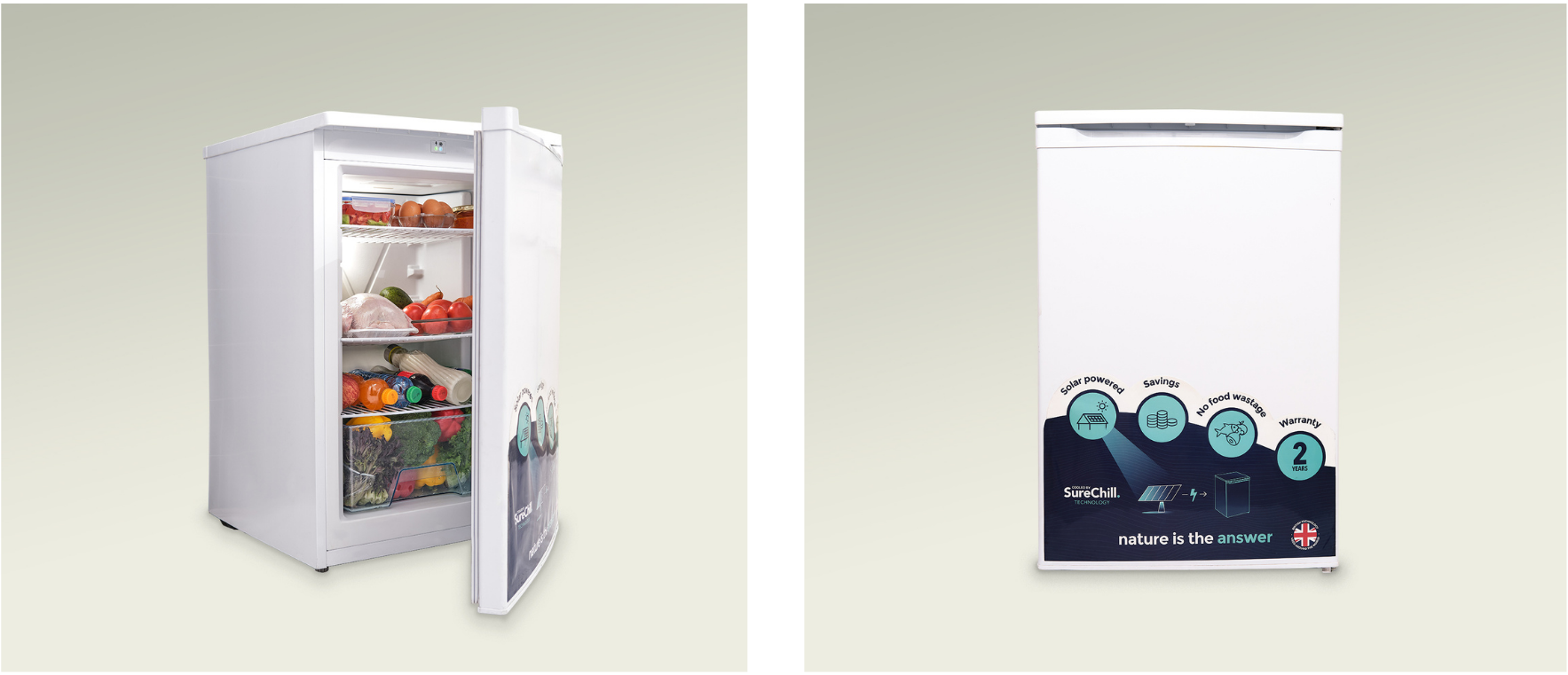 Product Specifications
Capacity

: 65 litres

Holdover at 32°C

:

73 hrs

Power

:

12-40Vdc, Solar PV direct, DC power supply

Dimensions (cm)

:

55.3 x 57.4 x 84.5 (W x D x H)

Weight (kg)

:

Net: 30.2kg, Gross: 33.0kg

Comes with 2-year manufacturer warranty

Embedded with Angaza PAYG technology for access to affordable mobile payments

No battery required

Solar-powered

Uses water and ice to cool and store energy for unrivaled temperature stability
How it Works: A Self-Contained Natural Cooling System
SureChill uses the unique properties of water to reliably keep the contents of the fridge cool. Behind the refrigerator compartment there is a small tank containing ice and water. This is the fridge's innovative natural thermal energy store.

Since water is most dense at 4°C, when it is cooled to this temperature, it sinks to the bottom of the SureChill fridge. As it warms up, it floats back up to the thermal energy store, cools down and sinks again, repeating the cycle. Since all the water under or to the side of the compartment is about 4°C, it maintains a perfectly cool temperature throughout the fridge.

The ice created by the fridge acts just like a battery that never wears out. It stores useful, high-density energy any time power is available. This unique method of cooling allows the fridge to maintain a constantly stable temperature, with or without power. This natural phenomenon is the core of SureChill's innovative technology. 
———————
To learn more about the SureChill fridge, now available on the Angaza platform, visit the solar fridge product page.
To discover how Angaza can help you offer your customers a limitless range of life-changing products, including solar refrigeration appliances, clean cookstoves, solar home systems, affordable smartphones and more,

contact us

for a live demo.