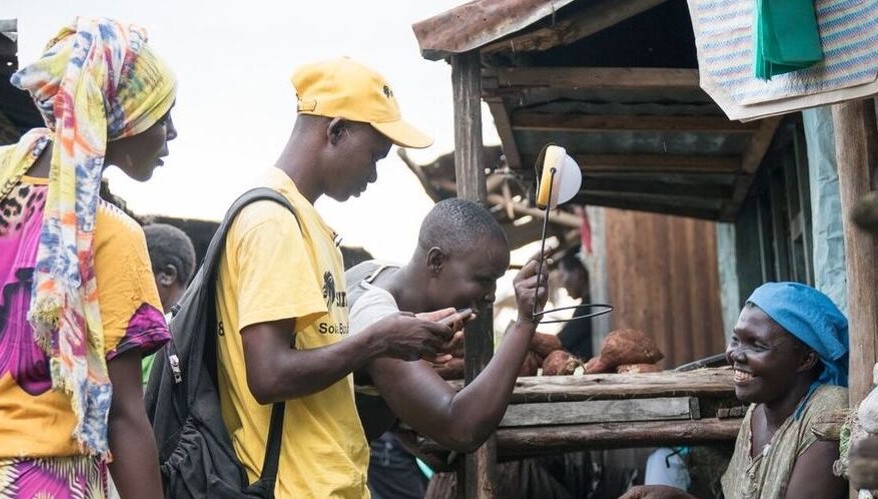 Demand for durable consumer goods is increasing in emerging markets. Is your last-mile distribution business ready?
Smartphone use in Africa is steadily increasing. Nearly 22.9 million smartphones shipped to Africa in Q3 2020 alone, and recent research from IDC observed a 1.6% YoY increase of device shipments to the region. This growth has primarily been driven by a shift in vendor strategy that emphasizes sales of more entry-level flagship phones, and an uptick in demand for smartphones in Africa as many African countries begin to ease COVID-19 lockdown restrictions. Overall, projections for the African smartphone market in 2021 are strong as supply chain constraints continue to lift. 
More and more, consumers in emerging markets are leaning toward purchases of affordable and feature-rich products. And this trend isn't exclusive to just smartphones and mobile phone use in Africa. Other durable goods such as televisions, laptops, radios and domestic refrigeration devices are also increasingly sought after. The question for distributors operating in these marketplaces has now become: How can they capitalize on consumer demand by delivering life-changing products to low-income customers, while reducing risk and promoting business growth?
Support a broader product portfolio with the right SaaS technology
Empowering consumers in developing markets to climb the energy ladder is a vital endeavor and often helps improve quality of life in remote areas. However, it is also only possible if distributors in these regions are able to expand their sales portfolio to include more sophisticated products and devices that meet customer needs. While this can seem like a daunting or risky undertaking, Angaza's SaaS technology is available to support distributors in scaling their array of product offerings while growing their business.

Angaza's solution enables last-mile distribution businesses to manage and sell a wide variety of metered (PAYG) and non-metered products to meet consumer demand while easing inventory management. Non-metered products are devices and appliances that don't rely on metered PAYG technology to function continuously. 
Enticing, feature-rich devices available within Angaza's expanding device catalog that can be sold as either metered or non-metered products include:

– Smartphones                             – Laptops
– Televisions                                 – Domestic refrigerators
– Biodigesters                               – Clean cookstoves
– Solar water pumps                     – Radios
– And many more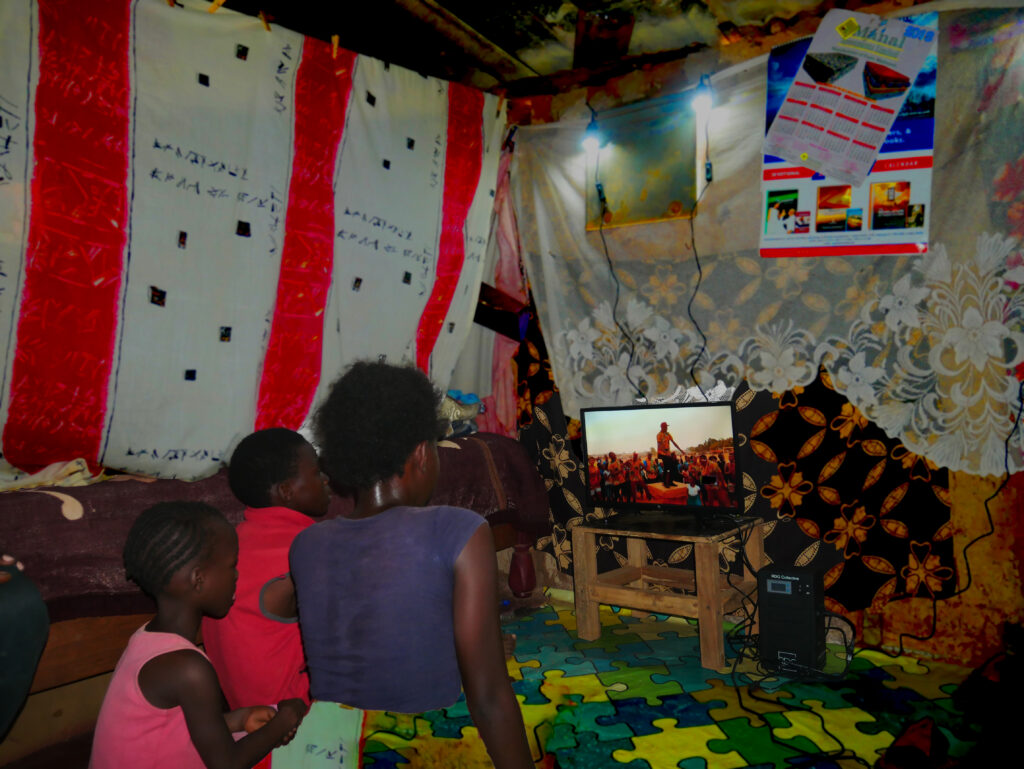 Expand sales opportunities with multi-product offerings
With an expanded product portfolio comes the opportunity to present new and existing consumers with more options and incentives to fulfill their demand for durable goods and services. The Angaza platform enables distributors with the functionality to conduct multi-product sales at the moment of client registration, or after a loan has ended. By bundling offers at registrations, distributors can easily group items that are commonly sold together (ex: a solar home system and a cook stove). Bundled offers also empower distributors to sell services such as warranties and subscriptions that enhance the value of a primary product. These offers are connected to a single account on the Angaza platform, making payments and management more efficient for the business and its clients.
Multi-product sales strategies are becoming increasingly relevant as product portfolios broaden and the last-mile consumer market continues to mature. The Angaza platform also supports multi-product sales strategies that emphasize trade-ins and upgrades. A trade-in and/or upgrade sales interaction invites clients to exchange part or all of their used product/device kit in an existing loan in exchange for a new product. The new product is generally of higher value and capacity, and is offered at a discounted rate. These mid-loan "upsales" maximize impact to clients while also increasing revenue at a reduced risk to the distributor.
Reduce business risk and empower low-income consumers
While on the topic of risk, it is important to consider how distribution businesses in emerging markets can encourage sales of durable goods to last-mile consumers without incurring unnecessary costs as a result of client payment defaults. One of the ways distributors can lessen risk is by adopting the process of remetering, which is fully supported on the Angaza platform.
Remetering allows distributors to use a fully paid ("unlocked") metered product as enforcement and collateral for the subsequent sale of one or more non-metered products. For example, a sales agent might sell cookstoves and smartphones, and enforce them using metered products, such as a solar home system. This reduces the risk that a client will be unable to make payments on a non-metered product, as a prior payment history and ongoing relationship to an existing metered device are already established. When business risk is lowered through methods such as remetering, distributors are then able to afford the upfront cost of purchasing more life-changing products to expand their product portfolios and sell to more clients repeatedly.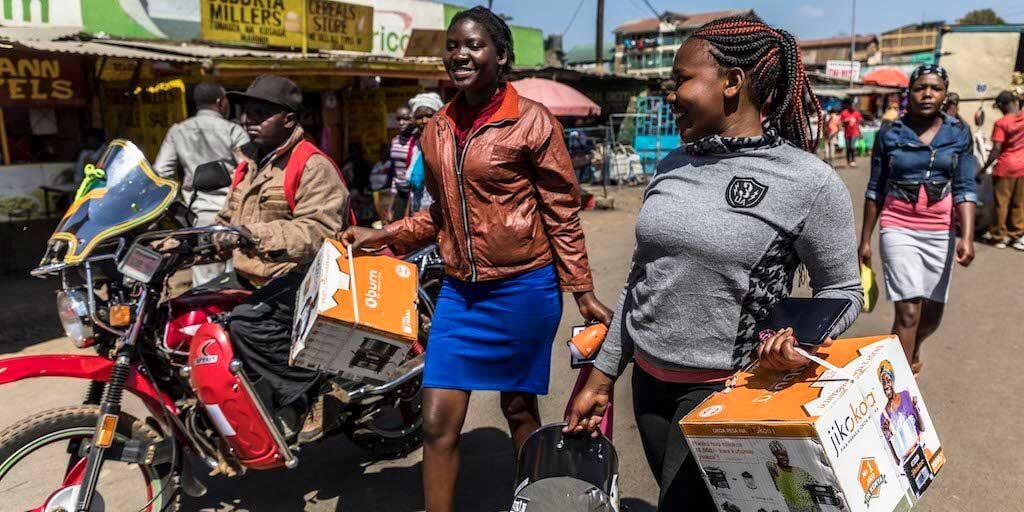 More products don't mean additional challenges for distributors
Balancing the critical business functions related to management of an expanded sales portfolio can seem like a formidable task. However, adopting new non-metered devices into a product catalog doesn't need to present distributors with additional obstacles. In fact, the process of managing the distribution supply chain is simple and effective using the Angaza Hub. 
The Angaza Hub increases efficiency of inventory management and allocation by centralizing all information related to product tracking and sales performance in one convenient location. Distributors can use the Hub to monitor their expanded stock, assign product access to specific salespeople for shipping and retrieval, and easily filter inventory by product category. With this functionality at their disposal, distributors are empowered to adopt a streamlined approach to managing additional inventory.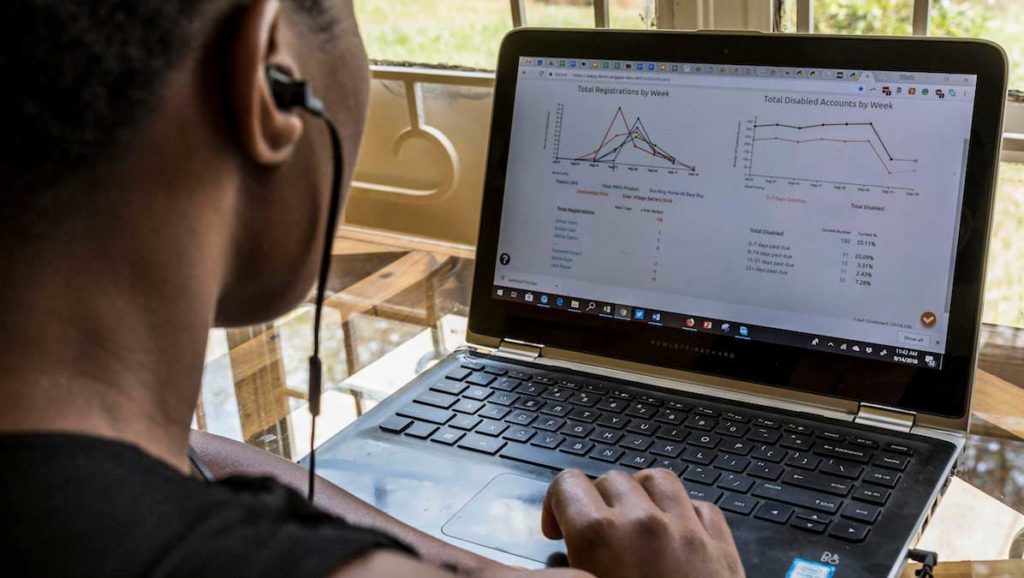 Capitalize on growth opportunities in emerging markets
Consumer needs and purchase patterns continue to evolve in emerging marketplaces, as evidenced by the recent uptick in demand for smartphones in Africa. As clients in these regions begin to demand more sophisticated products, last-mile distribution businesses are recognizing enormous growth opportunities in expanding their portfolios to include highly sought after non-metered devices. Durable, feature-rich products like smartphones, clean cookstoves, bicycles, motorbikes, and many others continue to rise in popularity within last-mile markets.
Thankfully, a software solution is available to help distributors keep pace with this rising demand and reach new customers effectively. Angaza supports a variety of multi-product sales and payment models that enable efficient last-mile distribution of any non-metered product while simultaneously reducing business risk. With the right technology at their disposal, last-mile distributors can feel confident in their ability to sell a limitless range of life-changing products to consumers anywhere in the world.