Angaza and ATEC are growing their partnership with two new clean cooking products embedded with Angaza's Pay-As-You-Go (PAYG) technology. These modern digital induction cooktops are part of ATEC's eCook line of clean cooking devices that are designed to provide consumers in emerging markets with access to safe, easy, and reliable cooking solutions.
"We're delighted to expand our existing partnership with ATEC, whose high quality PAYG biodigester devices are also available on the Angaza platform," said Lesley Marincola, Angaza CEO. "The eCook line of cooktops will provide consumers in last-mile markets with affordable options to access clean cooking technology that reduces harmful fuel emissions and improves health and safety conditions for both households and the environment."
ATEC's Impact Dashboard
ATEC has helped over 11,000 Cambodians and Bangladeshi's gain access to modern, safe, and affordable cooking solutions. ATEC's eCook cooktops utilize induction technology to directly heat cookware via electromagnetic fields. Compared to more traditional cooking methods that rely on highly flammable fuels, induction heating does not produce fumes that can compromise respiratory health or present a fire risk. This method of heating is highly efficient, with studies showing a 50% reduction in running costs compared to methods that utilize liquefied petroleum gas (LPG).
"Globally, 4 billion people lack access to clean, modern cooking solutions. ATEC's mission is to be a global leader in solving this problem within the next decade," said Ben Jeffreys, CEO at ATEC. "We're excited to begin offering eCook devices on the Angaza platform, which will help further our goal to provide sustainable, affordable, and accessible clean cooking products to base-of-pyramid households around the globe."  
ATEC's eCook cooktops are embedded with Angaza's PAYG technology for easy payment tracking and are available as double burner and single burner units. Both models are GSM enabled, which provides a streamlined user experience, and the ability for distributors to monitor electricity consumption and provide optimal after sales service.
ATEC's eCook Cooktops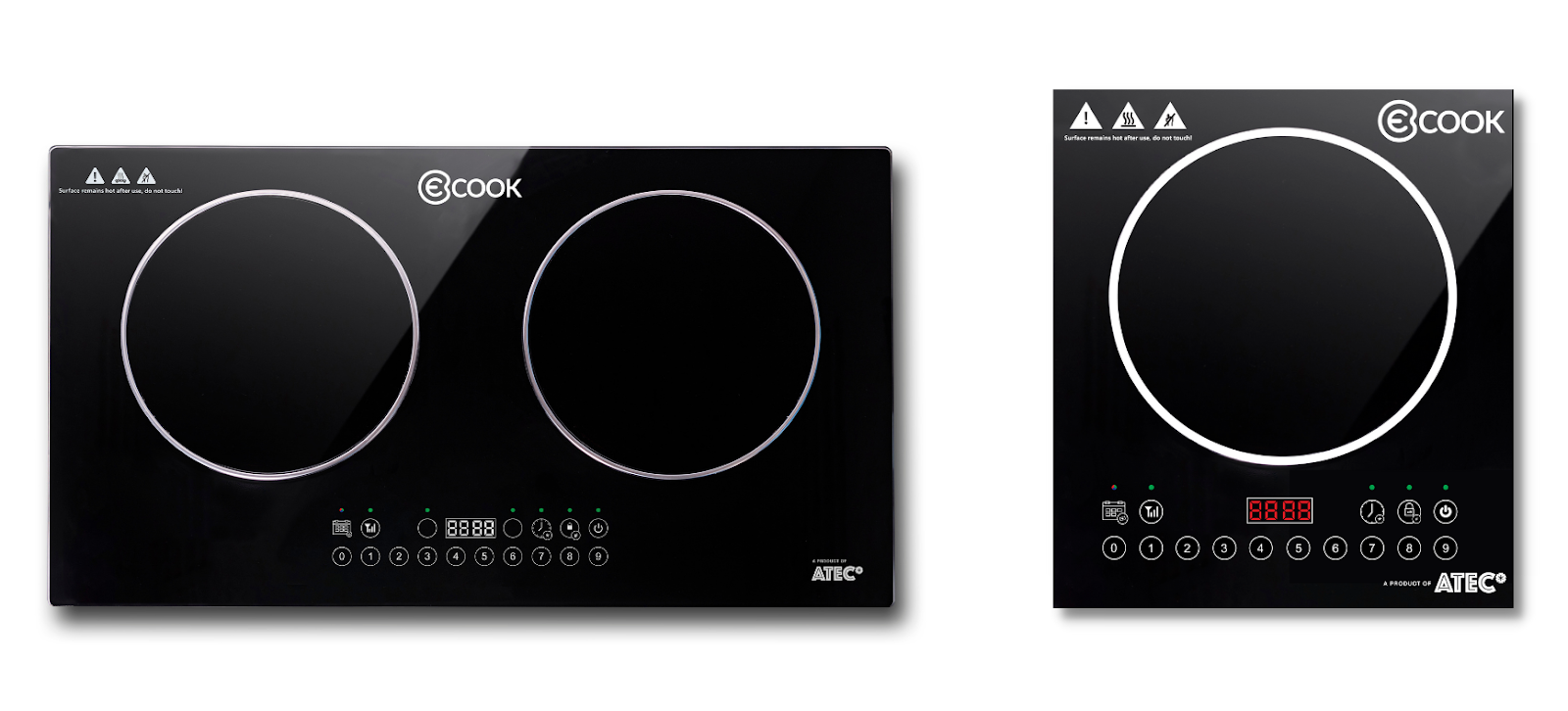 Double Stove 2 x 1000W burners 

Basic Single Stove 1 x 1500W burner

Premium Single Stove 1 x 2000W burner

PAYG enabled for easy monthly payments

GSM connectivity allows for a streamlined payment process and access to live data such as GPS, electricity consumption, unit activity, and unit health updates

Built-in voltage surge protection

Each stove is forecast to reduce greenhouse gas emissions by 1.3 tons per year (based on data from Bangladesh)

Portable and easy to distribute

3 year warranty

Can be packaged with an induction-suitable set of pots
Angaza's software platform has been continuously amassing data on the sale and distribution of clean cooking products in emerging markets. Over the last several years, the data has revealed that PAYG cookstove sales registered on the platform have grown exponentially since 2017 at a compounded annual growth rate of over 150%. Additionally, the volume of cookstove sales tracked by Angaza in 2020 was almost double that of 2019.
To learn more about ATEC products available on the Angaza platform, visit the

Angaza Device Catalog

.

To discover how Angaza can help you offer your customers a limitless range of life-changing products, including clean cookstoves, solar home systems, affordable smartphones and more, contact us for a live demo.