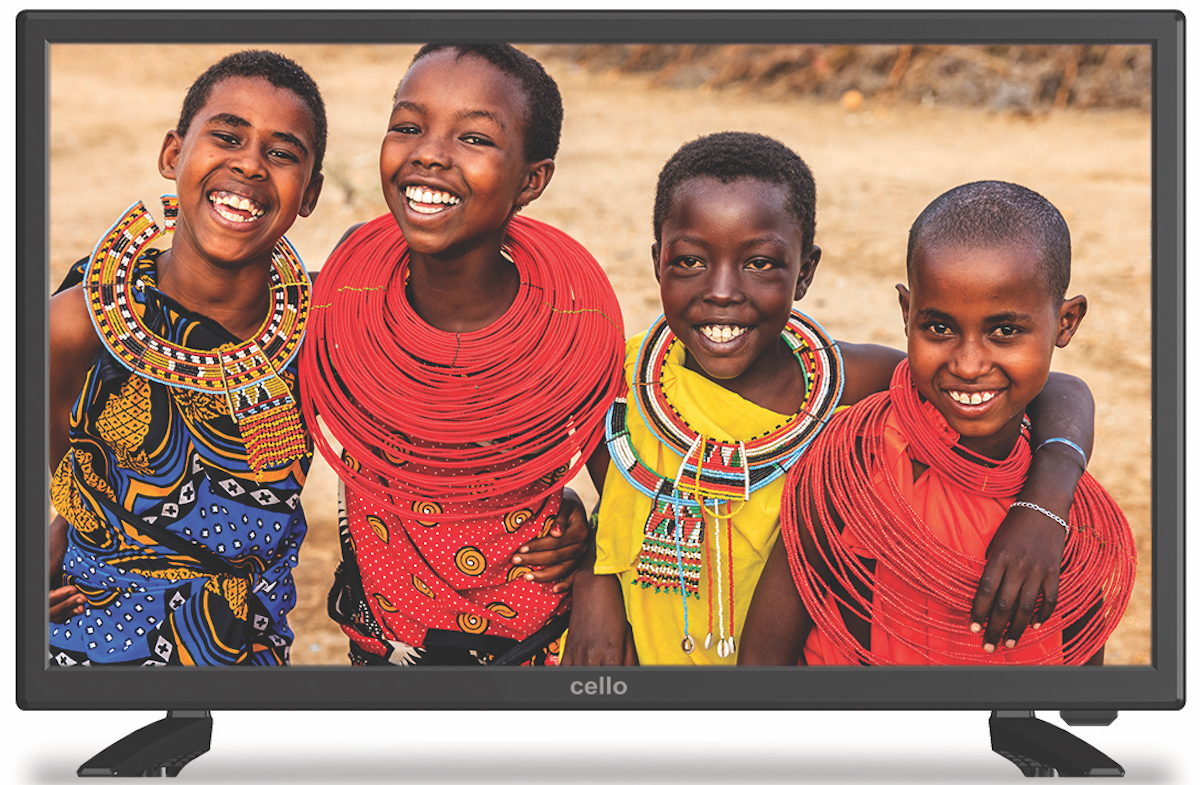 Angaza and Cello Electronics are partnering to bring two pay-as-you-go enabled, off-grid standalone solar TVs to last-mile distributors. By combining a solar home system and TV into a single product, the Cello Solar TV is the world's first fully-integrated solar power system that provides consumers additional runtime at night and shorter charge time during the day. Offered in two sizes, 22" cello solar tv, and 32" cello solar powered tv. The TVs are embedded with Angaza's Pay-As-You-Go metering technology, enabling last-mile distributors to sell the appliances in affordable increments while enforcing the loan with remote locking and unlocking based on consumer payment.  
"We're proud to partner with Cello Electronics to enable distributors to offer this innovative product to more consumers through affordable payment plans," says Angaza CEO Lesley Marincola. "The multi-functional Cello Solar Powered TV helps rural consumers meet their various energy needs, from watching TV to lighting homes and charging mobile phones."
Off-grid TVs are one of the most desired appliances in the market, according to the GOGLA Global Off-Grid Solar Market Report. And medium-sized TVs are the most popular size in East Africa, West Africa, East Asia, and the Pacific; similar to the 22" Cello Solar Powered TV. The HD LED Cello Solar TV is available for distribution in all African countries and the Philippines. Each TV comes with a smart antenna, a solar panel, two highly efficient LED lamps, and a battery pack. If desired, consumers also have the option of charging the TV from an existing power supply.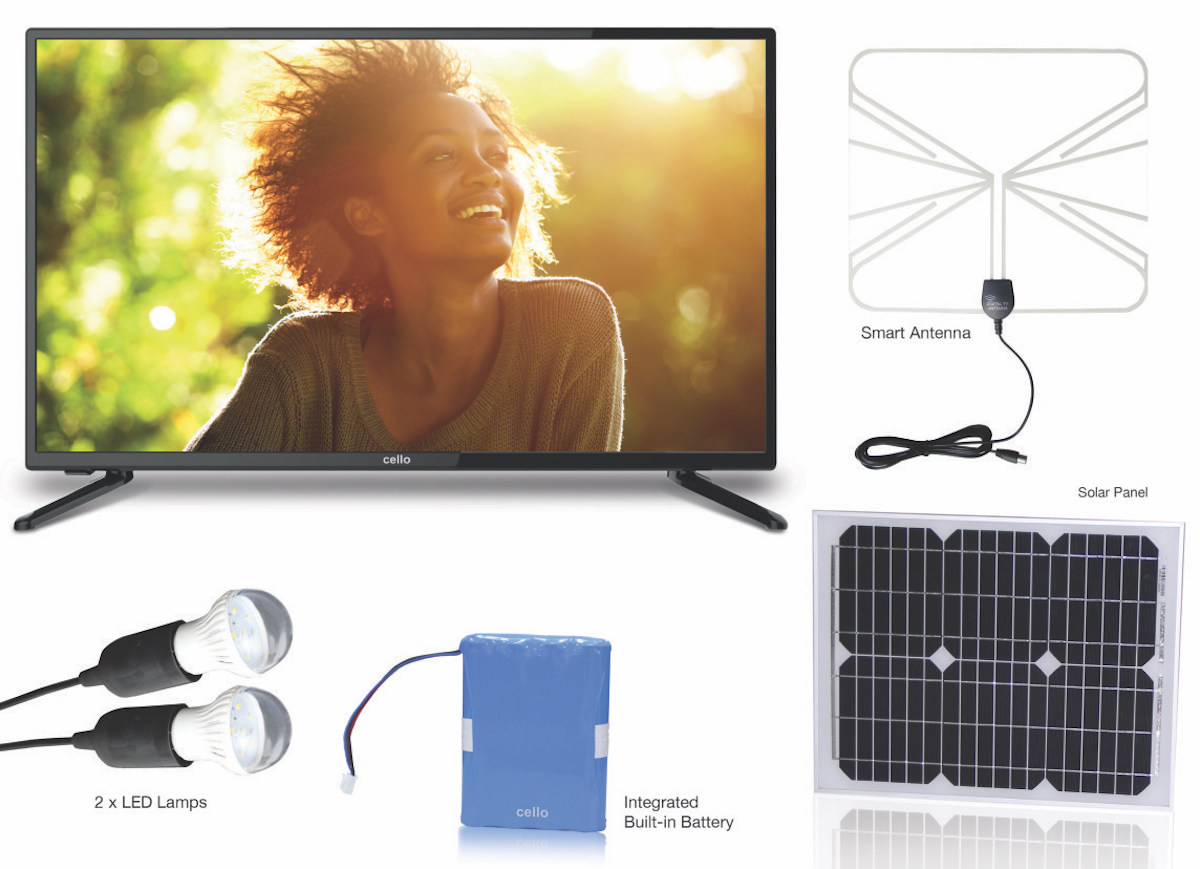 The Cello Solar TV's key features include Full HD 1080p, satellite tuner, DVBT2 digital channels, and USB for device charging. With the digital tuner and smart antenna, the TV is ready to receive high-def digital broadcasts from locally available, free channels. For those who cannot receive a digital signal, the built-in satellite tuner allows the TV to pick up satellite channels when a dish is connected, doing away with the need for a set-top box. By combining a TV with satellite options, lighting capability and mobile charging, communities can become more informed and connected than ever before. Cello Solar TVs come with a warranty and information is available from Cello Electronics upon request. 
"Thanks to the two sizes for the Cello Solar TV, distributors can provide flexibility in choice for consumers in remote regions of the world where electricity supply is either regularly disrupted or non-existent," says Cello Electronics' CTO John Rowe. "And, the all-in-one package makes the TV simple to operate for consumers."

Video Source: Cello Electronics
Both the 22-inch and 32-inch solar TVs are now available for sale by product distributors using Angaza's software platform. Contact Angaza to begin offering Angaza Pay-As-You-Go-enabled Cello Solar TVs.
Cello Solar TV Product Details
22-inch or 32-inch Full HD LED TV
TV resolution: Full HD 1080p
Video input: HDMI, USB
PAYG functionality operated by using a remote controller
Smart energy management with up to 12 hours of run-time
Smart antenna and satellite tuner
DVBT2 digital channels
Media player and recorder USB sockets
Battery pack and charge indication
USB for mobile device charging
CAM slot
Solar panel
Two high efficiency LED lamps
Warranty