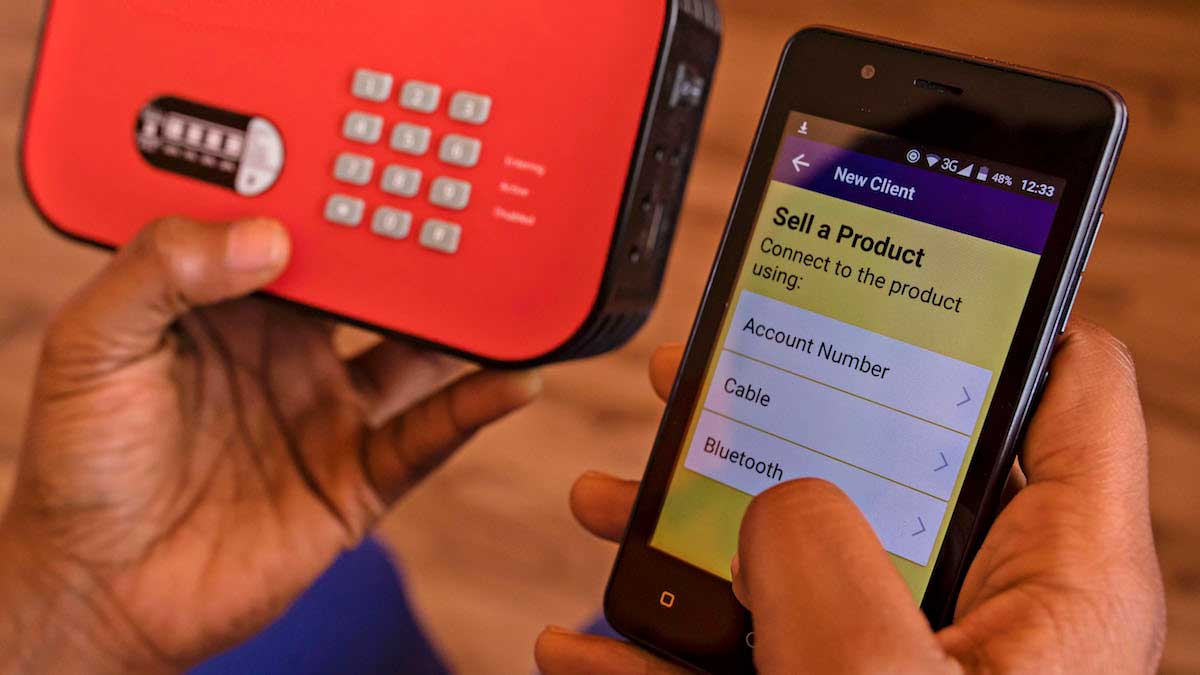 Many consumers are likely already familiar with the concept of pay-as-you-go technology or installment payment financing because of mobile phones. The pay-as-you-go payment method is used in the prepaid mobile phone market to "top-up" credits for phone calls, SMS, data use, and more. When the prepaid credits are depleted, it's time to top-up the credits again — or you'll be unable to make calls, send SMS, or use data.
Pay-as-you-go is also used to lower the financial barriers to life-changing products, such as solar home systems, in emerging markets. With PAYG, consumers who cannot afford to pay for a product upfront can choose to pay a distributor small, affordable installments over an agreed period of time. These small payments are either made until the product is paid off and the consumer owns the product or on a continuous basis. If the consumer cannot make their installment payments, the product shuts down until payment is made or the product is returned to the distributor.
How PAYG Works in Off-Grid Distribution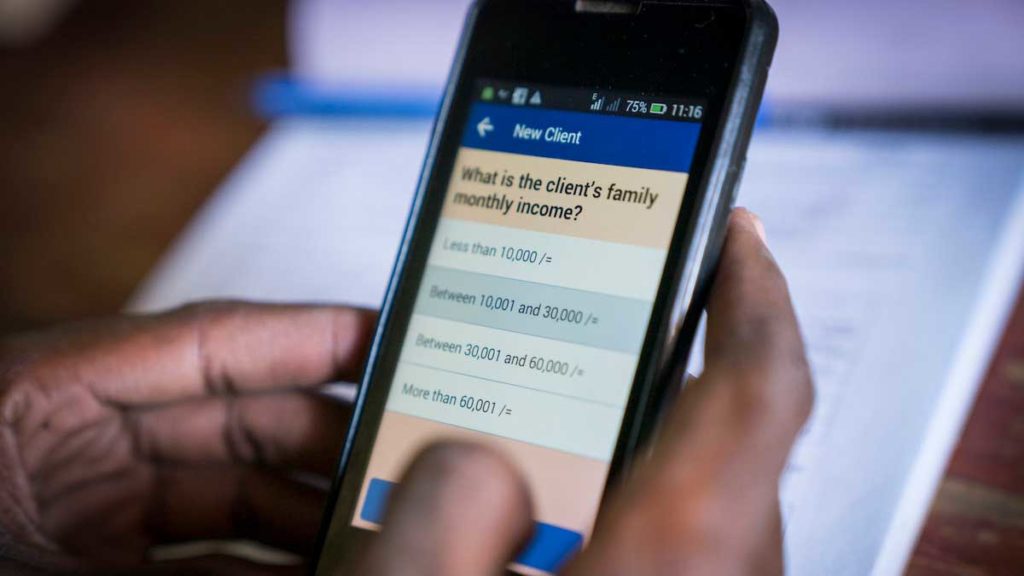 Angaza's Pay-As-You-Go technology creates a unique financing model that differs from traditional product financing models due to an embedded metering mechanism that remotely locks and unlocks products. This meter enables distributors to enforce loans and have the confidence to offer credit to unbanked individuals with no formal credit history. In the case of an off-grid solar home system, for example, after the consumer provides a down payment, the system is unlocked and ready to use for a time period that reflects the payment amount. When that time period elapses, the system becomes locked. At that time, the consumer will receive a mobile SMS notification that a payment is required to unlock the system and keep it running.
With Angaza, a consumer has three ways to make their installment payment to their distributor and continue using their product. They can 1) make a cash payment directly with a distributor's agent, 2) utilize a mobile money kiosk to facilitate a cash payment, or 3) use a mobile phone to quickly and easily make a digital payment. When this is completed, the distributor's account is credited. Once the payment is received, the distributor is notified and the Angaza Hub's server sends an unlock command to the consumer's phone. This enables the consumer to continue using the solar home system. This lock and unlock payment cycle continues until the balance of the solar home system is paid off and the consumer owns the system.
Through the PAYG model, payments made on the products over time help establish a consumer's creditworthiness. Distributors can evaluate the consistency of installment payments to identify low-risk consumers to whom they can offer product upgrades or new products. The PAYG financial model's success has been proved in the off-grid solar market since the early 2010's, where it has been extremely successful at providing access to lighting for people in weak-or off-grid last-mile environments. Now, the pay-as-you-go market is expanding to products and services in adjacent industries such as microfinance, microinsurance, inclusive insurance, clean cookstoves and gas, household appliances, agriculture, cold storage, sanitation, education, and water. With pay-as-you-go financing, individuals previously excluded from traditional financial services gain access to life-changing products they want and need, with payment plans they can afford.
The 10 PAYG with Mobile Money Consumer Experience Steps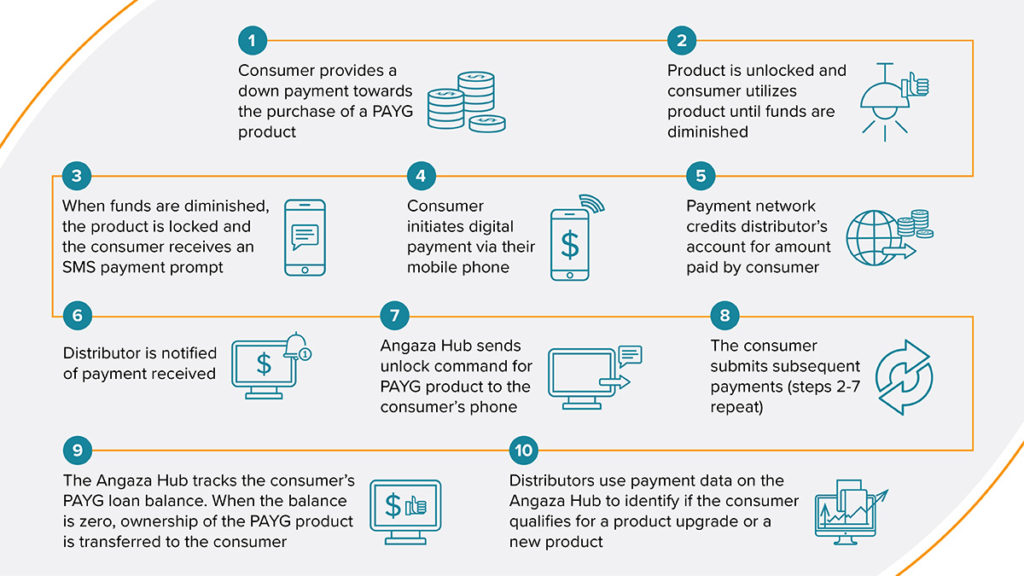 1. Consumer provides a down payment towards the purchase of a PAYG product
2. Product is unlocked and consumer utilizes product until funds are diminished
3. When funds are diminished, the product is locked and the consumer receives an SMS payment prompt
4. Consumer initiates digital payment via their mobile phone
5. Payment network credits distributor's account for amount paid by consumer
6. Distributor is notified of received payment
7. Angaza Hub sends unlock command for PAYG product to the consumer's phone
8. The consumer submits subsequent payments (steps 2-7 repeat)  
9. The Angaza Hub tracks the consumer's PAYG loan balance. When the balance is zero, ownership of the PAYG product is transferred to the consumer
10. Distributors use payment data on the Angaza Hub to identify if the consumer qualifies for a product upgrade or a new product
Join our 150+ distribution partners utilizing pay-as-you-go to sell life-changing products across Africa, Asia and Latin America.