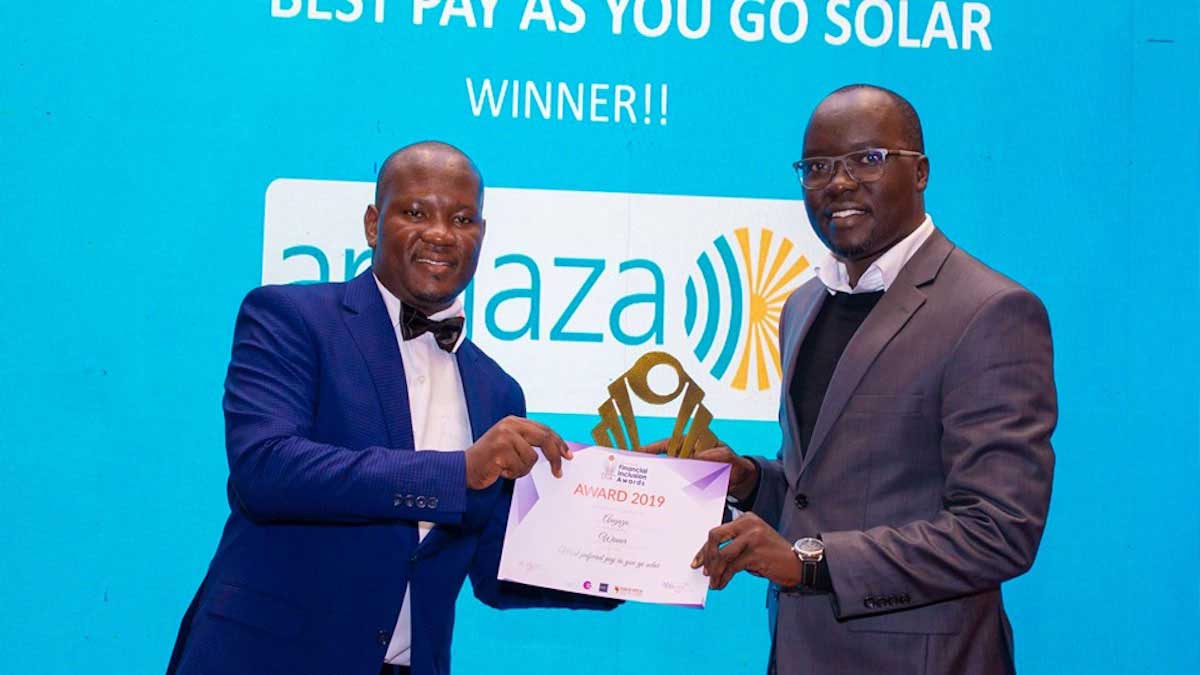 On August 9, 2019, the Financial Inclusion Awards Kenya recognized and celebrated the company that has done the most to increase financial inclusion in Kenya through pay-as-you-go solar. Out of the 10 nominated companies, Angaza won the award for "Most Preferred Pay-As-You-Go Solar," and Shadrack Anyuo, Head of Customer Success, was in Kenya to accept the honor.
According to the 2017 Global Findex database, about 1.7 billion adults remain unbanked; they don't have an account at a financial institution or through a mobile money provider. By gaining access to useful financial products and services that meet their needs, the unbanked and underbanked can become financially included.
In Sub-Saharan Africa, pay-as-you-go solar systems and mobile money technology have helped drive financial inclusion in remote and underserved areas. Pay-as-you-go solar has played an instrumental role in financial inclusion by extending credit to off-grid consumers who are likely establishing a recorded credit history for the first time. With Angaza's Pay-As-You-Go embedded metering technology, products like solar lanterns or small accessories are accessible to people who are  unable to buy them outright. It's this pay-as-you-go technology that has enabled more than five million people around the world to purchase reliable solar energy in affordable payment terms.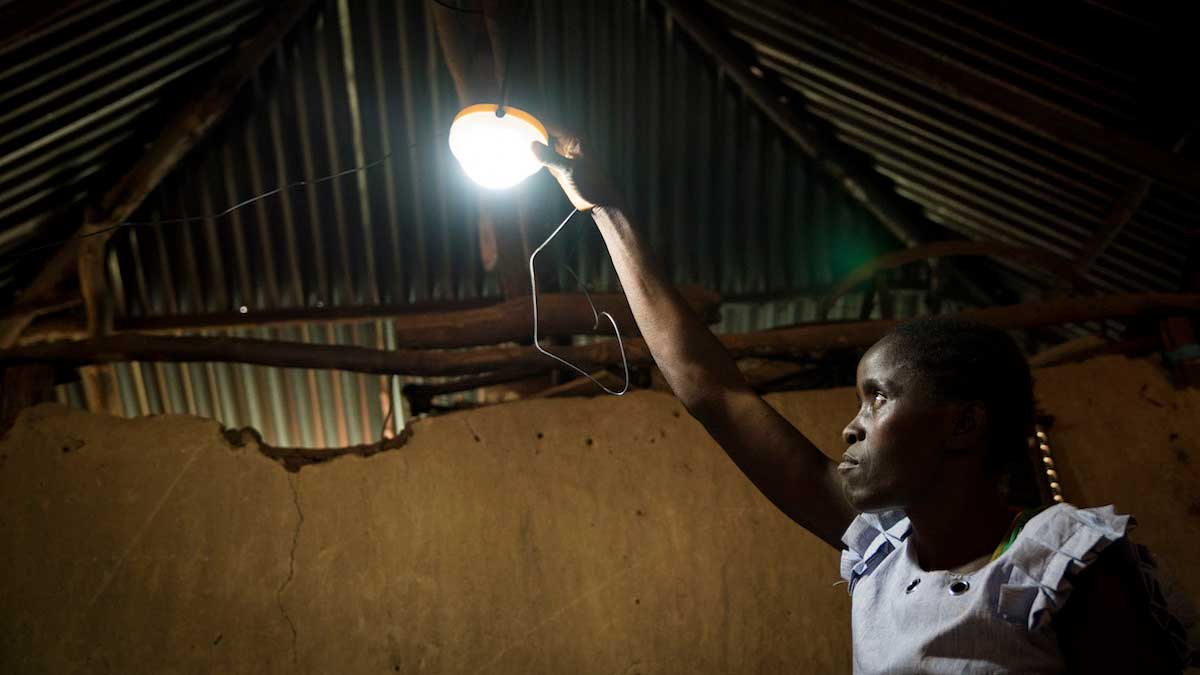 A consumer who has established their ability to pay by paying off their product in full has the opportunity to purchase increasingly more sophisticated products, such as a solar home system with a solar-powered radio, on a pay-as-you-go basis. This is referred to as climbing the energy ladder. After paying off a solar home system, the consumer then has access to higher-end off-grid appliances, such as a solar-powered television, as well as non-metered products including clean cookstoves, smartphones, bicycles, and motorbikes, while establishing a credit history.
Angaza's mobile payment platform partnerships, in dozens of countries, are enabling the spread of pay-as-you-go financing in emerging markets around the world. Consumers with a mobile money account from Angaza's payment platform partners can easily make payments on their pay-as-you-go loans, with the simplicity of sending a text message. In seven of the countries where Angaza has payment platform partners, 20 percent or more of adults have a mobile money account only: Burkina Faso, Côte d'Ivoire, Kenya, Senegal, Tanzania, Uganda, and Zimbabwe. According to the World Bank's 2017 Global Findex, "mobile money accounts are particularly wide-spread in Kenya, where 73 percent of adults have one, as well as in Uganda and Zimbabwe, where about 50 percent do." Together, pay-as-you-go and mobile money are unlocking access to life-changing products and financial services, helping drive financial inclusion in Sub-Saharan Africa and around the world.

About the Financial Inclusion Awards Kenya
Despite the impressive financial inclusion growth in Africa, challenges remain in driving the next leap. Poor infrastructure, high operating costs, underserved segments such as micro-retailers and rural women continue to hinder the progress of Africa's greatest success story. Questions linger on how to cost-effectively and comprehensively deliver financial services to underserved segments and curate innovative models to capture and utilize critical rural data to drive inclusion. The Financial Inclusion Awards Kenya seek to recognize and explore opportunities that bring innovative practices, which have the potential to drive financial inclusion not only in Kenya but also globally. 
For Twitter coverage of the event, visit #FINIawards2019.