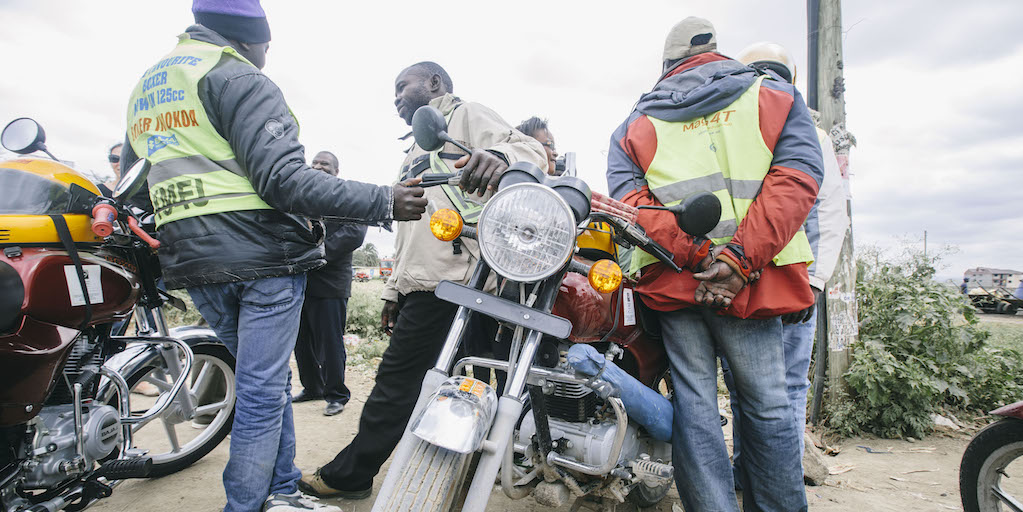 Angaza, the leading software provider for last-mile distribution, and Uber Kenya, the leading ridesharing provider in the country, have partnered to offer renewable solar energy solutions to thousands of drivers in the Nairobi region.
The collaboration leverages Angaza's partnership network of leading solar product distributors, whose products will be promoted to thousands of drivers and motorbike operators under the Uber Driver Rewards program. Uber Kenya drivers will have access to solar home systems on credit, which makes them significantly more affordable. Products range from simple solar home systems to larger home electrification kits with paired appliances that include radios and televisions. 
"Angaza is pleased to partner with Uber Kenya to expand the reach of solar technology through the Driver Rewards program," said Lesley Marincola, Angaza CEO. "Offering access to solar products for drivers and their families is directly in line with Angaza's mission of enabling the distribution of life-changing products to anyone, anywhere."
Mwezi Solar is a distributor that, through the Angaza + Uber partnership, has begun selling solar products through the Uber Driver Rewards program. Hear from drivers who have recently purchased their first solar product on the Angaza pay-as-you-go system:
"I have been using a "nyangile" [tin lamp] for over 10 years and I could see my daughter's eyesight was deteriorating as time went by. Mine is already worse as is. I bought a Home System from Mwezi Solar a few months ago, and my house got brighter, my daughter stopped complaining about her eyes and the payment terms are so friendly. I pay 100 shillings everyday, the same amount I would spend on kerosene daily." 

"My husband bought a small solar lamp from Mwezi for his night duties. He is a watchman. He says that is the best decision he has made so far. He was initially using the battery torch and he would replace the batteries after every two weeks. At 35 shillings daily, the lamp is doing more than the torch and he goes with it everywhere."
The Uber Driver Rewards program was developed to provide drivers with products and services that lower their costs of living and increase their savings. As rising energy costs in Kenya significantly erode citizens purchasing power, this collaboration to offer drivers with clean, affordable solar products will enhance the Driver Rewards program offerings.