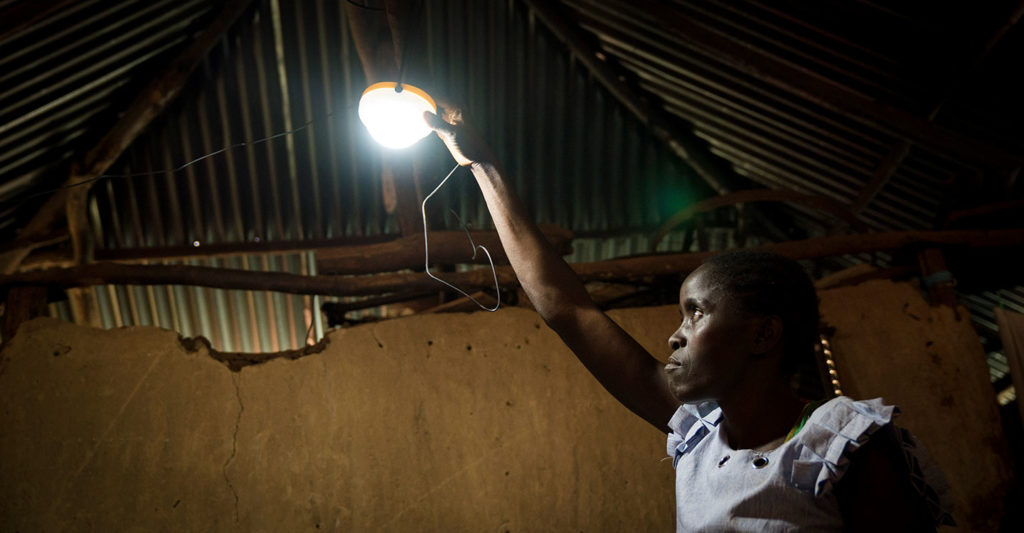 Thanks to a Microsoft Airband Initiative grant, Angaza has embarked on a relationship with Microsoft to leverage the power of Microsoft's Power BI data analytics platform. Angaza uses Power BI to provide their partners with comprehensive business intelligence tools that equips them to make data-driven decisions, drive insights, and improve business performance. Power BI allows Angaza's partners to:
Understand their financial health with cash flow data and analysis;

Have better oversight of their sales agent networks to see how 

individual distribution agents are performing; then, using this data, formulate sales strategy and tactics;

Assess the performance of their product portfolio to further inform operational strategy.
Partner Testimonials
ElleSolaire
ElleSolaire is a women-inspired and women-led distribution network organization in Senegal that is creating a supply chain for products like solar lamps, home solar systems, and clean cookstoves. ElleSolaire's entrepreneurs have quickly adopted the Power BI dashboard and are proud of being able to take action that makes a difference in their communities as independent professionals.
"Power BI's dashboard provides a comprehensive view of the business for partners and stakeholders. Several key insights have been revealed through the Power BI intelligence including the fact that our customer portfolio has been paying down their clean energy loans at double the expected repayment rate, prompting us to deepen our market research and rethink our go-to market strategy!"

– Kelly Nwachuku Lavelle, ElleSolaire Executive Director and Founder
SupaMoto
Another Angaza partner, SupaMoto, uses Power BI to take a deeper dive into consumer payments. Using the detailed consumer loan payment data in the tool, SupaMoto identified and addressed an issue with overdue loans, increasing the number of consumers who made a payment on overdue loans. As a result, SupaMoto decreased the amount of product they had to repossess and raised their payment revenue.
"Without Angaza, it would ground our business, because we wouldn't be able to track payments and organize our customers."

– Dominic Adongo, SupaMoto Operations and Finance