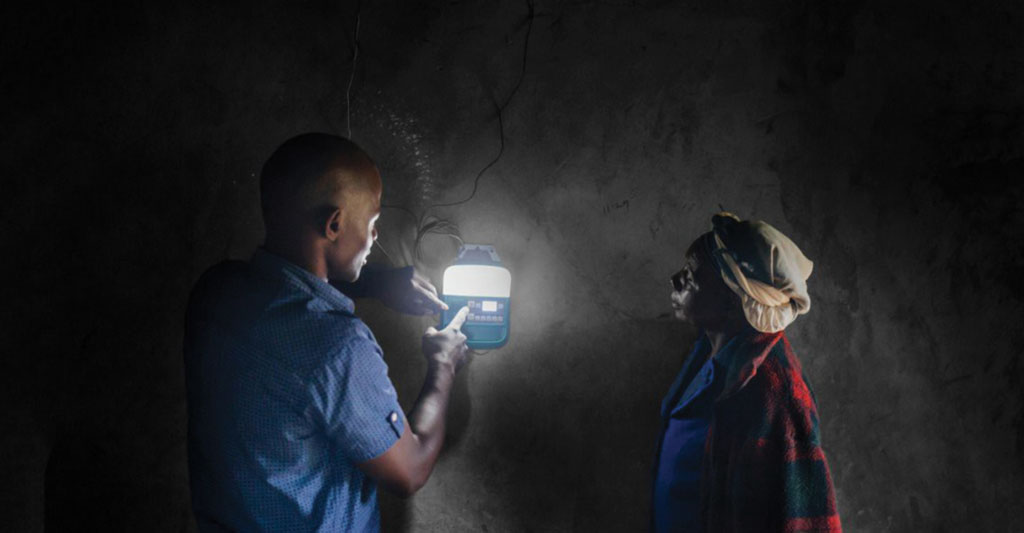 Angaza is joining forces with BioLite, a social enterprise that develops, manufactures, and distributes advanced clean energy technologies to off-grid households around the world. The partnership makes the BioLite SolarHome 620 compatible with Angaza's Pay-As-You-Go technology to make home solar lighting system affordable for off-grid families.
"We are very excited to partner with BioLite because of the natural alignment of the missions of our two companies," says Angaza CEO, Lesley Marincola. "The BioLite SolarHome 620 product is an efficient, high-quality, and stylish addition to Angaza's portfolio of life-changing products."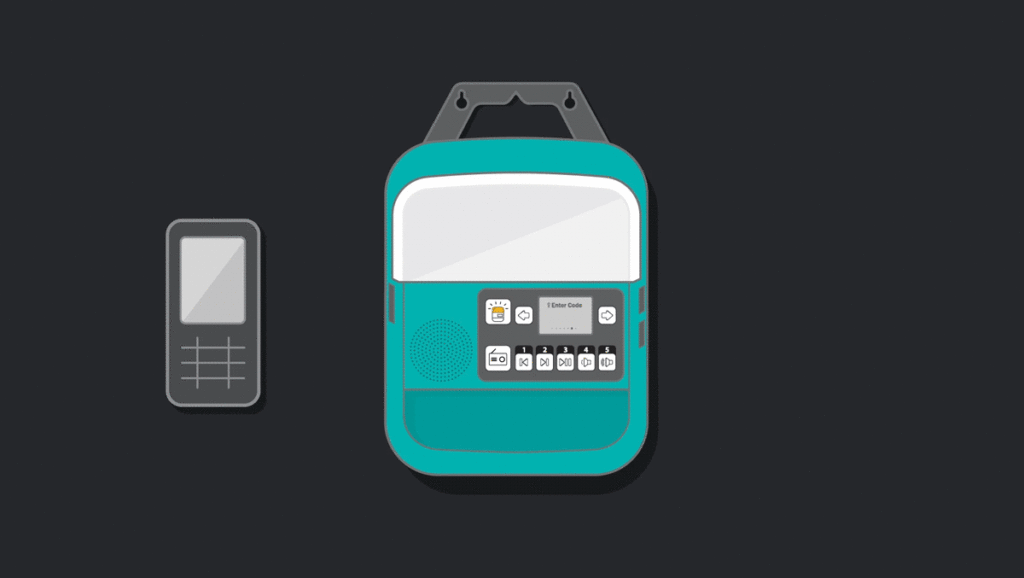 The home solar lighting system, which also functions as a radio, MP3 player and charging station, is already lighting up over 40,000 homes across Western Kenya. Now that the product is linked to Angaza's Hub and Activator software, distributors of the SolarHome 620 have a complete solution to sell the product in affordable increments directly to their clients in the field.
Product Details
620 = 6 Watts, 20 Watt Hours
SolarHome's name comes from the 6-watt solar panel and 20 watt hour battery inside the control box that keeps the whole system running. An integrated LED display provides real-time feedback on sun strength and power available.
4 Lights, 400 Lumens
3 daisy-chaining lights offer multi-area lighting and an integrated control box illumination serves as a wall light. Each light comes with its own light switch for total control.
Motion Sensor Capability
3rd hanging light comes with a "seeing eye" design that can activate from nearby motion for added security or a boost of light for a temporary pathway.
Contact our team at Angaza for more information about our Pay-As-You-Go enabled life-changing products.