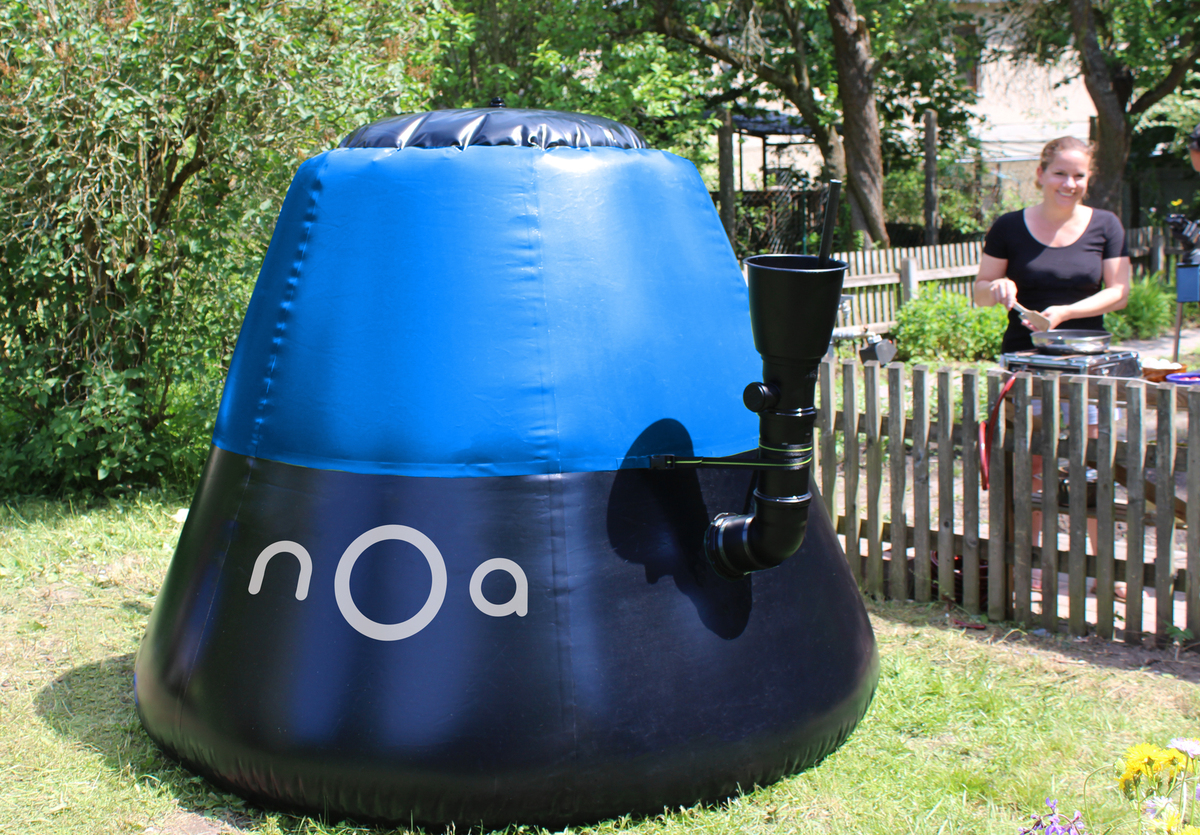 Angaza is excited to announce our partnership with sustainable product manufacturer, nOa climate. nOa's innovative household biogas systems, which are designed to efficiently recycle organic waste into energy and organic fertilizer, are now available on the Angaza platform. Together, Angaza and nOa will help increase access to affordable and environmentally friendly solutions that address the energy needs of off-grid communities.
"Angaza is committed to partnering with manufacturers like nOa climate who are serious about designing products that have a positive impact on both the lives of consumers and the environment," said Lesley Marincola, Angaza's CEO. "To that end, we are delighted to collaborate with nOa climate to provide distributors in last-mile markets with the opportunity to add the nOa one micro biogas system to their product portfolios."
nOa one's Impact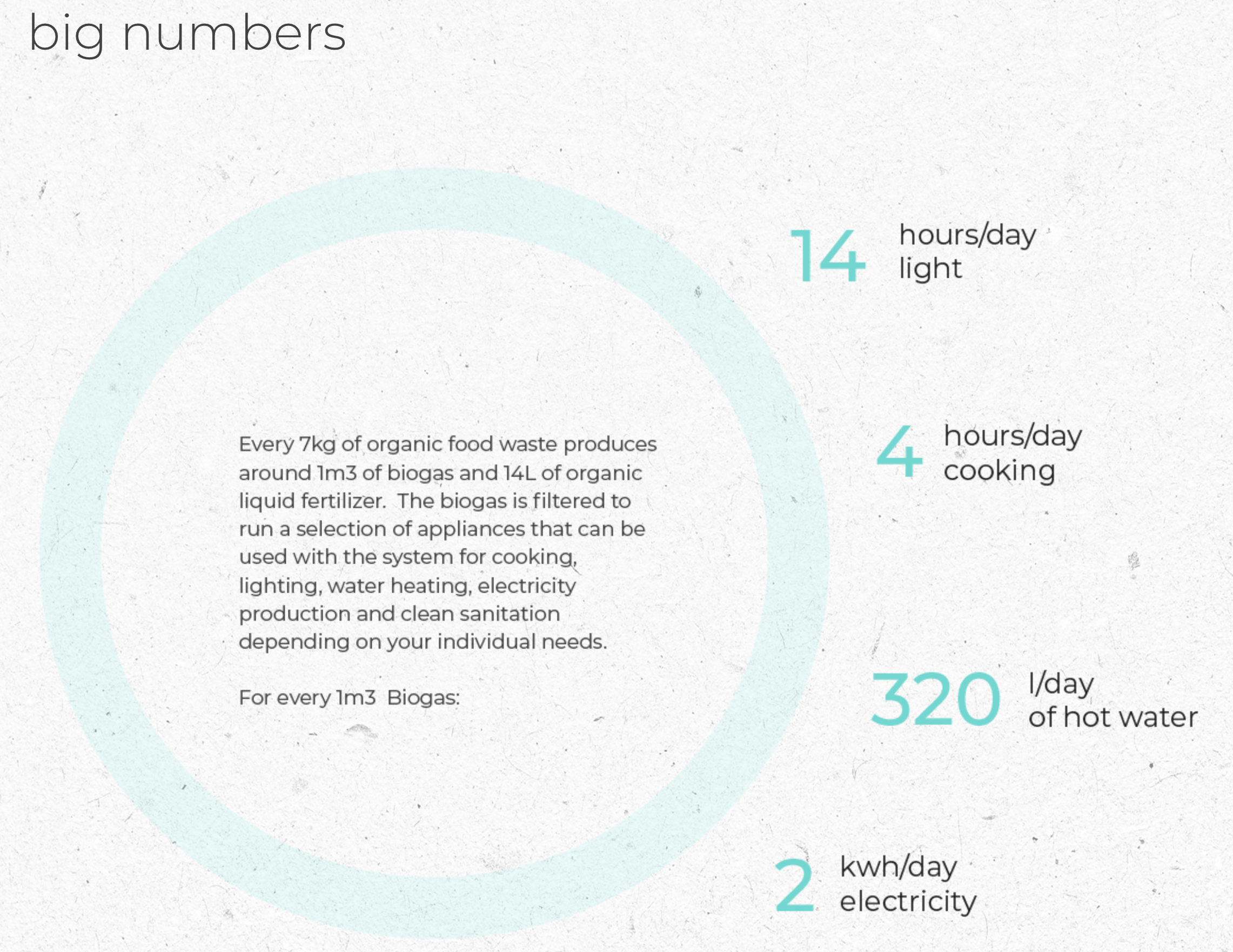 "At nOa climate, our goal is to create sustainable products that ensure healthy living and a cleaner environment for future generations," said Francois De Wet, Co-Founder and COO of nOa climate. "We are excited to begin offering the nOa one on the Angaza platform, further expanding access to this environmentally conscious solution that helps consumers in emerging markets safely meet their energy needs."
The nOa one is nOa climate's standalone, off grid, micro biogas system designed to cover or supplement the daily energy requirements for households and small enterprises, while drastically reducing their carbon footprint. The biogas system offers an alternative to the need for wood and charcoal, which approximately 3 billion people around the globe depend upon for their daily cooking and heating requirements. By capturing organic waste, the nOa one reduces the release of methane into the atmosphere, helping to fight climate change. Scaling back reliance on wood fuels also helps slow deforestation, guarding against biodiversity loss.
In rural areas, households dedicate nearly four hours per day to the collection of fuel for cooking and heating. A majority of this labor is undertaken by women and children. With the biogas system in place, this time can be redirected toward educational and income generating activities. The replacement of wood and charcoal fuel with sustainable biogas also has positive health impacts. Since many families in rural areas cook indoors, inhalation of carbon smoke from wood fires can often prove harmful to respiratory health. The nOa one provides a clean and renewable fuel source that burns with no harmful emissions.
nOa one Micro Biogas System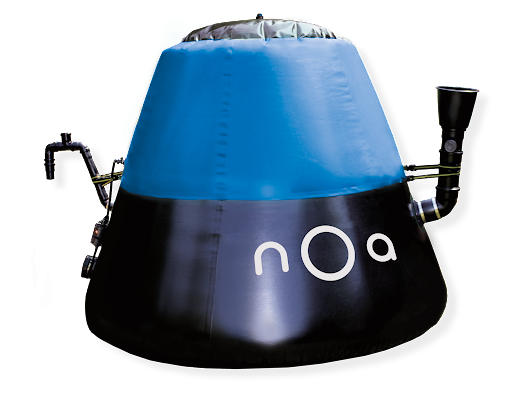 Available in five different sizes to meet your individual needs: 1.5m

³,

2.5m³, 5m³, 12.5m³, and 25m³

Lightweight and easy to transport

Quick and easy to install: Less than one hour and no tools required

Strong, durable, and long lasting

Produces up to 1000L of fuel per day
———————————————————————————-
To learn more about the nOa one, now available on the Angaza platform, download the nOa brochure.

To discover how Angaza can help you offer your customers a limitless range of life-changing products, including clean cookstoves, solar home systems, affordable smartphones and more,

contact us

for a live demo.