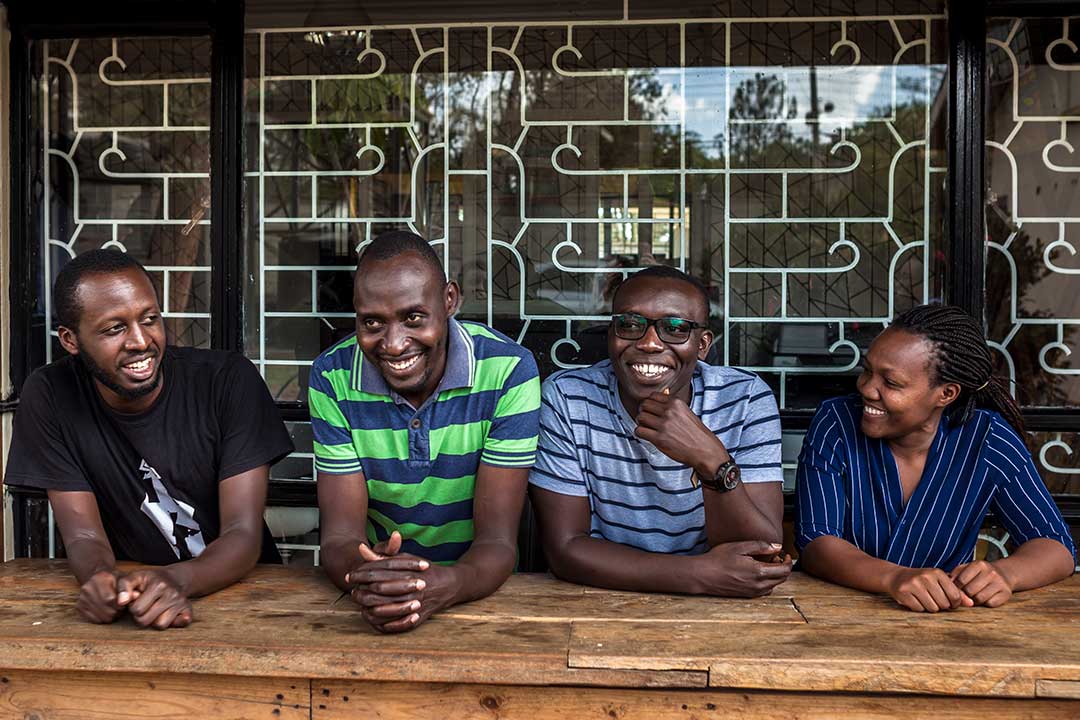 Fintech innovator receives funding as it crosses milestone of impacting 12 million lives globally
SAN FRANCISCO, CA — Angaza, a leading technology provider enabling consumer access to essential products in emerging markets, has closed $13.5 million in Series B financing. The round was led by East African energy impact fund KawiSafi Ventures and was joined by Total Carbon Neutrality Ventures (TCNV), the venture capital arm of broad energy company, Total. The round was also joined by existing investors Ajax Strategies, Emerson Collective, Rethink Impact, and Salesforce Ventures.
Angaza provides business-critical software for companies in emerging markets that sell life-changing products and services to low-income consumers. With a complete solution, including integrated cloud-based software, mobile app, and IoT device integrations, Angaza helps businesses digitize the complex operations and sales processes unique to last-mile distribution. Using Angaza software, distribution businesses are able to leverage sophisticated data and analytics that enable them to extend smart consumer financing plans to unbanked consumers in rural regions.
The company recently achieved a significant milestone by positively impacting the lives of over 12 million people around the globe since its launch in 2013. Today, over 200 distributors in over 50 countries spanning Sub-Saharan Africa, Latin America, the Middle East, and Asia-Pacific rely on Angaza's technology. The company has helped avert 1.5 billion kilograms of CO2 emissions by allowing families to switch from harmful kerosene to clean and renewable solar energy and has processed over 100 million mobile money payments from consumers. Angaza's solution has also fostered entrepreneurship in emerging economies, supporting over 55,000 jobs within the last-mile distribution industry.
"The twin crises of climate change and the global pandemic show that now is a more crucial time than ever to make life-changing products accessible to the most vulnerable people," said Angaza's Chief Executive Officer, Lesley Marincola. "Increasing the affordability of these products through Angaza's solution will ensure that essential products that improve quality of life and increase incomes are within reach for nearly 1 billion off-grid consumers. We are so pleased to welcome KawiSafi Ventures and TCNV to scale our growth and impact for families and businesses around the globe."
The new investment will support efforts to scale Angaza's customer service and commercial business teams, primarily located in Nairobi, Kenya. Angaza will also seek to establish new partnerships with manufacturers in order to grow the company's portfolio of devices available for sale through its platform and continue to enhance its core product offering.
"We are delighted to join Angaza during this next stage of growth and look forward to supporting the company as they proceed in bringing radical affordability to the off-grid sector and beyond. KawiSafi is excited to partner with the Angaza team as they continue to build a best-in-class solution for distributors and end-consumers alike," said Amar Inamdar, Managing Director of KawiSafi Ventures.
As part of its investment, KawiSafi has appointed Chad Larson, the CEO of Nairobi-based fintech company Kopo Kopo, to Angaza's board of directors. Chad is a founder of M-KOPA Solar and a globally-recognized leader in off-grid finance. He brings significant emerging-markets operational and finance experience to the Angaza board on KawiSafi's behalf.
About Angaza
Angaza is a technology company based in San Francisco, California and Nairobi, Kenya. With a comprehensive software platform designed for last-mile distributors, Angaza enables off-grid consumers to pay for life-changing products and services through affordable payments. Additional information about Angaza is available at www.angaza.com.
About KawiSafi Ventures
Founded by Acumen, KawiSafi Ventures is a $70 million fund which invests in companies that provide and enable access to clean energy products and services to low-income and off-grid populations. KawiSafi is an East Africa focused fund with an initial focus on Kenya and Rwanda. KawiSafi invests growth capital in proven business models that address key market gaps and aims to deliver ambitious impact objectives and market-competitive returns.  For more information, please visit www.kawisafi.com.
Contact:
Caitlin Inglehart
Director of Marketing
caitlin@angaza.com