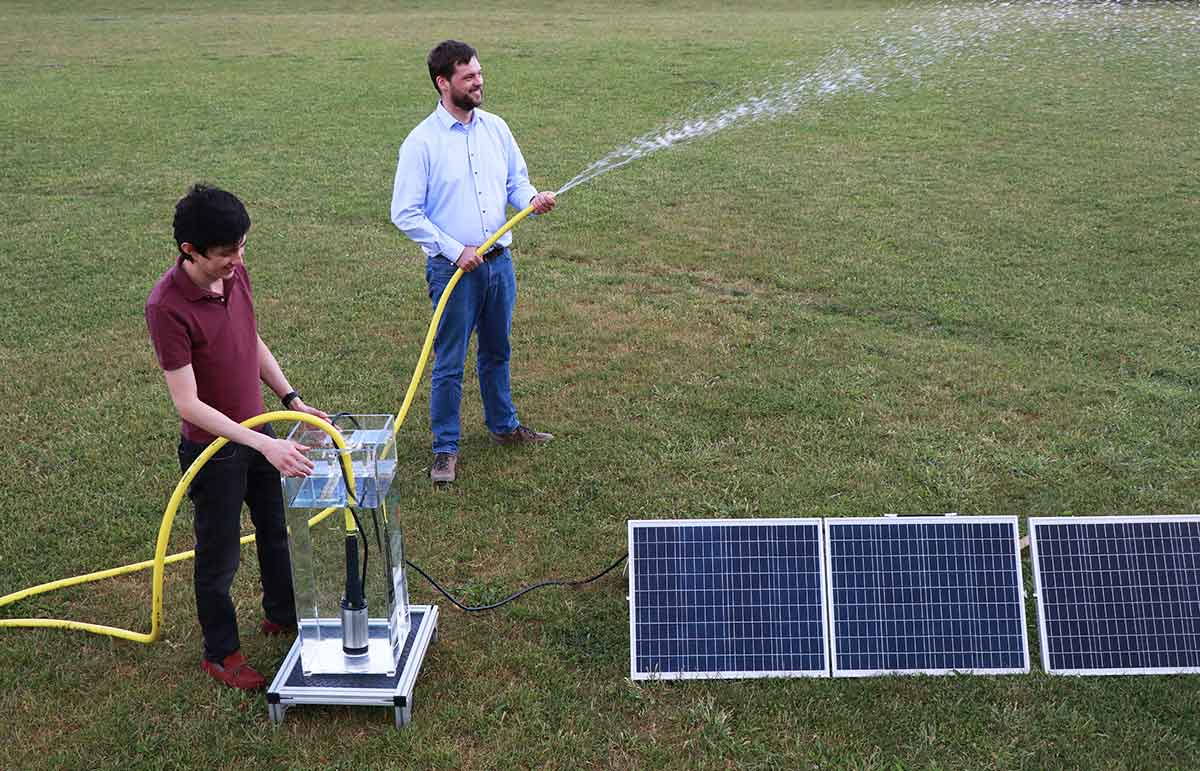 Angaza and LORENTZ are partnering to bring pay-as-you-go-enabled solar water pumps to last-mile distributors. The partnership makes the LORENTZ PS2 — a high-efficiency solar water pump — compatible with Angaza's Pay-As-You-Go technology, enabling incremental payment options for farmers.
LORENTZ PS2-100 product is unique for its efficiency, enabling farmers to pump higher volumes of water than other pumps using the same PV power. And, unlike other solar pumps, the LORENTZ's production is not hindered by cloud cover. LORENTZ uses cast stainless steel and high-quality bearings, increasing the durability and lifespan of the product. Benefits of the PS2-100 solar water pump include:
Reducing labor costs

Increasing crop yields by up to 2-3x

Extending growing seasons for smallholder farmers during low or irregular rainfall

Reducing fuel consumption costs and emissions

Improving resilience to climate shifts and droughts
Insights from the Global Off-Grid Lighting Association's market report show that Kenya remains a large market for solar water pumps, recording a 60 percent increase and reaching over 2,500 units sold between H1'2019 and H2'2019. In general, Kenya constitutes 50 percent of all solar water pump sales in Sub-Saharan Africa. Uganda had a more modest increase with sales stable at around 500 units. For the first time, sales in Senegal pass the three-data point rule, showing a few hundred units sold.
According to Lighting Global's 2020 solar market trends report, productive use products like solar water pumps represent a large addressable market segment representing $11.3 billion in SSA alone. Technology like Angaza's can help unlock this market for distributors, who are able to use pay-as-you-go models to adapt to their market's local income levels, and seasonality of agricultural incomes.
The LORENTZ and Angaza solar water pump is available for distribution everywhere. Local distributors network will be used to stock pumps to fulfill smaller orders. Lorentz solar water pump comes with a warranty of 2 years.
Contact sales@angaza.com to learn more about how to start selling pay-as-you-go Lorentz PS2 products. Visit LORENTZ to learn more about their products.