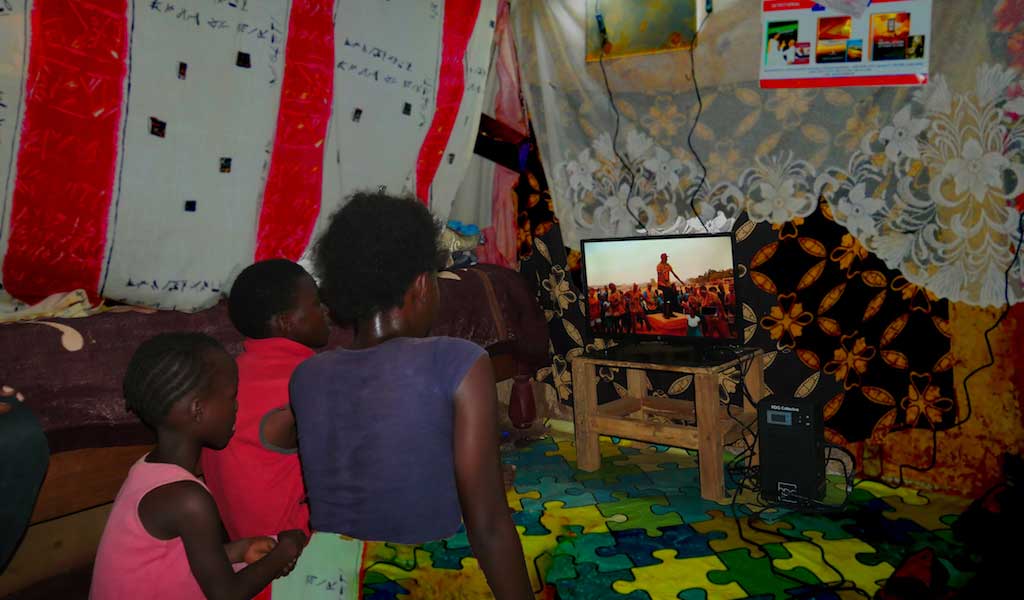 Angaza and RDG have joined forces to bring the high-quality RDG SolarEnebox solar home system to rural off-grid consumers in the Congo and Zambia. This new partnership makes the RDG solar home system compatible with Angaza's Pay-As-You-Go technology, enabling incremental payment options for last-mile consumers.
"Partnering with Angaza shows our intent in becoming the leader in the off-grid solar Industry," says RDG Managing Director, Rune Gunnar Dige. "Our ambition is to reach 1,000,000 households by 2025 and the partnership with an industry leader like Angaza is key to reaching this goal."
RDG was founded in 2018 as a lifestyle company, focusing on improving the livelihoods of off-grid communities through access to affordable renewable energy. With the support of Japanese engineering, RDG launched the SolarEnebox in 2018, its first off-grid solar home system.
The RDG SolarEnebox communicates battery capacity via its bright LCD display, and includes a 10Ah capacity Lithium Iron Phosphate battery, 4 12V lighting ports, and 2 5V USB ports. It includes a 30W solar panel. The system supports additional RDG accessories that can be purchased separately, including a 22 inch TV, rechargeable AM/FM radio, and LED light.
"We are very excited to partner with RDG to bring a better life to rural off-grid households in the Congo and Zambia," says Angaza CEO Lesley Marincola. "The RDG SolarEnebox solar home system is a high-performing addition to our line of life-changing products and enables last-mile consumers to access health, education, and livelihood opportunities through RDG's solar home system accessories."
Learn more about the capabilities of the RDG SolarEnebox; and contact Angaza to begin offering the Angaza Pay-As-You-Go RDG solar home system to consumers in the Congo and Zambia.