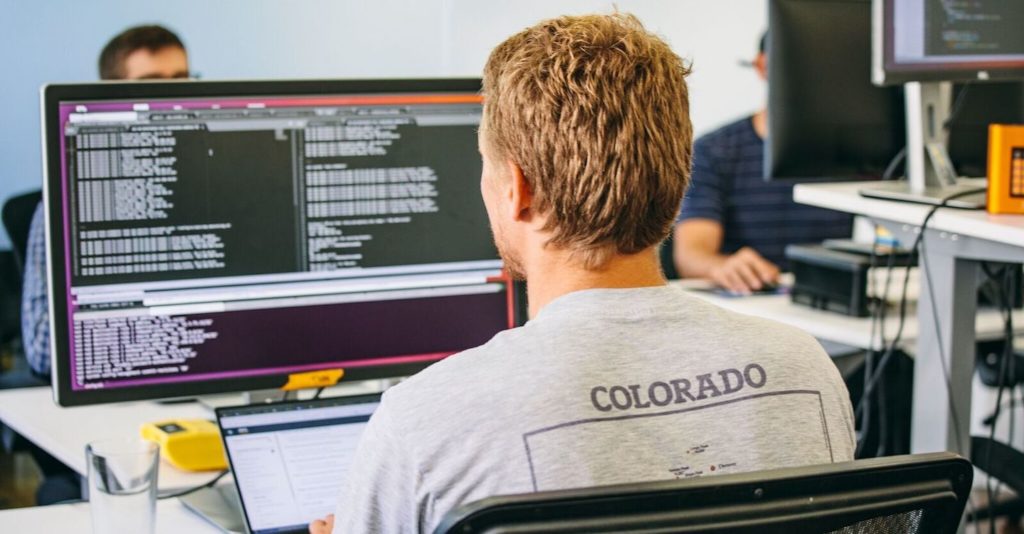 During summer 2017, Colby Harper participated in a software engineering internship at Angaza. This is a reflection of that summer's experiences.
Engineering Internship
From day one, Colby felt like a full member of the team. "Bill Finn, a senior software developer on the team, guided me through many of my early projects and was a source of information throughout the summer." Colby found that Finn's strong, individual mentoring was a key to his internship experience, along with the collaborative engineering team environment. With a strong company philosophy that each team member is a full contributor, Colby didn't work on side-projects all summer. Instead, he found himself working alongside the off-road team focusing on a mix of small, ad hoc feature requests and resolving escalated customer support tickets before rotating into the on-road team once he learned his way around the codebase.
Angaza's People-Centric Culture
Angaza's culture is people-centric; every person he met at Angaza understands that improving lives is at the core of their work, which was not only visible in how customers are treated, but team members as well. And Colby noted that although he was an intern, he was treated as a full-fledged member of the team. His internship experience was unique because it was customized to his strengths and interests, and he was surprised by how much he contributed in such a short time. He owes this in part to the mentorship received from multiple engineering team members. As a member of Angaza engineering team, Colby knew that he was providing support to "people climbing the poverty ladder," and that made him feel that he was contributing to something larger than himself. "It felt good to be a part of Angaza's mission," noted Colby.
"Angaza offers the best of both worlds: a nimble, lean, startup that's moving and growing quickly, and a place where your work will have a positive impact for people in off-grid markets." Read all of Colby's reflections in his original post.
Full Story: Interning With Purpose
Published September 20, 2017 on Medium by Colby Harper.