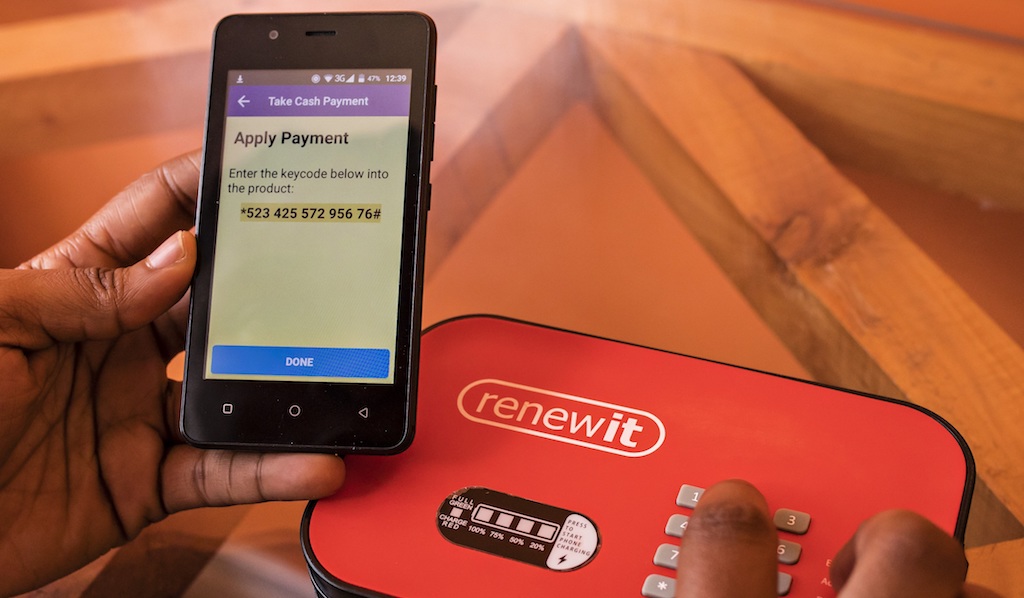 Interoperable device management platform increases ease and speed-to-market for pay-as-you-go
In recent years, the off-grid energy industry has seen tremendous growth in both the number and diversity of life-changing products being sold. Today, consumers have the ability to purchase products ranging from a single solar lantern to home energy systems that can support multiple accessories like TVs and refrigerators. Having access to this wide range of products has been made possible by the proliferation of pay-as-you-go technology, as well as a wide range of companies able to produce and distribute these products. While this growth has been impressive, the market continues to demand a wider range of affordable consumer devices available on a pay-as-you-go basis.
As the market leader in pay-as-you-go technology, Angaza has recognized that in order to meet the consumer demand for an ever-increasing range of pay-as-you-go devices there must be an easy to implement device management platform that allows manufacturers to create a single pay-as-you-go version of their products that can work on any software platform. Understanding this need, and utilizing our close-to-10 years of experience in developing pay-as-you-go technology, Angaza has developed Nexus.
Nexus is a comprehensive device management platform that enables manufacturers to easily create and manage a wide range of interoperable pay-as-you-go devices. This is accomplished by having a single, universal repository for storing device identity and device state, independent of product manufacturer and software platform.
Nexus makes it easier for manufacturers already in the pay-as-you-go space to continue to create innovative devices accessible to off-grid markets, while also making it easier for new manufacturers to develop and bring to market an ever-increasing variety of pay-as-you-go enabled product lines.
Manufacturers have the option to utilize three main components of Nexus:
Nexus API – The Nexus API is a full-service IoT device management platform for the off-grid solar industry. Manufacturers can generate unique pay-as-you-go serial numbers for their products and software platforms can then manage device the devices that they control, generating keycodes or GSM activations in response to business events.
Nexus Keycode – Nexus Keycode is the industry standard keycode/token system for millions of pay-as-you-go devices. Manufacturers can now integrate this open-source technology into their product firmware to easily create Nexus-compatible products that are software agnostic. Software platforms can generate keycodes for devices they manage by integrating the code into their platforms or use the Nexus API full-service solution to gain access to the entire catalog of Nexus-compatible devices.
Nexus Channel – Nexus Channel is a secure device-to-device application platform that enables manufacturers to build pay-as-you-go appliances that are controlled by one "controller" device. This allows distributors to sell pay-as-you-go enabled product bundles with multiple devices that can be managed via a single keycode/token.
With Nexus, manufacturers have the flexibility to choose exactly how they would like to build the pay-as-you-go version of their product. If they would like to develop their own firmware, they can use Nexus Keycode and Nexus Channel to create their devices, knowing they'll work on any Nexus compatible platform.
If the manufacturer prefers to focus on building their best-in-class devices and leave the development of pay-as-you-go firmware to Angaza — the industry leader — they can use Angaza's full embedded stack that has been used in 2 million pay-as-you-go enabled devices to-date. Whichever route they choose, manufacturers will have access to the Nexus API for device management and interoperability.
To learn more about Nexus you can review the GitHub repository here, or feel free to reach out to manufacturers@angaza.com.